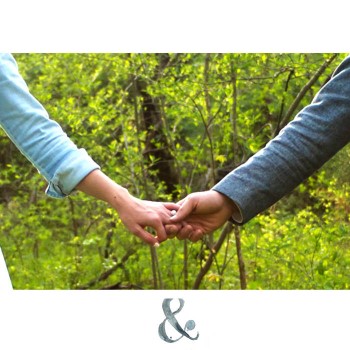 Local Christian rock band LeAnder is currently two releases deep in its career, but frontman Scott Anderle has taken a side-step for a solo outing. However, it's for a good reason.
Titled & (after his fiancé's favorite symbol), Anderle cut this three-song EP to celebrate his upcoming wedding, with the proceeds going to help fund its expenses. Every song was recorded with different close friends of his, including LeAnder drummer Andrew Hall, as a sort of wedding gift. Each song was written at a pivotal point in his relationship, so it's all about love and romance in a way that's truly genuine.
Things lead off with "Bryana," the song Anderle wrote when he first asked out the song's titular subject, his bride-to-be. It's one of those run-of-the-mill "guy singing about a girl" songs, but that's what makes it lovable. It takes you back to when you thought you found the one, whether it was just puppy love or a happily-ever-after in the making.
"Loving You" was written when Bryana first confessed her love to Anderle. Despite its deeply personal tie, it's actually the most relatable song on the release. With the chorus of I can't see myself / loving anyone else / or anything else but loving you, it could be enjoyed by anyone in love, whether you just went on your first date or are about to walk down the aisle.
The closer, "Take My Love," is a mostly stripped-down number with only acoustic guitar, and has another personal tie: It was written when Anderle put his financial worries aside and decided to pop the question. Anderle gives his most impassioned performance on the record, which falls in line with the singer-songwriter's growing love for Bryana as they move to this next phase of their lives.
Even though it's obviously a deeply personal EP, & is enjoyable from an objective standpoint. Like Anderle's work in LeAnder, it's light feel, bright emotions and solid pop hooks make it well worth the download.
Scott Anderle's & is available on LeAnder's Bandcamp profile, with all donations going towards the his wedding and honeymoon.