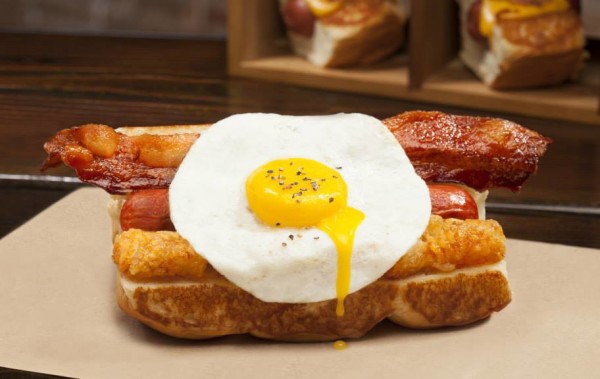 The old Sal Y Limon restaurant on Broad Street is being renovated into Dog Haus, a Pasadena, Calif.-based concept.
Dog Haus is a craft casual hot dog eatery known for its gourmet takes on hot dogs, sausages and burgers; premium shakes and soft-serve ice cream; and a beer program that spotlights local brews.
______
The Alley on Main will soon be expanding, owners Christy and Shawn Hackinson said.
The Hackinsons announced they will be building a new home for the Italian/American steakhouse off the Square in the empty lot next door to the restaurant's current location on West Main Street.
The lot held Music City Medical Supply until it burned in 2010. The Alley has used the lot as a courtyard since the Hackinsons bought it last year.
"We plan to build a three-story building in that space," Shawn Hackinson told the Pulse. "The Alley will move next door into the ground floor. We hope that it will feel very much the same as it does now. We want to keep that same comfortable neighborhood feeling in our new building."
The second floor will house an event space for large parties and concerts.
The third floor will be a rooftop bar with open and enclosed areas with views of downtown Murfreesboro.
"We'll specialize in craft cocktails and small plates to snack on before supper," Hackinson said. "We can't wait for construction to be complete."
The Hackinsons also plan to use the building currently occupied by The Alley as a new concept. They are still working out the details, but will make an announcement once the menu is finalized.
"We have felt so blessed over the past two and a half years getting to know our guests and welcoming them into our family. We can't wait to bring them with us into the next adventure we are taking," Shawn said.
______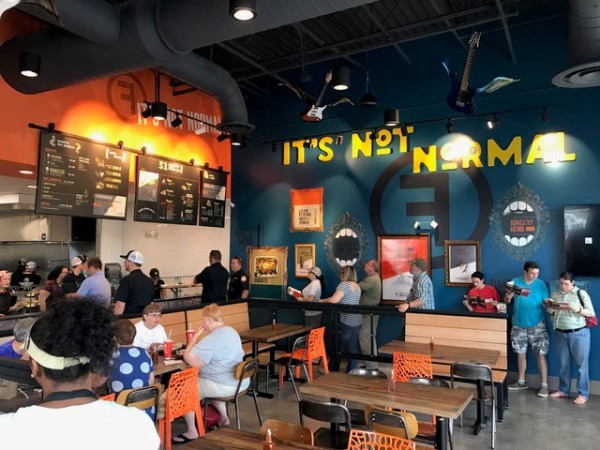 Freebirds World Burrito is up, running and donating in Murfreesboro following its July grand opening.
During its three-day soft opening, the Austin-based brand welcomed guests who stopped by to enjoy a meal in exchange for a donation to the following local organizations: Murfreesboro Fire Department, Fisher House, Habitat for Humanity, CASA of Rutherford County and Endure Athletics.
Freebirds announced it was able to raise $8,666.25 over the three-day period—a record for the fast-casual concept, according to the company.
The restaurant can be found at 2222 Medical Center Pkwy., Suite A, in Murfreesboro.
______
Going from the Southwest to the East Coast (but staying on Medical Center Parkway), Penn Station East Coast Subs is opening a location on the west side of Murfreesboro.
The restaurant, known for its hot subs and delicious fresh-cut fries, is set to open a second Murfreesboro location in the strip mall with Jamba Juice on Medical Center Parkway. No opening date has been announced.
______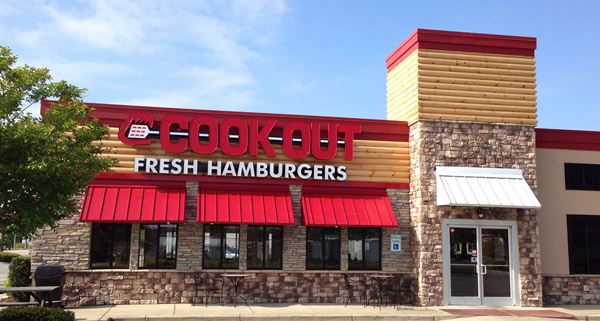 Closer to the original Penn Station, Cook Out is in the process of revamping the old Long John Silver's and A&W on Memorial Boulevard into a new restaurant.
In 2013, the fast-food chain opened its first Murfreesboro location on South Rutherford Boulevard, where it serves up char-grilled burgers, chicken breasts, hot dogs and more than 40 varieties of milkshakes.
______

Party Fowl has recently revealed plans to bring the heat to Murfreesboro. The hot chicken restaurant will take over the 6,200-square-foot former home of Brew U, at 127 SE Broad St.
Party Fowl, based on 8th Avenue in Nashville, has also announced a Donelson location. Austin Smith will lead all three restaurants as operating owner, working closely with corporate chef Bart Pickens and operations manager Tiffany Thompson.
Chef Pickens brings creative spins on Nashville Hot Chicken and Southern classics to the new location, such as the Hot Chicken B&B (boneless chicken breast on Texas Toast with beignets coated with bourbon glaze), Beer Butt Chicken (whole smoked "beer butt" chicken served with Alabama white BBQ sauce), Jack Daniels Lacquered Lollipops (chicken lollipops lacquered in Jack Daniels BBQ), Hot Chicken and Stuffed French Toast (thick-cut, house-made cinnamon brioche stuffed with apples and bourbon cream cheese, dipped in orange custard, skillet fried and served with hot chicken), Brunch for Two (a 55-ounce Nashville Hot Bloody Mary topped with two fried Cornish game hens, Scotch eggs and fried okra) and more.
______
In sad restaurant news, Jazzmatazz Lounge and Restaurant has closed its doors.
On July 16, the New Orleans-inspired restaurant posted the news on its Facebook page with the following statement:
"Jazzmatazz has permanently closed for business. We would like to thank everyone that supported us. We would also like to thank all the wonderful entertainers that performed for us throughout the year and all of our great employees that made Jazzmatazz a great place for food, fun and entertainment. We will miss you all."
______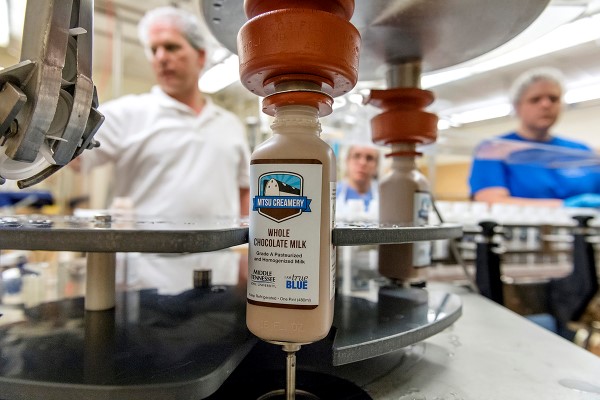 MTSU rolled out in June newly designed bottles of one of its best-kept secrets—its whole milk and chocolate milk—under the new moniker MTSU Creamery.
It marks the first time in nearly 50 years MTSU will have bottled milk products, which will be for sale to the students and public. Bottled at the student-run farm and dairy in Lascassas, the milk can be found in Phillips Bookstore and Dwight's Mini Mart on campus and now at City Cafe on the Square.
______
You Never Have to Get out of Your Car
Kroger announced in July it is expanding its online grocery ordering system, ClickList, to the Memorial Boulevard and Lascassas Pike locations in Murfreesboro.
"We are excited to be able to bring the convenience of ClickList to more customers across the division," said Melissa Eads, spokeswoman for the Kroger Nashville division. "The feedback from our shoppers about the service has been overwhelmingly positive. Senior citizens, parents with young children, and busy professionals all appreciate this convenience."
Customers can order online at kroger.com/clicklist.
______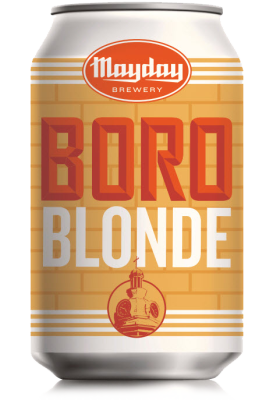 Time for a Cool Drink
Mayday Brewery recently began canning its most popular beer, The Boro Blonde, and held a coming-out party to celebrate on July 28 with help from the Free Beer and Hot Wings morning show.
"We have been working toward and anticipating this since we opened our doors in 2012," said Mayday founder Ozzy Nelson, whose brewery currently offers only draft beer, in kegs or growlers. "We will begin canning the Boro Blonde in-house, then start canning either the Angry Redhead or Inner Sanctum later this year."
Cans of The Boro Blonde will be available at various local establishments in August.
Peter D's, a concept from the Demos' family of restaurants, was recently honored with the Award of Excellence for its wine program in Wine Spectator's 2017 Restaurant Awards, according to a press release.
Peter D's Culinary Director Keith West said winning the award was an honor and noted how the local dining scene has evolved in recent years.
"We work hard to complement the wine selections with new culinary creations weekly," West said.
Wine Spectator began its program to recognize the world's best wine lists in 1981. There are three levels: the Award of Excellence, the Best of Award of Excellence and the Grand Award—with 2,335; 1,168; and 89 winners this year in each respective category.
______
Plans Approved and Pending
Plans have been approved for an addition to the Gold's Gym off Old Fort Parkway.
The Murfreesboro Planning Commission approved plans in July for a 10,240-square-foot addition to the more than 20,000-square-foot health club.
The commission also approved plans for a 17,100-square-foot multi-tenant commercial center on Fortress Boulevard and John R. Rice Boulevard. Beaty Shoes, the parent company of Marti & Liz Shoes, is the developer.
Another multi-tenant commercial building was approved along Medical Center Parkway. Billed the Womack Property L-Shaped Building, the 16,975-square-foot building has not announced tenants yet.
Saint Thomas Rutherford Hospital reportedly plans a $55 million addition to add 72 inpatient beds and room for more outpatient services.
The hospital also plans to invest $16.2 million in a new outpatient surgery center. Both projects are slated to be on the agenda at the Tennessee Health Services and Development Agency in October.