Center for the Arts presents the musical The Pirates of Penzance, onstage Aug. 11–27. This work portrays the story of a band of tenderhearted pirates, a modern major-general, a bevy of Victorian maidens, and a bunch of bumbling British bobbies in Gilbert & Sullivan's musical comedy classic.
The cast of the production will lead audiences through the adventures of Frederic, who was mistakenly apprenticed as a young boy to a band of sentimental pirates. Frederic, now 21, falls head-over-heels for the Major-General's daughter, Mabel, and swears off the pirate life forever, but an absurd leap-year snag threatens to keep him apprenticed to piracy for life.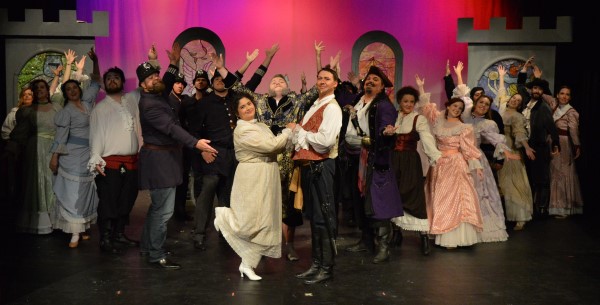 "This production has been a great experience and a wonderful journey," says first-time director at The Center, Chris McLaurin. "We hope to surprise and delight you with a dazzling array of talents."
Many of the are cast members are trained opera performers and will impress audiences with their vocal ranges in The Pirates of Penzance, "a funny farce of an Operetta," as McLaurin describes it.
Opening night on The Pirates of Penzance is Friday, Aug. 11, and performances run through Aug. 27 at 7:30 p.m. on Fridays and Saturdays and 2 p.m. on Sundays. Center for the Arts is located at 110 W. College St.
For tickets or more information, visit boroarts.org or call 615-904-2787.