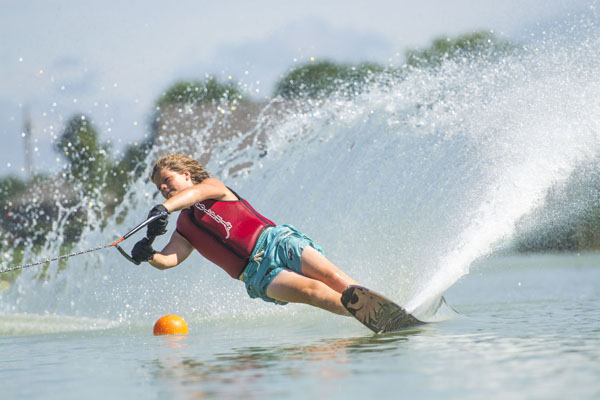 Trey Snell from Murfreesboro recently represented Middle Tennessee at the Southern Regionals Water Ski Championship Tournament, held near Tuscaloosa, Ala., at The Lymanland Water Ski site July 18–23.
Snell competed in slalom, trick and jumping events, earning the right to compete in the regionals based on his meeting the rigorous qualification requirements in all three events by scoring in state and local tournaments held since the 2016 Nationals.
About 150 skiers from Florida, Alabama, Georgia, North and South Carolina, Kentucky and Tennessee competed in the five-day event.
Snell placed fifth in the jump event and fourth overall (the combined scores in all three events), earning him two podium finishes and two regionals medals. The Florida skiers tend to do really well, thanks to their extended warm weather and the crazy amount of private water ski lakes and pro skiers in Florida! Three of the top five jumpers were from Florida and the fourth was from Georgia.
"I was really happy to place fifth in the jumping event," said Snell. "I have been training hard all summer, skiing five to six days a week since school ended. I have trained in Manchester at Swerve Water Sports, in Florida with Lucky Lowe, and of course in Raccoon Hollow on Center Hill Lake with my dad," Snell said, adding that he netted three personal best scores in jump and two in slalom this season. "I'm training with the Southern Regional Junior Development team in Manchester at Swerve [the week after regionals] and I am hopefully training with Lucky a few days before the nationals. I plan to get a PB in jumps and in slalom at the nationals!"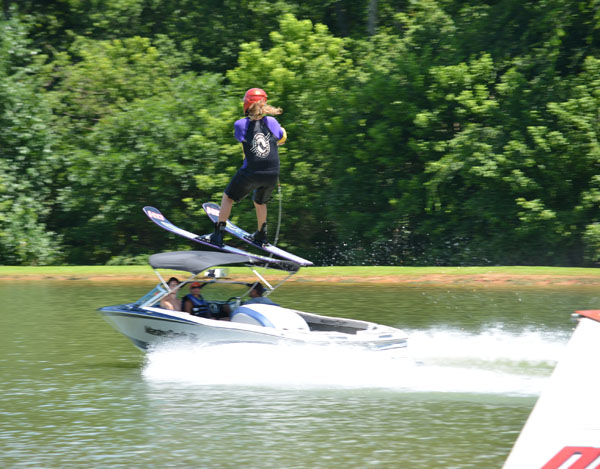 Trey and his dad, Freddie Snell, will travel to San Marcos, Texas, to ski in the nationals Aug. 9–12, returning in time for Trey to make the first day of school at The Webb School in Bell Buckle.
"One of the best parts of competing is the traveling I get to do with my dad," says Trey. "We spend a lot of time at the tournaments, but we always find something that is fun to do where we travel. Last year at the nationals, in Idaho, we got to go horseback riding in the mountains and go whitewater rafting. We had a blast!"
"I couldn't be more proud of Trey," exclaims Freddie. "He has trained really hard this summer and is skiing better than ever! When he was 6 years old Trey called me an 'old man' and I told him, 'Not until you can out-ski me can you call me old!' Today he is 13, and this summer he earned the right to call me old, at least in slalom and jumping! He is hands-down a better slalom skier and jumper than I am. I can still out-trick him, so he has to show a little respect when we trick!"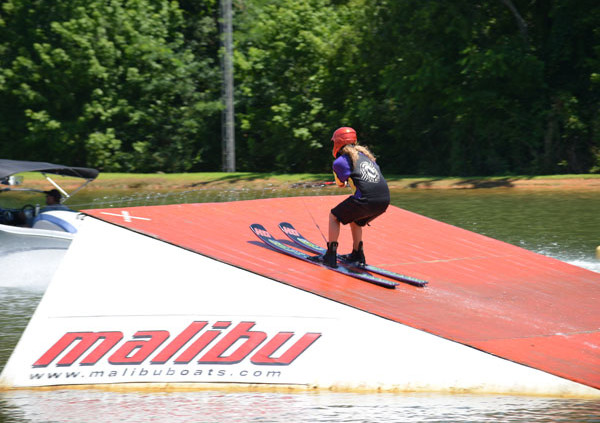 Trey and Freddie ski together every chance they get. Trey is a licensed boat driver and routinely pulls Freddie through the slalom course and tricking.
"Trey is a very good and serious driver," says Freddie. He has also become a very good coach, in that he can watch me ski and give me specific pointers to help me improve. He's the best skiing partner I have ever had and as long as I am the guy with the boat, I think he'll keep training with me. When he gets his own boat, I hope he'll still need me to drive."
Trey has been on the Southern Regional Junior Development Team since 2013. This is a team consisting of 10 girls and 14 boys between the ages of 10 and 17 who have proven through their scores that they are the most promising skiers in the Southern Region.