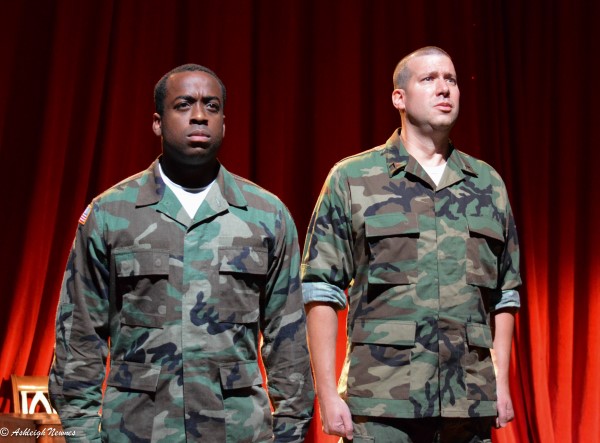 A Few Good Men made its debut at The Center for the Arts on Sept. 8, and the courtroom drama will continue through Sunday, Sept. 17.
Written by Aaron Sorkin, A Few Good Men pits inexperienced Navy lawyer Lt. Daniel Kaffee against top brass as he attempts to defend two Marines on trial for murdering one of their own.
"One big challenge is mastering military poise and authority working with a civilian director and a mostly civilian cast," A Few Good Men director Vickie Bailey shares.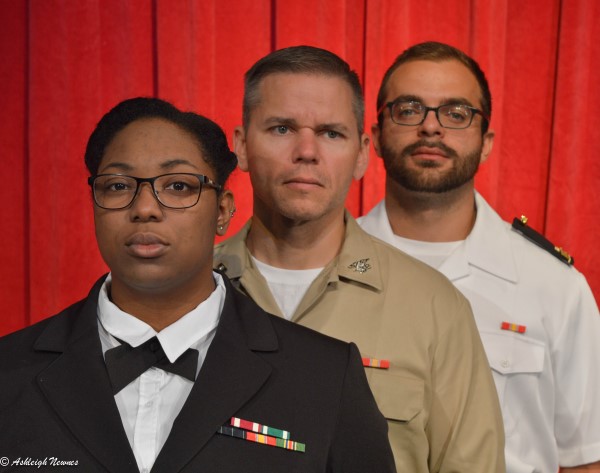 A veteran director, Bailey is no stranger to this play, as she directed it a few years ago at another local theater.
"I read this play in 1987," says Bailey. "As a director, I wanted others to experience what I felt . . . maybe sympathy is what I felt."
Cast member Chaney Mosley, who portrays Kaffee, is a Lieutenant in the Tennessee Army National Guard. KT Turner, who is cast as Lieutenant Commander Joanne Galloway, has a mother who is in the Navy and has other close relatives who serve in the military.
Remaining showtimes for A Few Good Men are 7:30 p.m. on Friday, Sept. 15, and Saturday, Sept. 16; and 2 p.m. on Sunday, Sept. 17.
Center for the Arts is located at 110 W. College St. For more information, visit boroarts.org.