Oaklands Mansion hosts its third-annual Oktoberfest on Saturday, Sept. 23, from 5–9 p.m. This unique "fun-raiser" supports Oaklands Mansion and features many area craft brewers such as Kinship Brews, Mantra Artisan Ales, Mid-State Brewsters, Mid-State Brew Crew, Monkey Farm, Mos Alesley Brewing, Overall Brewing, Panther Creek Brews, Sinking Creek Farms, Smackdab Brewing, Steel Barrel Brewing Company, VonSeitz Theoreticales, The Green Dragon Pub and Brewery, Vitruvian Artisan Ales and Bold Rock.
Festival-goers will experience energetic live music from local bands Smokebreak and The Accidental Trio and can enjoy delicious food from Christie Q's BBQ, Coma Food and FitzWillys.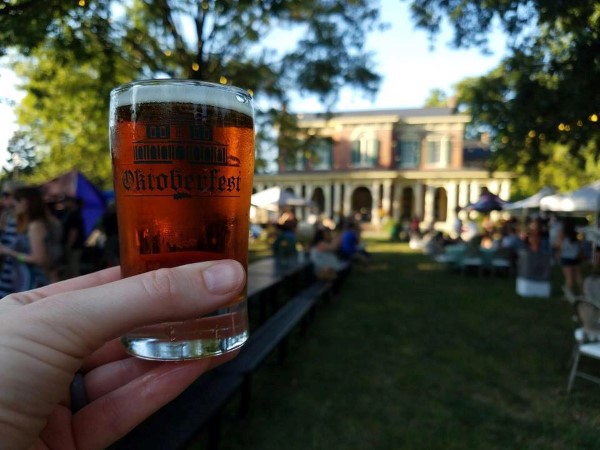 Attendees can also visit with representatives from Middle Tennessee State University's Fermentation Science Program, who will share information about their new program and the art of craft beer.
For tickets or more information, visit oaklandsmansion.org; Oaklands is located at 901 N. Maney Ave., Murfreesboro.