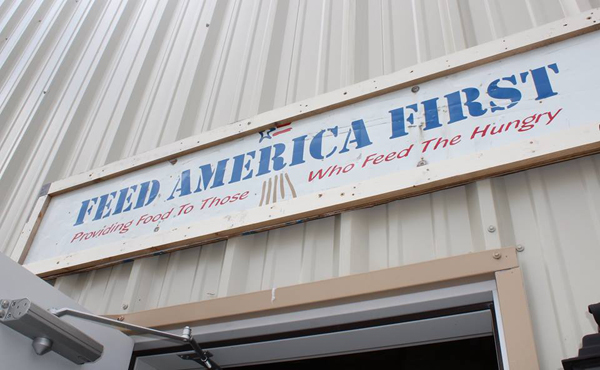 One of the most basic goals that almost everyone in our society seems to agree on is feeding the hungry. Many donate to food pantries and some even take time from their day to help get food to those most in need. Part of the food that goes towards feeding Murfreesboro residents who need it comes through an organization known as Feed America First.
Established in June 2000, Feed America First is a faith-based organization with a mission of hunger relief in Tennessee, Alabama, Mississippi and Kentucky. Based out of Murfreesboro, the organization collects large-scale food donations from various sources, such as manufacturers and retailers, to divide and distribute the food to around 200 different groups that give out food to the hungry.
However, it was a rough first year for the organization. According to Julie Vandel, the organization's communications director and volunteer coordinator, the organization's founders, Tom Henry and Don Herbert, had trouble finding warehouse space to operate in. Henry had written 97 grant proposals that were all rejected and Herbert was diagnosed with liver cancer, passing away soon after. However, Vandel said, "None of these struggles deterred Tom from pressing forward."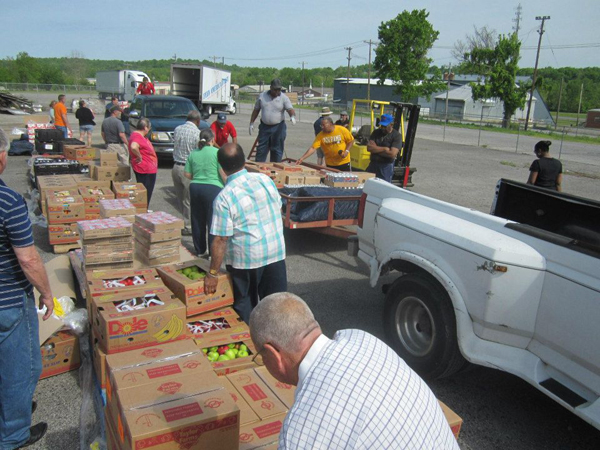 In December 2001, the organization lost the lease to its first warehouse; Henry soon received a call to allow the organization to set up distribution in an old creamery in Murfreesboro. But in 2008, the organization learned that the creamery was going to be developed commercially, meaning that Feed America First was left without a home once again.
A local developer named Robert Stroop offered the organization a lease at one of his warehouses, allowing them to continue their work. Years later, as the organization outgrew this space, Stroop offered to build them a new warehouse with three times the amount of space. Construction began in 2014; in February 2017 the organization was able to move into this new custom-built warehouse.
Through its existing system, Feed America First can distribute more than 900,000 pounds of food per month through partner agencies that assist with its mission. With the amount of food received, Feed America First is able to help feed approximately 35,000 families per month. Since the organization's founding in 2000, its management estimates that FAF has distributed in excess of 81 million pounds of food in the mission of hunger relief.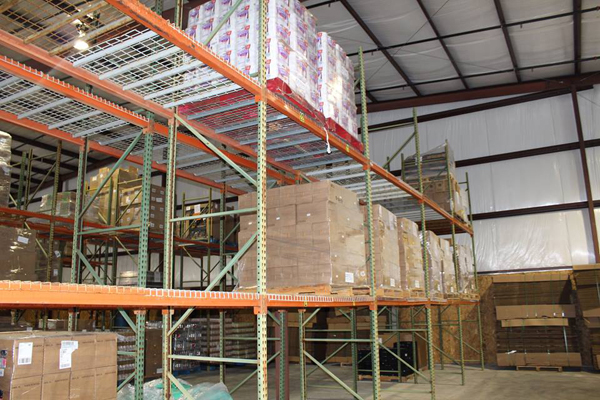 The organization's website frequently features stories on the families assisted. One of these stories was about a woman named Brenda whose husband is on disability due to back problems and had suffered a few recent heart attacks. Unfortunately for them, disability isn't enough to cover groceries after paying their bills. All the while, the couple was raising their 7-year old grandson, which added a larger strain to the budget. With help from Feed America First, Brenda was able to go one of the partner agencies, enabling her to feed her family. In her own words: "If it wasn't for this, we'd be starving."
In the Feed America First newsletter Breaking Bread, Henry expresses his gratefulness toward those who have volunteered and donated to the organization.
He also noted how frequently the question arises about people taking advantage of the organization, and why those who appear to need no assistance are getting food from them. To these questions, he responded by asking others to "suspend their cynicism about greed as part of human nature, and listen to the people they are serving."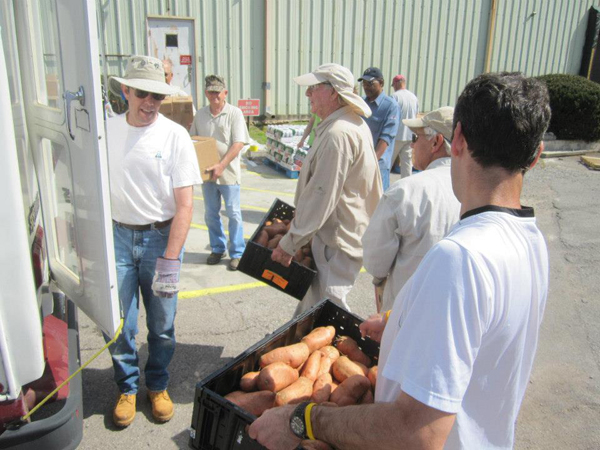 Henry noted that one friend had questioned a woman loading up a new Cadillac, but discovered that she stopped by five homes to deliver food to families in need of it who had no means of transportation. He also noted that people who appear overweight often come to their partner agencies, but, as Henry puts it: "Poverty and obesity can coexist, and they do every day in small-town America."
Vandel said that "Tom and Don both felt called to start their own hunger relief organization to specifically address rural and small-town poverty. Tom and Don both felt they could use their experience and expertise to divert the overproduction of food from the landfills to our hungry neighbors in rural America."
For more information about the organization, as well as about the families that have been fed thanks to help from Feed America First, visit feedamericafirst.com; the new warehouse can be found at 319 Murfreesboro St.