When you find yourself with a couple hours to spare and a substantial appetite, consider a scenic drive to southwest Rutherford County for lunch, dinner or Sunday brunch at Maple Street Grill in Eagleville.
If the name sounds familiar, the restaurant—owned and operated by Mike and Debra Zelenak—first opened in downtown Murfreesboro in 2006. Almost a decade later, in January 2015, the Zelenaks opened a second location in the neighboring town of Eagleville, just about a year before closing its doors in Murfreesboro.
Before arriving at Maple Street Grill, located at 61 N Main St., visitors will pass by a pharmacy, soap shop, small grocery store and lamp shop. Maple Street Grill is one of only a couple of restaurants in Eagleville proper.
Maple Street Grill's current home in Eagleville boasts an aesthetic unlike that of the restaurant's founding Maple Street location. While the original Maple Street Grill was moderately upscale with brick-lined walls, the Eagleville location is homey and basks in small-town charm. But even with a family-friendly atmosphere, it's easy to wine and dine with a stacked menu and various food and drink specials.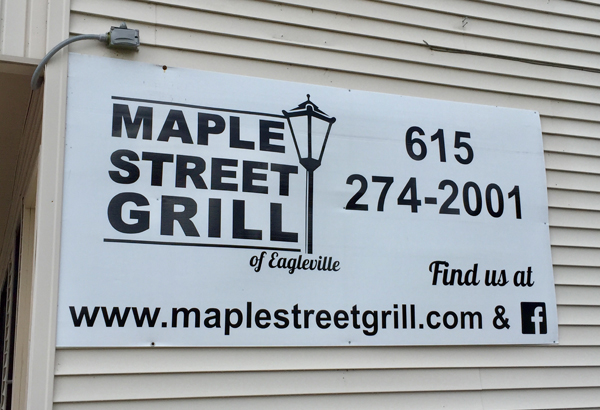 In Murfreesboro, many guests would visit Maple Street Grill for a business lunch or fancy dinner—think filet mignon, cedar plank bourbon salmon or crab cakes. In Eagleville, you can still order steak and seafood, but with what the Zelanaks call "Southern American cuisine with a twist."
When the Zelenaks opened the new location, they decided to focus on country cooking while retaining some of the first location's popular staple dishes. Just like in Murfreesboro, piping-hot rolls and honey butter are delivered to each table upon arrival. Other items that made it to the new location include blackened chicken or shrimp alfredo, bacon-wrapped shrimp, chicken and waffles, black bean soup and several sides. The restaurant's signature Maple Street Griller— its take on flat iron steak—also survived the move.
While glancing at the online menu before arrival, I was pleasantly surprised to see the new-to-me items. When given the choice between a fancy steak dinner or warm, homestyle cooking, I'll almost always choose the latter. And similar to most eateries in the South, Maple Street Grill offers several fried appetizers, such as fried green tomatoes, fried pickles, firecracker shrimp and egg rolls.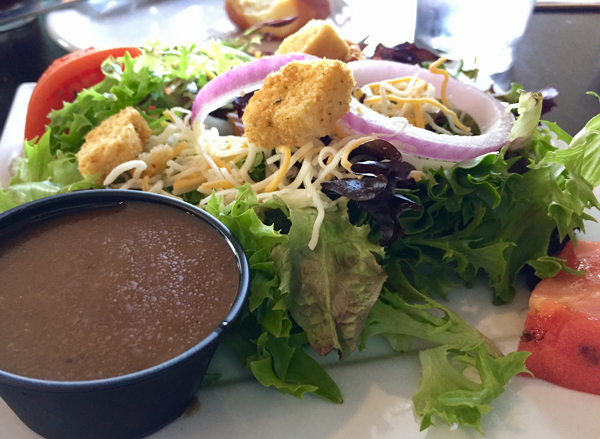 For early visitors, choose one of the 20-or-so lunch options, like a fried green tomato BLT, fish tacos, grilled whitefish or specialty salad. The more substantial dishes are country fried steak or chicken, fried shrimp, barbecue ribs and chicken tenders, all served with two sides. On the day I stopped by for lunch, the three specials were bourbon-glazed bacon-wrapped shrimp and grits, pan-seared tuna and grilled trout.
To complete the main course, there are more than 15 fresh, locally sourced side dishes. You will see items like glazed carrots, sweet potatoes, cornbread casserole, mashed potatoes (white and brown gravy available) and mac and cheese. Due to the volume of delicious sides, you might even opt for a veggie plate, which comes with the choice of three of four items.
Maple Street Grill serves hefty portions at an affordable price for both lunch and dinner. Having ordered a four-item veggie plate, I had enough left over for a to-go box and still left the restaurant feeling full.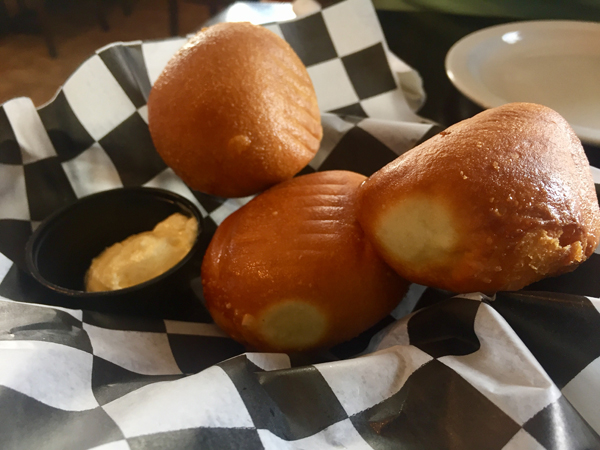 Beyond lunch and dinner, Maple Street Grill offers several sweet treats and unique alcoholic beverages, from wine, spirits and house-made red sangria to beer (including Mayday Brewery's Boro Blonde Ale, among others) and various moonshine cocktails served in mason jars.
The dessert menu features pecan and key lime pies and various homemade cobblers, usually apple and peach, but the flavors vary. Another sweet treat is the Cookie Monster—a skillet-baked chocolate chip cookie topped with vanilla bean ice cream—that is large enough to share and was a big hit at the table next to mine.
So whether you miss frequenting Maple Street Grill's former 'Boro location, or would just like to venture away from the chain restaurants and usual local suspects, hop on Highway 99 (Salem Road) and follow the signs to Eagleville.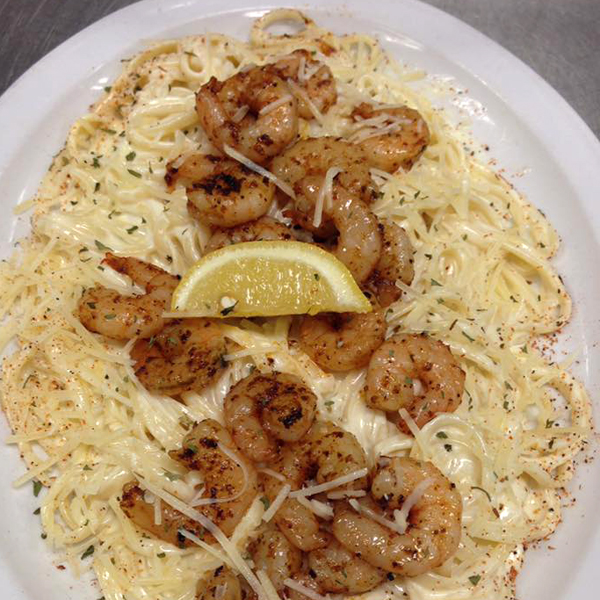 The Dish
Maple Street Grill Eagleville
Cost: Fried green tomatoes: $7.99; Fish and shrimp tacos: $7.99–$8.99; Veggie plates: $6.99–$8.99; Classic burger: $9.99; Pan-seared tuna: $15.99; Cookie Monster: $5.99
Address: 161 N. Main St., Eagleville
Hours: Tuesday–Thursday, 11 a.m.–8:30 p.m.; Friday–Saturday, 11 a.m.–9 p.m.; Sunday, 10:30 a.m.–2:30 p.m.
Online: maplestreetgrill.com