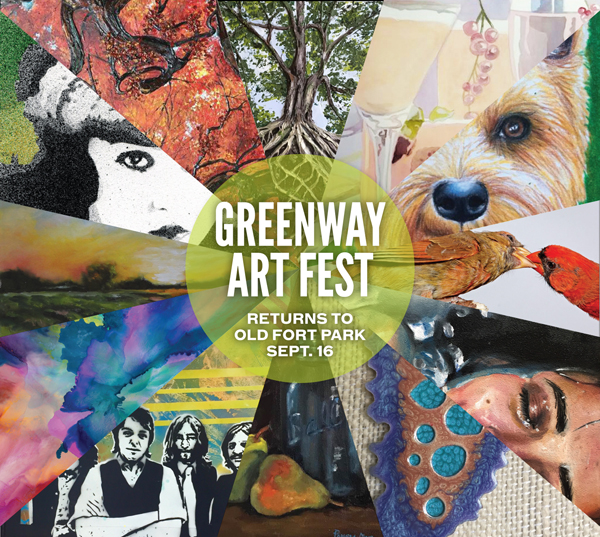 On Saturday, Sept. 16, from 10 a.m. to 4 p.m., artists and art enthusiasts alike will gather at the trail at Old Fort Park for the annual Greenway Art Festival. Throughout the day, selected artists will display and sell their artwork under shady trees along Spring Branch Creek.
The one-day festival, sponsored by the Friends of the Greenway and Murfreesboro Parks and Recreation, is a juried art show that attracts talented artists from across Middle Tennessee. The art on display varies from oils, acrylics, watercolors, pottery, sculpture, glass, jewelry and more.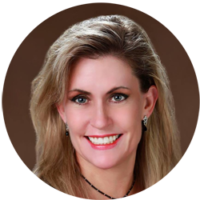 This year, sculptural painter Ginny Togrye is assisting with the festival and will have her artwork on display. Originally from Louisville, Kentucky, Togrye graduated from MTSU, where she says she developed her technique as a sculptural painter.
Togrye was recently honored as one of Murfreesboro's first laureates, along with poet laureate Kory Wells and photographer laureate Jessica Nelson. For one year, each laureate will have the opportunity to educate and engage their respective artistic communities through various area events and activities. As painter laureate, Togrye will work individually, as well as collaboratively with Wells and Nelson, on pieces inspired by Murfreesboro.
"I feel like it's a privilege," Togrye explained at the laureate induction ceremony. "I really appreciate the opportunity to be involved in igniting the creative community."
Most of Togrye's portfolio is reminiscent of a frieze, a type of painting that protrudes from the wall and was once produced by the likes of Michelangelo and other renowned artists. Her work is also similar to impasto painting, a technique that involves the thick application of paint to a canvas.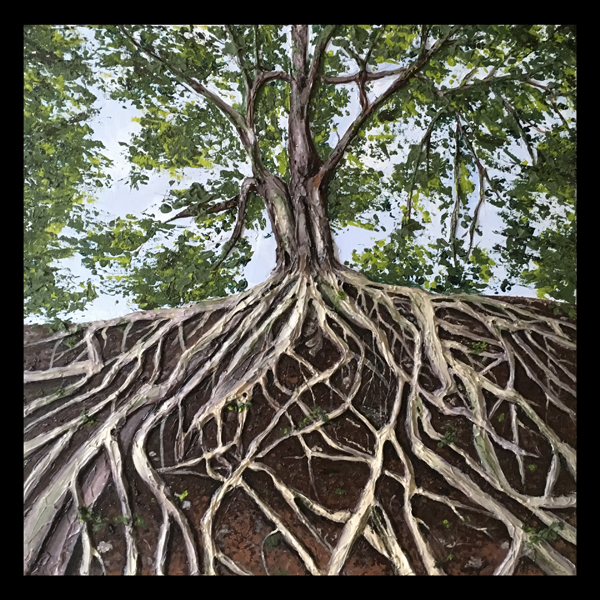 "With sculptural painting, you apply a modeling paste with either clay tools, a pallet knife, dental tools or cake decorating tools," she adds. "It's a very thick, textural dynamic . . . you want to touch it."
Togrye's art has been featured at local festivals and exhibits including Boro Art Crawl, Gallery at the Mill at Lebanon, Germantown Art Crawl and others. Her work, along with event dates and blog posts, can be found at creativevisionssculpturalpainting.com.
As a reminder, the Greenway Art Festival isn't only for adults. Look out for the kids' arts and crafts area where children can explore their creativity. While strolling around the park, listen to live music by the Todd London Trio and enjoy a variety of local food vendors including Cousin's Maine Lobster, Yayo's Original Mexican Gourmet, Chicken Shack Express, Jeni's Splendid Ice Cream, McCleary's Kettle Corn and Miss Pokey's Lemonade.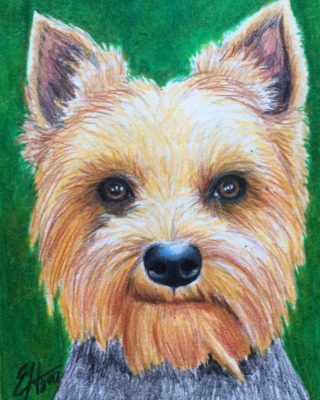 Check out some of the other artists featured at the 2017 Greenway Art Festival:
I Hart Portraits by Erin Hartsfield
Artist Erin Hartsfield specializes in colored pencil, oil paint and pen and ink portraits of pets, children and families. Hartsfield's art largely reflects her interest in animals and captures the details and emotions of our furry friends. You can find Hartsfield's art on Facebook and Instagram at I Hart Portraits.
Pam Pinkerton Mack
Portrait artist Pam Pinkerton Mack's paintings have been featured all around town, from Boro Art Crawl to the walls of local businesses like Safari Pet Resort, Top of the Block and Moxie Art Supply. In recent years, Mack has painted and sketched several musicians and actors, from Prince and Jack White to Gene Wilder and Marilyn Monroe. One of Mack's latest paintings of a mason jar and pears will be on display along with others.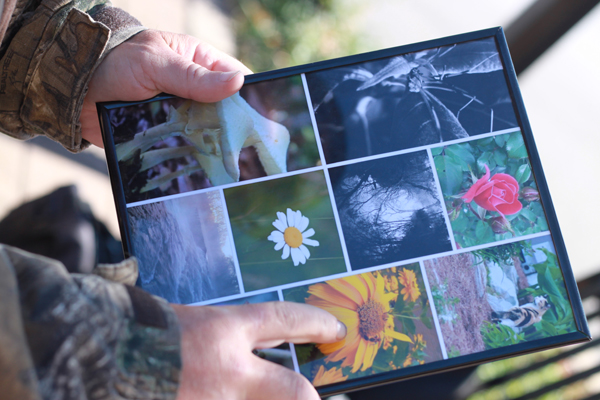 Don Owens
If you've passed by the corner of Main and Maple, it's likely you have also seen the work of Murfreesboro photographer Don Owens, who usually displays his prints on a park bench each afternoon. Owens' photos almost always capture some form of nature, whether it's flowers and wildlife, historic sites around town or statues and sculptures in the area. Look out for his booth, Hamoel Photography, at this year's festival.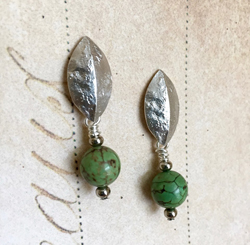 Designs by Royce
Jewelry designer and artist Royce Vaughn will be at the festival with several of her pieces, including earrings, necklaces and bracelets. Vaughn creates her jewelry by hammering metal and working with wire and various colorful stones. In addition to creating pieces of jewelry, Vaughn works in acrylics, watercolors and pencils and has illustrated five children's books. You can see her work at royce-acreativelife.blogspot.com.
Greenway Art Festival is held at Old Fort Park, 916 Golf Ln. For more information, contact the Greenway office at (615) 893-2141 or mtate@murfreesborotn.gov.