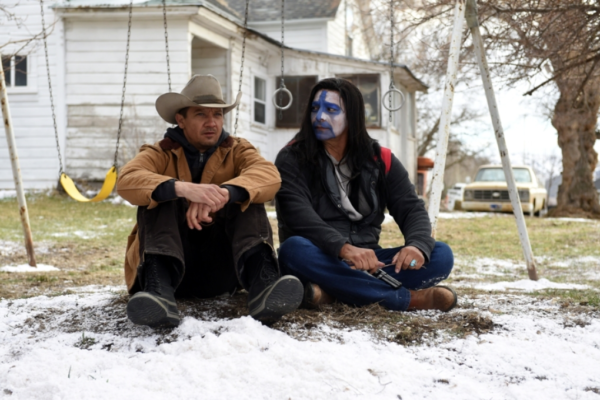 Director Taylor Sheridan is recognizable as a character actor in shows like Sons of Anarchy and Veronica Mars, but recently, he has made a name as a writer. Denis Villeneuve, director of Arrival and the upcoming Blade Runner 2049, perfectly depicted Sheridan's script about the brutality and moral ambiguity of the DEA's constant fight against the Mexican cartels in Sicario, and Sheridan's perspective on the brotherly bond elevated the sleeper-hit Hell or High Water above its cops-and-robbers, modern-western genre. With Wind River, Sheridan directs his own screenplay, dealing in the familiar territory of neglected lands, crime, and the damaging effects of both in a taut and intense thriller that harkens back to its female-led ilk of the '90s.
Arrival co-star Jeremy Renner stars as Cory Lambert, a true cowboy and wilderness man working for the U.S. Fish and Wildlife Service in an isolated town in Wyoming. A tracker and a hunter, Cory is called to the Wind River reservation to kill a mountain lion that has been poaching local livestock. While tracking the lion, Cory finds the unmistakable marks of human footprints, accompanied by a trail of blood and not yet obscured by the falling snow. When he finds the frostbitten corpse of Natalie, a teenage girl from the reservation, and evidence of foul play, it threatens to reopen a wound from his past.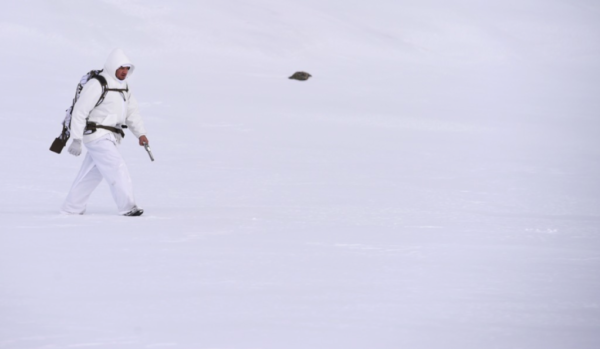 When tribal police chief Ben (Graham Greene) calls in the FBI, Jane Banner is the closest agent for hundreds of miles. Channeling Jodie Foster, or Holly Hunter, Elizabeth Olsen is strong and capable as Banner, whose only shortcoming­ is an unfamiliarity with the customs and hostile environs of Wind River. She wisely enlists Cory to aid her in the investigation. Their shared passion to find Natalie's killer is the driving force in the film, and their differing motivations—his explicit, hers implicit—add an emotional depth, touching on themes of grief, societal pressures and survival.
Bolstered by an effective score by Nick Cave and Warren Ellis, and by the bleak beauty captured by cinematographer Ben Richardson, Wind River falters only slightly. While Sheridan, in his second directed feature, shows the maturity and skill of those who have helmed his scripts before him, his message of injustice is undercut by a conventional protagonist. Jeremy Renner hasn't been this good since The Hurt Locker, but it's at the expense of reduced roles for the equally great and interesting Graham Greene and Elizabeth Olsen. More of each, or either, could've pushed Wind River farther from Dances With Wolves and closer to Silence of the Lambs.