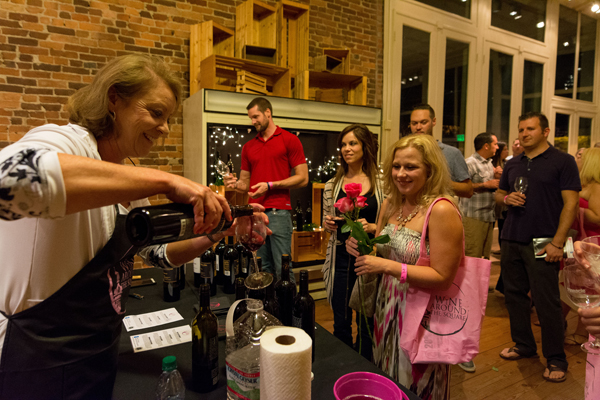 Saint Thomas Rutherford Foundation will hold its sixth annual Wine Around the Square event on Saturday, Sept. 16, from 6–9 p.m.
The event, set around the Murfreesboro Public Square, will benefit the Power of Pink, a division of the Saint Thomas Rutherford Foundation that provides mammography for underinsured and uninsured women in Rutherford County, including screenings, diagnostics, ultrasounds and MRIs.
Christie Q BBQ and Catering will again be among the local vendors serving food at the Wine Around the Square event. Owners Mike and Christie Alexander have a strong connection to the cause: Christie is a breast cancer survivor.
Christie's breast cancer journey began early last year.
"Even though I'm still getting my hair back, I feel very fortunate my cancer was caught early," she said.
Christie attributes the early detection to her choice of a 3D mammogram, a newer type of scan which takes images from multiple angles and helps radiologists detect small cancers that can remain hidden in conventional 2D mammography. According to Christie, "insurance doesn't cover the extra costs," but she tells others that it is worth it to pay the difference.
The Wine Around the Square event is a progressive wine tasting event during which the entire Square will be blocked off so guests can walk outdoors while enjoying wine, beer, spirits and food. Downtown shops will be open for browsing and shopping; local farms and restaurants will provide a farm-to-table buffet supper, and live music will be playing for listening and dancing.
When Christie and her husband participated in last year's event, Christie was wearing a headscarf, and she has a selfie from July 2016 showing her bald head. Christie says that it took around eight months for her hair to grow back, and that "losing your hair may be the worst part, because then you look sick."
Main Event tickets for Wine Around the Square are $60 per person and VIP Party tickets are $250 per person. All tickets are available for purchase at winearoundthesquare.org.
The night's entertainment will feature the Marshall Creek Band and Ross Lester's Everybody Drum Some. Also, the Center for the Arts will present short outdoor performances during the evening.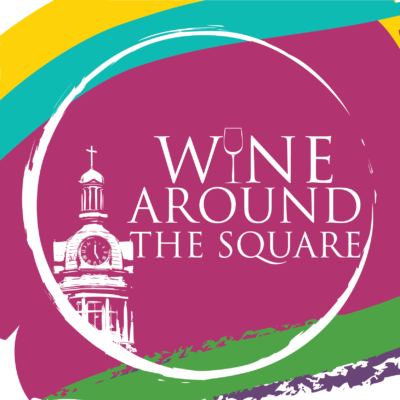 The VIP Party prior to the main event will be hosted by Puckett's Grocery and Restaurant at 114 N. Church St.
Additionally, the band Mixtape will provide music at a late party at The Alley on Main, located at 223 W. Main St., beginning at 9 p.m.
In fiscal year 2017, the Power of Pink Fund raised more than $275,000; Wine Around the Square 2016 raised 73% of that amount. During that same 12-month period, the Power of Pink Fund sponsored 540 procedures, including 295 screening mammograms, 131 diagnostic mammograms, 111 breast ultrasounds and 3 breast MRIs.
The Saint Thomas Rutherford Foundation, established in 1984, also helps underwrite medical care for the poor and vulnerable; provides gifts to the hospital for capital, such as medical equipment; funds scholarships for nurses and associates seeking professional training; and offers financial care and support for associates in need, in addition to supporting the Power of Pink, leading Rutherford County's fight against breast cancer.
For more information about Wine Around the Square and the Power of Pink, visit winearoundthesquare.org.