Murfreesboro Cat Café is looking for a forever home.
It's launched a Facebook page (facebook.com/murfreesborocatcafe) looking to drum up support and find a place to locate the café.
To be named Catfeine, the café is slated to open in spring 2018.
Cat cafés originated in Taiwan in 1998 and grew into a phenomenon in Japan. The cafés allow visitors to cuddle with a kitty while enjoying coffee.
Catfeine also plans to partner with Rutherford County PAWS and animal rescues to place homeless cats with new families.
___
Let's Go to the Movies
Murfreesboro's oldest movie theater is now under new management.
Premiere 6 in Jackson Heights Plaza is now owned by Dave Gober. Celebrating its 50th anniversary, the theater opened in March of 1967 as Martin Theater.
As a special October surprise, it will screen a late-night showing of Friday the 13th on, when else, Friday, Oct. 13. They have partnered with Dead Land Haunted Woods to give discount tickets to those who go to the movie after the haunted forest.
___
Construction on a 9-screen AMC Theatre in Stones River Mall is underway. Crews have demolished the food court and space formerly occupied by Books-a-Million. Books-A-Million has relocated to a new space between Sam's Sports Grill and Electronic Express earlier in 2017.
"We anticipate a late-Spring opening date for AMC, and our leasing team is working hard to secure new restaurants and retailers to join the cinema at Stones River Mall," mall spokesperson Melinda Hudgins Noblitt said. "We're thrilled to provide another entertainment option to our shoppers."
___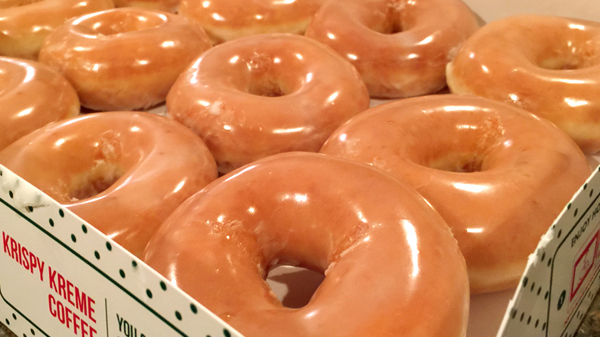 Nom, Nom, Nom . . .
Doughnut lovers will have another reason to rejoice in Murfreesboro. In addition to all our great local options, a red "hot doughnuts now" sign could flash soon on Medical Center Parkway. Yes, a Krispy Kreme is planned, SEC Inc. Project Engineer Matt Taylor told the Murfreesboro Planning Commission on Sept. 20.
The SEC-designed site plan was filed in late August, but delayed to the September meeting after city staff asked for more time to review it.
Murfreesboro Principal Planner Margaret Ann Green said Krispy Kreme was withdrawn for now but it will return along with plans for apartments called Dwell Well Vintage Gateway. Both are part of plans for Robert Rose Village East, 10 mixed-use lots on 32.9 acres adjacent to the multi-tenant complex that incorporates The Chop House.
Robert Rose Village East would also be home to a hotel and bank as proposed.
___
The Green Dragon Pub & Brewery recently got its license to brew beer and owner Joe Minter didn't waste a second whipping up his first batch of brown ale on Sept. 22.
Beer brewed on-site will be available in the near future, but until then Minter has added Inner Sanctum IPA by Mayday Brewery to the beer menu at the pub.
___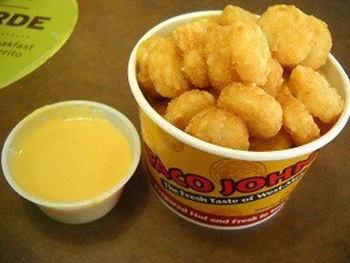 I know it's in La Vergne, but that's no reason not to note that Middle Tennessee's first Taco John's opened Monday, Sept. 25.
Larry Lavigne, co-owner of Excellent Taco LLC, a franchisee of Taco John's, explained the restaurant offered fast casual Mexican fare with a focus on fresh, high-quality ingredients with bold flavors.
Taco John's hours are 7 a.m.–10 p.m. Monday through Saturday and 8 a.m.–10 p.m. Sunday. Breakfast will be served until 11 a.m. daily; it is located at 5068 Murfreesboro Rd., La Vergne.
___
Uber has expanded its food delivery service to Murfreesboro. It's been about a year since the service debuted in Nashville and Uber has added about 20 Murfreesboro restaurants to its list.
"The UberEATS app is free to download and has been built specifically to make getting great food as easy as getting a ride. Murfreesboro residents can open the UberEATS app or head to UberEATS.com, order food from a great restaurant, and have it delivered at Uber speed," company representative Evangeline George said recently.
Delivery is restricted to the area included by Interstate 840, Veterans Parkway, Joe B. Jackson Parkway, Thompson Lane, and just beyond South Rutherford Boulevard in some areas near MTSU.
___
CostCo Is(n't) Coming
The Murfreesboro Planning Commission was very busy in September, but one thing they haven't gotten word about is a Costco.
Rumors have been circulating for awhile that a Costco is planned for the 'Boro, but Green said the Murfreesboro Planning Department has not received any plans for the big box retailer.
But there is always hope.
Plans for the Northfield Crossing shopping center, which will house the new Climb Murfreesboro (see last month's column) were also approved at the September meeting.
___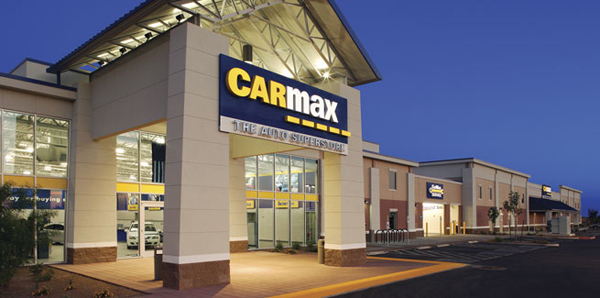 The Planning Department has received plans for a CarMax SuperCenter and C&R Commercial Center.
CarMax has passed its initial design review with a few comments from city staff. Once those comments are addressed, it will need a final design approval by the Planning Commission. The car lot is planned for the corner of Manson Pike and Bill Smith Drive in The Gateway.
C&R Commercial Center, as proposed, is a 34,800-square-foot, multi-tenant neighborhood shopping center with a self-storage component. It will be situated on Veterans Parkway near The Cloister subdivision.
The planners are also reviewing a commercial development called Marketplace at Savannah Ridge on South Church across Joe B. Jackson from Walmart. The lot will be considered for rezoning from Planned Commercial Development to Planned Unit Development because the new plans include a small residential piece.
___
CLOSED TO BUSINESS
To little surprise, Bobo Chinese Restaurant closed in early September. The restaurant on Northwest Broad Street was one of the first Asian restaurants in Murfreesboro. But as options increased, traffic and quality decreased at Bobo, resulting in its closing.
(Remember, Far East is still offering its sweet, sweet tea and habit-forming fried rice.)
Another Murfreesboro landmark, Steve's Antique and Pawn on the Square, is going out of business. According to CB Arnett's From Mink Slide to Main Street, Steve Davis opened his business in 1984.
El Rincon has also closed. The authentic Mexican restaurant wasn't open long, but the homemade tortillas were delicious. Let's have a momentito of silencio for El Rincon.
On the bright side, El Rincon will be replaced by Pupusaria Salvadorena at the Rutherford Boulevard space. A pupusa a traditional dish from El Salvador and Honduras. The dish is a thick corn tortilla stuffed with a savory filling, typically accompanied by spicy coleslaw. Needless to say, they are delicious.
The Score announced in a Facebook post that it has closed its retail store at 1312 Memorial Blvd., in Murfreesboro.
The shop was more than PC and video game repair. It also provided a LAN center for multi-player gaming.
The repair shop will relocate to iGeek on South Church Street, Score management posted.
It will continue to sell on eBay and use its Facebook page to advertise those sales.
After a few years of bringing electronic music and more to downtown Murfreesboro, Tempt nightclub on West Main Street has closed and building has been placed for sale.
___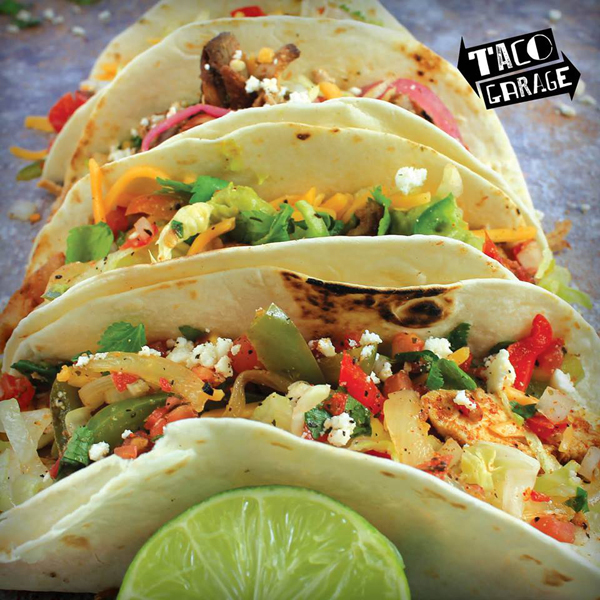 Corrections Corner
Last month, I reported that Taco Garage, which will open in the former Pei Wei location on Medical Center Parkway, was a franchise of an Austin, Texas-based restaurant.
It isn't.
Taco Garage will be locally owned and operated by Cindy Story and her husband.
The couple developed the menu for the fast-casual concept that will focus on tacos, fresh, house-made tortillas, French fries with queso, and a bar with draft beer and margaritas. The atmosphere will be completed by classic rock music.
___
Elements Under New Ownership
David and Patti Fedak purchased Elements Massage of Murfreesboro in April of 2017, and will hold a ribbon cutting and grand reopening for Elements Massage at 4 p.m. on Monday, Oct. 9.
David has been a business owner in Murfreesboro for over 26 years and currently owns ONU Salon, an Aveda salon located at the Avenue. Patti has over 20 years in banking serving the Middle Tennessee community as public relations, marketing, business development, lending and retail banking strategist.
Former Elements owner Andrea Gibson has relocated to Indianapolis where she has taken a position with the U.S. Department of Defense.
Elements Massage is located at the Shops of Murfreesboro, 533 N. Thompson Ln. The Oct. 9 event will include food, gift bags and giveaways for massage sessions and other prizes and gift certificates. For more, visit facebook.com/elementstherapeuticmassagemurfreesboro.