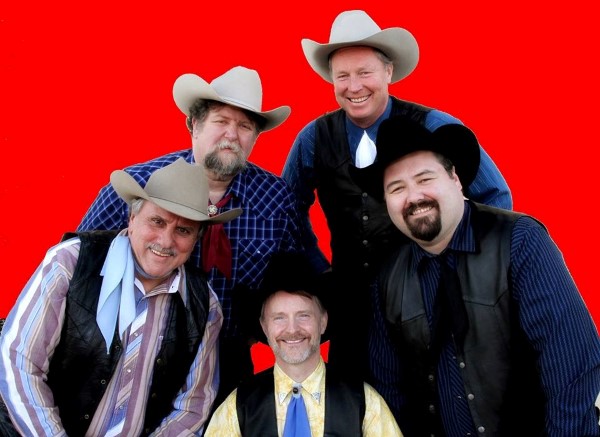 Americana group Sons of the Pioneers, the self-proclaimed "Icons of Western Music," have been performing an original American genre of music for decades. Since starting out in the early 1930s, the faces in this band have changed many times over the years, but the aspirations, talent and sound have all stayed true to the original intention.
The Sons' most current lineup includes tenor vocalist and fiddler Ken Lattimore, lead guitarist and yodeler Tommy Nallie, Justin Branham on fiddle and mandolin, Randy Rudd on lead vocals and rhythm guitar, and upright bassist Mark Abbott.
The Sons of the Pioneers have a lengthy list of awards and accomplishments that includes induction into the Western Music Association Hall of Fame and the Grammy Hall of Fame, a star on the Hollywood Walk of Fame and membership in the Country Music Association Hall of Fame, just for starters.
You can catch this "national treasure," as described by the Smithsonian Institute, in Murfreesboro on Thursday, Oct. 26, at the Theater at Patterson Park and in Nashville at the Grand Ole Opry on Friday, Oct. 27. For more information on the band, its schedule and history, check out sonsofthepioneers.org.