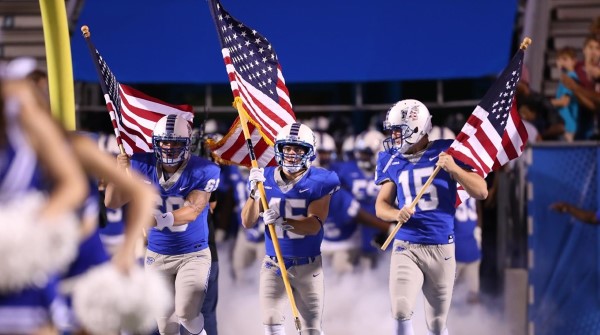 It has been a turbulent time for the MTSU Blue Raiders in recent weeks. Dating back to the team's Oct. 14 contest against UAB, Middle dropped two games in a row, and then found out they had lost Richie James for the season and John Urzua for his career during the bye week. The Blue Raiders found themselves in desperate need for a pick-me-up.
Enter the UTEP Miners.
The Miners came into Floyd Stadium winless and likely felt they had a legitimate shot at getting their first win considering the injuries that has plagued MT this season. However, they didn't know Brent Stockstill would be taking the snaps.
Stockstill proved to be a little rusty in throwing the ball, as he completed only 13 of his 30 attempts for 190 yards, however he did throw three touchdown passes. Though Stockstill still has a ways to go to being 100 percent physically, there is no substitute for his on-field leadership.
Stockstill didn't have to be spectacular against the Miners, as the defense did that for him. The MT defense allowed only 137 total yards of total offense and just six first downs. The Blue Raiders' seven hurries and three sacks helped to limit the Miners to just 48 yards passing.
In the end, the Blue Raiders gained their most decisive victory of the season in a 30–3 pummeling.
"I think we've regained our swagger a little bit, got a little bit of juice about us now. I feel good about moving forward," coach Rick Stockstill said.
The Blue Raiders will again get a seemingly favorable match-up this week as they go on the road to take on 1–8 Charlotte.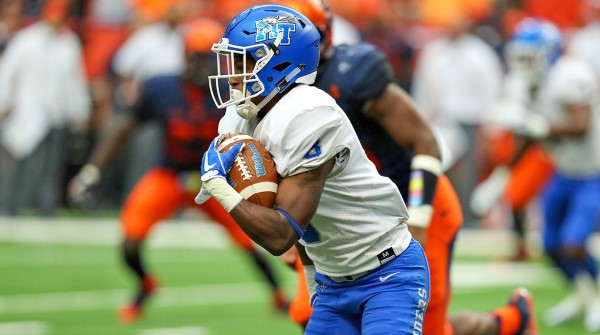 Charlotte, much like UTEP, is a team that relies heavily on the run from their running backs, as well as their quarterback.
Charlotte quarterback Hassan Klugh is considered the greatest mobile threat in Conference USA, and leads the 49ers in rushing attempts. Ben LeMay has served as the primary running back, as he has gained 585 yards on 98 attempts. Despite the loss of All C-USA running back Karloff Phillips, the 49ers have continued to be successful running the ball as they have averaged nearly 186 yards per game on the ground.
However, the 49ers have struggled in the passing game, both offensively and defensively. They have completed only 46 percent of their passes for only 124 yards per game. On top of those struggles, Klugh has thrown 10 interceptions against only six touchdowns.
Defensively speaking, the 49ers have allowed opponents to complete 69 percent of their attempts for 251.6 yards per game.
Although the numbers favor the Blue Raiders, the game will be played on the field. The 49ers have lost three games by six points or fewer. Also, the Blue Raiders have not been great on the road this season. They have posted a 2–3 record in away games, and did drop road games to FAU and UAB in which they were favored.
The Blue Raiders will look to play up to expectations this Saturday, Nov. 11. Kickoff is scheduled for 1 p.m. CT and can be seen on ESPN3.