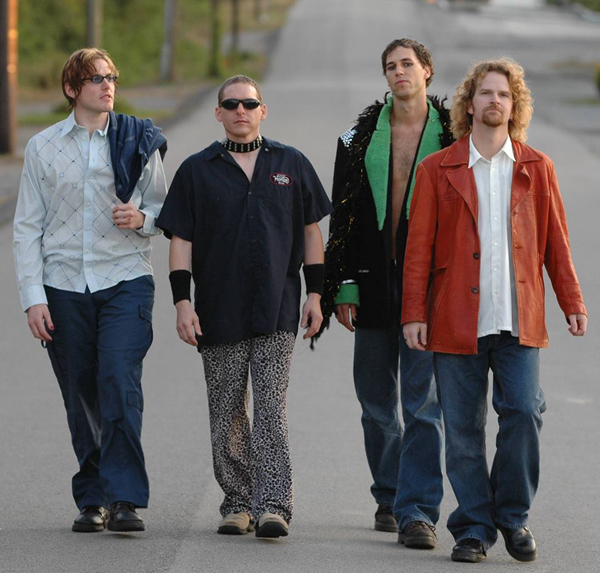 Nashville rock band August Christopher has made an in-depth documentary and put it all out on the table for everyone to see. This roller coaster of a film takes viewers behind the scenes of a band that has been trying to break through the music industry for over a decade. All or Nothing tells the story of Criss Cheatham, his persistence to make his passion for music his career, and all the hoops he and his revolving door of bandmates have gone through in the past 15 years.
August Christopher began in 1998 with original members Jay Lessert (drums), Steve "The Bone" Sheroan (guitar), Joel Edwards (bass) and Criss Cheatham (vocals, guitar).
"There was a time I considered August Christopher to be the next hottest band in America. To me, it was a rock 'n' roll tragedy that they never got signed and never got that chance," longtime radio DJ Jeff Morgan said in the opening of the documentary.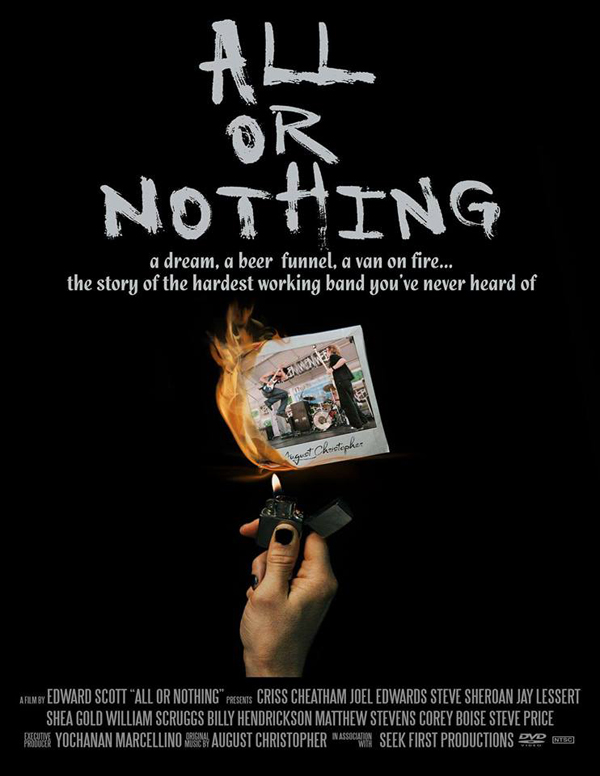 Throughout All or Nothing we see that glimmer of sheer talent when the band performs onstage. Cheatham's high energy and wild antics, in addition to the music, reeled people in. Climbing up on the speakers, jumping, stage diving, freestyle rapping and making fun of audience members is what one could expect to see during an August Christopher set. The band members had developed an on-the-fly set, silently communicating with each other to see what to play next.
The documentary takes you through the trials and tribulations of a small-town band trying to live the dream as a successful American rock act. In 2005 that dream was put on hold when guitarist Sheroan packed up his equipment in the middle of a set and left. The others soon followed, and Cheatham continued as an acoustic solo artist.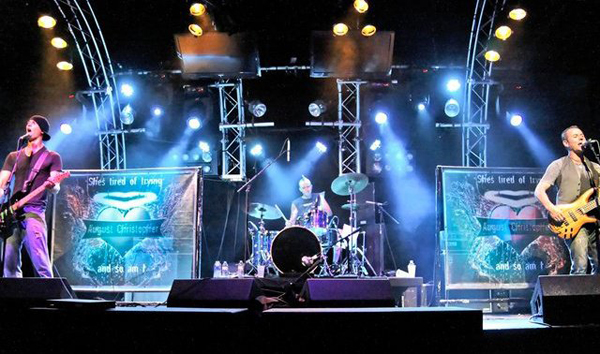 We watch him drum for duo country band Bomshel and attempt to rebuild August Christopher with new members before his life of drugs, alcohol and partying destroys his marriage and his band. But Cheatham was not a man who easily threw in the towel, and we watch as he gets clean and yet again rebuilds August Christopher with new members. With Corey Boise on drums and Steve Price on bass, the trio set out to continue pursuing the dream.
Perhaps the most impressive thing about August Christopher is the list of accomplishments achieved without ever signing to a major record label—credited as the official last band to play at Nashville's Starwood Amphitheater, opening and sharing stages with acts like Ludacris, Sugar Ray, Lynyrd Skynyrd and Train, and raising money to shoot their own music videos.
After performing over 3,000 shows, opening for world renowned bands and recording four studio albums, August Christopher is still performing with Boise and Price on drums and bass, respectively, and occasionally playing gigs around the Middle Tennessee area. Cheatham also still performs as a solo artist for local events and benefits.
Watch All or Nothing on Amazon Prime, or visit augustchristopher.com for more on the band.