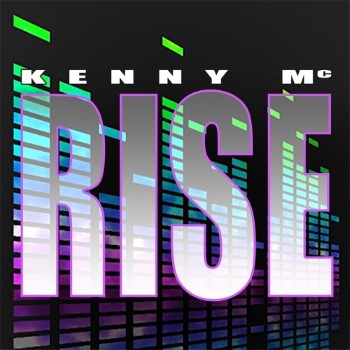 Murfreesboro-based producer Kenny Mc recently released his first project, Rise, on Soundcloud. The 10-track album features the producer experimenting with different electronic subgenres, but the bulk of the release recalls a late-2000s pop vibe around the time producers began incorporating EDM elements into Top 40 hits (think along the lines of Lady Gaga's 2008 breakthrough single, "Just Dance," or Cascada's "Everytime We Touch").
"FeedUp" is a solid earworm of an album opener that quickly reaches the infectious hook, "Have it your way," which you might find yourself singing along to after the first 30 seconds or so. An unnamed vocalist later channels Christina Aguilera on "Don't You," a song that is presumably about a relationship on the rocks with headstrong lyrics like:
Wouldn't know, didn't care, couldn't please
There was nothing in you I could see
They say the calm comes just after the storm
Right now it's raining on me
Kenny Mc introduces a new vocalist on "BeFree," a tropical house track that serves as a tranquil escape from the upbeat dance songs that dominate the first half of the project. At this point, the tracks begin to slow down and, as a result, sometimes struggle to hold attention. For example, the beat on "InLove" comes off as overly repetitive and lackluster, while "We Rise" is a little scattered and rushed at points. The album does end on a strong chord with the penultimate track, "Standing Room," a relaxed house track about giving your all to a person.
On Rise, it is evident that the producer is still in the experimental phase of his career, and, with only one release under his belt, it will likely take some time for Kenny Mc to craft his signature sound, just as all producers do over time. There are a couple tracks on here that are quickly forgettable, even after a few spins, but overall Rise is a release to be proud of.
Rise is available to stream on Soundcloud. Keep up with the artist's other creative projects at Kenny Mc's World on Facebook.