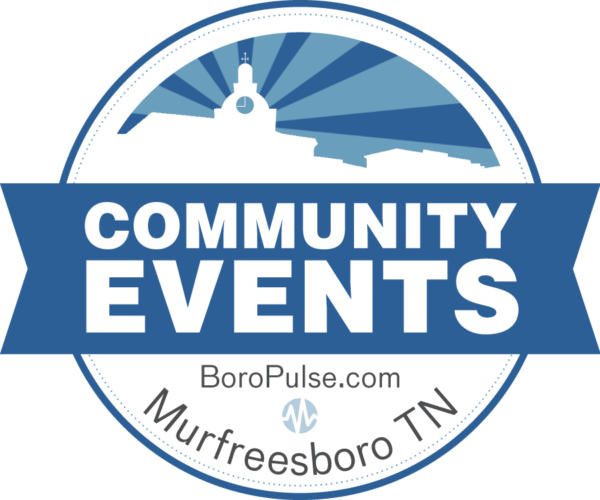 Nov. 2 – Steak Dinner Fundraiser Featuring MTCS Alumnus of the Year
The 57th Annual Steak Dinner is the longest running fundraising event for Middle Tennessee Christian School (100 MTCS Rd.). The first dinner was sponsored by the original Board of Trustees to raise funds to start the school. The 2017 dinner, held on Thursday, Nov. 2, at 6:30 p.m., features the Alumnus of the Year as the speaker. For more information, call (615) 893-0601.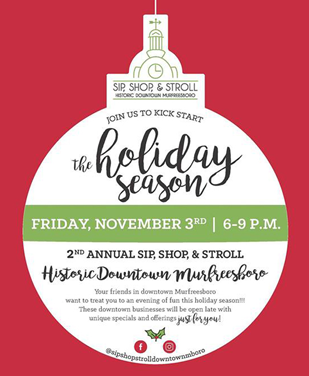 Nov. 3 – Holiday Sip, Shop and Stroll
The Downtown Murfreesboro Business Association (DMBA) encourages the community to shop locally at this year's Sip, Shop and Stroll in historic downtown Murfreesboro, Friday, Nov. 3, from 6–9 p.m. Enjoy refreshments while shopping for the holiday season at retailers like Appletons Creative Framers, Bella's Boutique, Let's Make Wine, Moxie Art Supply and many more. For more information, visit facebook.com/sipshopstrolldowntownmboro or instagram.com/sipshopstroll
downtownmboro.
Nov. 4 – Defending the Truth
Ravi Zacharias, J. Warner Wallace, Frank Turek, Stuart McAllister and others will appear at New Vision Baptist Church (1750 N. Thompson Ln.) Saturday, Nov 4., from 9 a.m.–5 p.m. for the 2017 Defending the Truth Conference. Powerful presentations from speakers equip attendees to effectively and respectfully defend their Christian faith. For more information, visit nrbtv.org/dtc or the nrbnetwork Facebook page.
Nov. 4 – Cookin' to Build
Habitat for Humanity hosts the 10th Annual Cookin' to Build kicks off around the Historic Rutherford County Courthouse on the Murfreesboro Public Square on Saturday, Nov. 4, from 11 a.m.–1:30 p.m., with proceeds benefiting the local Habitat for Humanity. Area groups compete for the best soups, chili, stew and other similar warm goodies. Get a hand-painted soup bowl perfect for tasting everything while enjoying live entertainers. Admission is $20 for all-you-can-eat, and participants get to keep their pottery bowls, painted by painters at The Pottery Place. For more information, contact (615) 890-5877 x100 or shelby@rchfh.org, or visit rchfh.org/cookin-to-build.

Nov. 4 – Toys for Tots Registration
Register to receive toys from Toys for Tots us at Destiny Center (1510 Memorial Blvd.) on Saturday, Nov. 4 and Saturday, Nov. 11 from 9 a.m. to noon. Must present birth certificates for each child and your ID to register. For more information, call 615-907-0185.
Nov. 4 – Hazardous Waste Collection
Tennessee residents are encouraged to dispose of household hazardous waste at the Murfreesboro Public Works Facility (4765 Florence Rd.) on Saturday, Nov. 4, from 8 a.m.–noon. Dispose of strippers, thinners, adhesives, driveway sealant, roofing tar and wallpaper remover, home lawn and garden products, pesticides, fertilizers, wood preservatives, pool chemicals and more. For more information on the Household Hazardous Waste Program, visit tn.gov.

Nov. 4 – Pug Festival
Pugs and their humans will converge at Barfield Crescent Park (697 Veterans Pkwy.) for the second annual Middle Tennessee Pug Festival on Saturday, Nov. 4, from 10 a.m.–2 p.m. Activities include the Run of the Pugs, a curliest tail competition, pug massages, holiday photos, the pug king and queen contest and coronation and more. Food and craft vendors will be in attendance. For more information, contact (615) 956-3801 or midtnpugfestival@gmail.com, or visit pugfestival.com.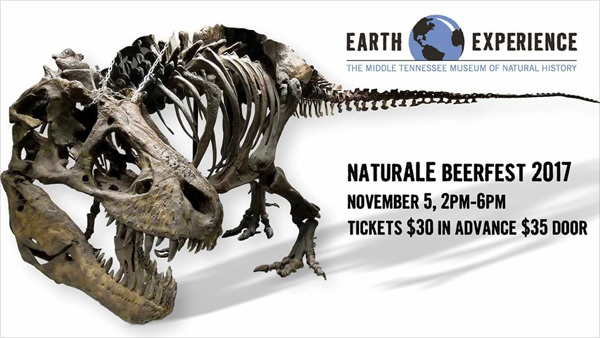 Nov. 5 – NaturAle Beer Fest 2017
Earth Experience, the Middle Tennessee Museum of Natural History, hosts the NaturAle beer fest on Sunday, Nov. 5, from 2–6 p.m. A souvenir glass and unlimited beer samples are included with tickets. Proceeds benefit Earth Experience, the only natural history museum in Middle Tennessee and the only museum in Tennessee with real tyrannosaurus rex bones. Earth Experience is located at 816 Old Salem Rd. Find tickets for NaturAle on Eventbrite.
Nov. 6 – Manic Monday – Music and Mama's Home Cookin'
Ignite Missions and Ministry, along with Give a Little Christmas, present Manic Monday the first Monday of every month at Wesley Foundation Campus (216 College Heights St.) from 6:30–9 p.m. as songwriters entertain and the Wesley Foundation serves home-cooked meals. Tickets are $5 in advance and $10 at the door, and proceeds benefit Ignite Missions and Ministry. For more information, visit the Facebook page at ignitemnm.
Nov. 9 – Dinner With the Doctor
Join Dr. Paul Williams Thursday, Nov. 9 from 6:30–8 p.m., at Mimi's Café (2625 Medical Center Pkwy.) for a casual environment and discussion about disease, health and solutions. Paul Williams, M.D., is a 1975 graduate of the West Virginia University School of Medicine and has practiced Emergency Medicine for over 20 years. Dr. Williams has served as a physician for several athletic teams and events, including the United States International Roller Hockey Team and the 1996 Summer Olympics. He currently serves as Corporate Medical Director for NSA and his popular lectures have been seen around the U.S. Find tickets to Dinner with the Doctor on Eventbrite.
Nov. 9 – Snack and Learn
BlueCross BlueShield of Tennessee offers a free series of Snack and Learn sessions the second Thursday of every month at McFadden Community Center (211 Bridge Ave.) from 6–7 p.m. to help consumers understand Marketplace health insurance options, enrollment periods and the process in enrolling for insurance on healthcare.gov. Light refreshments will be served. For more information, call (423) 535-4358.
Nov. 10 – History Banquet
Join the Rutherford County Historical Society Banquet at Oaklands Mansion (900 N. Maney Ave.) on Friday, Nov. 10, from 6–10 p.m., curated by James Manning. For reservations, contact benmargie@bellsouth.net.
Nov. 10 – Food and Water for Hurricane Survivors
Greenhouse Ministries (309 S. Spring St.) partners with Feed America First to collect non-perishable food and water for hurricane victims in Florida and Texas on Friday, Nov. 10, from 6:30 a.m.–5 p.m. For more information, call (615) 494-0499.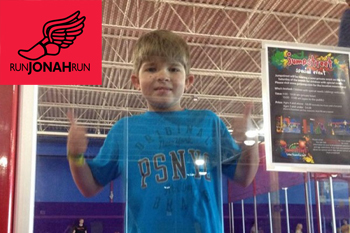 Nov. 11 – Run Jonah Run 5K
The third Annual "Run Jonah Run 5k" at Blackman High School (3958 Blaze Dr.) will raise funds for the Pulmonary Hypertension Association and The Barst Grant to research pediatric pulmonary hypertension. Jonah was a 10-year-old boy who loved life, and who was loved by many. His life was cut short in June 2015 due to complications of pulmonary hypertension, a progressive lung disease with no cure. A raffle drawing will be held before the race at 7 a.m. Saturday, Nov. 11, featuring prizes such as gift cards to FLOW Aquatic Wellness, Middle Tennessee Chiropractic and Sports Injury and Bulls Eye Gun and Pawn. The race follows at 7:30 a.m. Make sure to wear red, Jonah's favorite color. For more information or to register, visit runjonahrun.net.
Nov. 11 – Bounce Back Golf Scramble
The Bounce Back Golf Scramble benefits Homes for Our Troops on Veteran's Day, Saturday, Nov. 11, beginning at noon at Champion's Run Golf Course (14262 Mt Pleasant Rd., Rockvale). The cost of the scramble is $100 per person and $400 per team. The four-man scramble begins with a shotgun start and provides dinner and beverages. Homes for Our Troops is a nonprofit organization that builds individualized homes for service members who have been severely injured in combat since Sept. 11, 2001. The scramble is hosted by MTSU's Leisure Sport and Tourism Studies Program Planning class. To register, visit active.com. For more information, contact Marcus at (901) 828-8007 or mle3t@mtmail.mstu.edu, or Andrew at (615) 785-0593 and awb3i@mtmail.mtsu.edu.

Nov. 11 – Walk to End Alzheimer's
The Alzheimer's Association invites Rutherford County residents to join in the Walk to End Alzheimer's at MTSU's Dean Hayes Track and Soccer Stadium (1568 Greenland Dr.) on Saturday, Nov. 11, with registration at 8 a.m. and the ceremony from 9–11 a.m. Complete a three-mile walk and learn about Alzheimer's disease, advocacy opportunities, clinical studies, enrollment, support programs and services from the Alzheimer's Association. Join in a meaningful tribute ceremony to honor those affected by the disease. In Tennessee alone, there are more than 110,000 people living with the disease and 430,000 caregivers. All funds raised further the care, support and research efforts of the Alzheimer's Association. For more information, contact (615) 315-5880 or mlthomas@alz.org, or visit alz.org.
Nov. 11 – LulaPalooza
Join LulaPalooza for shopping and pampering for women of all ages Saturday, Nov. 11, from 10 a.m.–4 p.m. at Embassy Suites by Hilton (1200 Conference Center Blvd., Mirabella Ballroom E). Browse 15 LulaRoe vendors along with a variety of 25 other direct sales vendors, craft vendors, free makeovers, gifts and prize drawings. Admission is $3 for adults; kids 12 and under are free. For more information, call (423) 650-1388 or visit touchtheskyevents.com.
Nov. 11 and 12 – Volunteer Ranch Horse Show
Join the Volunteer Ranch Horse Association and Tennessee Equine Hospital for the Fall Finale on Nov. 11 and 12 at The Tennessee Miller Coliseum (304 W. Thompson Ln.). For stall reservations, contact (615) 397-6754 or butlercoosa@charter.net. For show entry, contact (502) 551-7955 or lesfluhr@gmail.com. For more information, visit volrha.com.
Now. 11 – Turkey Tee Off
Team up with the Child Advocacy Center at the 7th Annual Turkey Tee Off Saturday, Nov. 11, at Cedar Crest Golf Club (7972 Mona Rd.) at 8 a.m., with breakfast provided by Waffle House, before teeing off at 9 a.m. Put your putting skills to the test, and aim for a chance to win $10,000 in the hole-in-one contest. After the round, golfers can stick around for lunch, prizes and a silent auction stuffed with amazing items. Over the past 17 years, CAC has investigated and prosecuted over 13,500 child abuse cases, assisted 19,400 individuals and trained over 8,100 adults how to protect children from child sexual abuse. For more information, call (615) 867-9000 or visit cacrutherford.org.
Nov. 12 – Veterans Day Program
Restoration Fellowship Church (611 Butler Dr.) invites the public to a special Veterans Day remembrance Sunday, Nov. 12, from 10–11 a.m. For more information, call (629) 201-9074.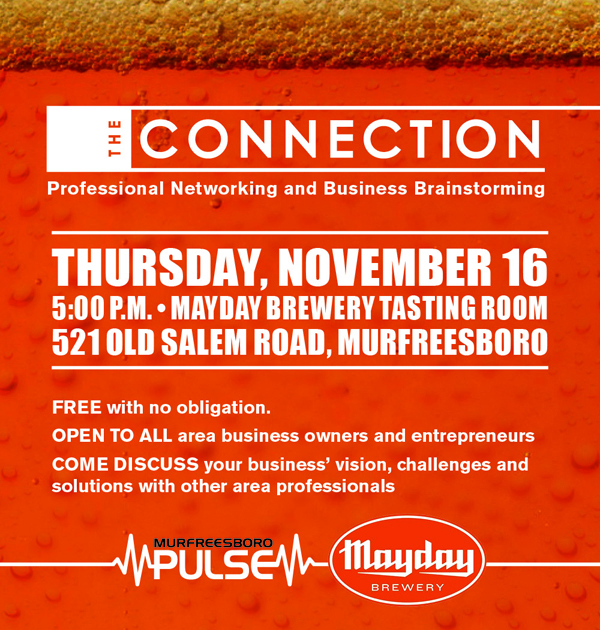 Nov. 16 – The Connection
The Connection: An Evening of Professional Networking and Business Brainstorming will be held from 5–7 p.m. on Thursday, Nov. 16, at Mayday Brewery (521 Old Salem Rd.). All Middle Tennessee entrepreneurs and professionals are welcome to attend this casual, no-obligation event, where they can meet other small business owners and tap into one another's experience and energy. An open roundtable discussion will encourage participation from those in attendance, asking them to articulate their vision for their business and calling for examples of some of the business challenges and solutions they are experiencing. The series will continue the third Thursday of each month.
Nov. 17 – Greenhouse Ministries Turkey Giveaway
Join Greenhouse Ministries's Annual Turkey Giveaway and Mobile Food Pantry Friday, Nov. 17, from 8 a.m.–1 p.m., offering turkeys and a full grocery cart of food for over 400 low-income households in need. Drop off frozen turkeys any time Nov. 16 from 7 a.m.–5 p.m. and help the ministry meet the 500-turkey goal. The Mobile Food Pantry is a great volunteer opportunity as well. To volunteer, contact julie.young@greenhousemin.org. For more information, contact rachel.young@greenhousemin.org or 615-494-0499.
Nov. 18 – Veterans Day Parade
NOTE: THIS EVENT HAS BEEN CANCELLED FOR 2017
The VA Tennessee Valley Healthcare System (TVHS) gears up for its Fourth Annual Veterans Day Parade at the Alvin C. York campus (3400 Lebanon Pk.) Saturday, Nov. 18, with a pre-parade concert at 10 a.m. and the parade kicking off at 11 a.m. to bring awareness to veterans who are unable to attend other community parades. This year's theme is "A Grateful Nation Salutes Gulf War Veterans." The pre-parade concert features country singer-songwriter and former Army Sergeant Task Force Ranger Keni Thomas (kenithomas.com). This event is free and open to the public. Food, face painting and military apparel can be purchased. To participate in the parade or to volunteer, contact (615) 225-3786 or annette.allen@va.gov.
Nov. 18 – Walter Hill Elementary Holiday Market
Kick off the holiday season with a day of shopping and fun at Walter Hill Elementary School (6309 Lebanon Rd.) Saturday, Nov. 18, from 9 a.m.–2 p.m. Local vendors sell handcrafted items, boutique clothing and more. For more information, contact (615) 556-5675 or walterhillpto@yahoo.com.
Nov. 18 – Learn, Grow, Change Into the Life You Want
So many of us get stuck, stalled or off-course in life because we stop learning, growing and changing. We become encapsulated by our own paradigm, making it hard to see beyond it. A workshop will be hosted by Kevin R. McNulty on Saturday, Nov. 18, from 9 a.m.–noon (610 W. College St., Suite 115) to help attendees think and see beyond their current world as they learn strategies to move them towards a more satisfying life. For more information, find Learn, Grow, Change . . . Into the Life You Want on Eventbrite.
Nov. 18 – The Tennessee Kidney Foundation Love Your Kidneys Walk
Tennessee Kidney Foundation (TKF) hosts the inaugural Love Your Kidneys Walk at St. Thomas Rutherford Hospital (1700 Medical Center Pkwy.) Saturday, Nov. 18, at 9 a.m. to spread awareness of chronic kidney disease and raise funds for TKF programming in Rutherford County. The cost is $10 to participate. All proceeds from the event help provide prevention and education programs about kidney disease and kidney donation as well as direct support for those already affected by it in Rutherford County. More than 10,000 people in Tennessee have end-stage renal disease, and the number affected grows by 10 percent annually. Nearly 90 percent of people waiting for an organ donation in Tennessee (more than 2,600 individuals) are waiting for a kidney. For more information on the race, call (615) 383-3887 or visit tennesseekidneyfoundation.org.

Nov. 18 – Ferrell Hollow Horse and Cat Sanctuary Open House
Support Ferrell Hollow Farm – Senior Horse and Cat Sanctuary (5323 Ferrell Hollow Rd., Readyville) in providing permanent retirement care to special-needs senior horses (primarily of the draft breed) Saturday, Nov. 18, from 10 a.m.–3 p.m. Take a tour and meet some of the senior draft horses, view the cat rooms and shop for unique items and artwork while enjoying food from The Lunch Lady Food Truck. For more information, call (615) 409-6071 or visit ferrellhollowfarm.org.
Nov. 18 – Journey Home Pancake Breakfast
The Journey Home hosts its annual Pancake Breakfast Fundraiser from 7–10 a.m. on Saturday, Nov. 18, at Middle Tennessee Christian School (100 E. MTCS Rd.) in the elementary school cafeteria. Attendees can enjoy all-you-can-eat pancakes, coffee, juice and milk. The event also includes holiday activities for children. The Journey Home strives to end the cycle of poverty and homelessness in the area, and provides laundry and shower facilities, hot meals, a computer lab, supportive services like mental health and other offerings. For more information, visit lovegodservepeople.org.
Nov. 18 – Acupuncture for Pain Relief
Discover how acupuncture and Eastern medicine can take the place of drugs and surgery for pain relief at Patterson Park Community Center (521 Mercury Blvd.) from 2–4 p.m. Saturday, Nov. 18, with licensed acupuncturist Jerry Rankin, PhD, who has been treating pain convictions for 16 years. Dr. Rankin has been a provider for the Veteran's Administration since 2008 and has provided relief for many veterans who were in severe pain and on heavy narcotics. He is the author of over 30 health-related articles and the book East Meets West. To register for the free event, find Acupuncture for Pain Relief on Eventbrite, or call (615) 326-5647.
Nov. 18 – X Fashion Show
On Nov. 14, 2014, Tennessee lost a well known and caring individual by the name of Akeem Williams. Williams was a 20-year-old college student whose big heart impacted many lives. X, a fashion show event held Saturday, Nov. 18, will benefit the growth and well-being of delinquent juveniles and help fund scholarships to assist the next dreamer in accomplishing their life goals. Occasions Event Center, 2349 S. Church St., hosts the event from 5:30–11:30 p.m. Find tickets for X, the event on Eventbrite.
Through Nov. 18 – Begin Anew Auction
Begin Anew empowers individuals in the Middle Tennessee community to overcome obstacles caused by poverty by providing education, mentoring and resources. The holistic approach serves not only adults but includes childcare for their children while in classes. The organization holds an online auction this month with the goal to generate direct funding to accept 15 additional adults and their children into the program. Bid on gift cards, vacations, autographed memorabilia and other items at biddingowl.com/beginanew through Nov. 18 to support the mission of Begin Anew.
Nov. 18 and 19 – Stones River Pony Club Show
The Stones River Pony Club welcomes the public to its SRPC Combined Test and Dressage Fall Show on Nov. 18 and 19 at Tennessee Livestock Center (1720 Greenland Dr.). For more information, visit stonesriverponyclub.org.
Nov. 18 and 19 – Art Studio Tour
The 24th Annual Art Studio Tour invites the community to visit nine studios throughout the area and see the works of over 30 local artisans Nov. 18 and 19 from 10 a.m.–5 p.m. There is no admission, and this is a tremendous opportunity to purchase unique hand-created Christmas gifts. For a map of all locations, visit artstudiotour.org.

Nov. 18–Jan. 3 – Winterfest at Fountains at Gateway
Fountains at Gateway is bringing holiday spirit with Murfreesboro's first-ever outdoor ice skating rink at the Fountains Plaza. The attraction will offer ice skating for all ages, themed skate nights, movie nights, caroling and pictures with Santa. The venue will also be available to rent for private parties and events. For more information and admission prices, visit fountainswinterfest.com.
Nov. 19 – One Team One Mission Wrap Party
Join Triple Diamond Thierrie Davis and the It Works! One Team One Mission Wrap Party to introduce friends to the It Works! business and connect with other teams in your area at True Victory Church (507 N. University St.) from 2–5 p.m. Sunday, Nov. 19. Top distributors focus on sharing the It Works! opportunities and how to get out of debt. For more information, find Murfreesboro, TN OTOM Wrap Party! on Eventbrite.
Nov. 23 – Tree Lighting in Stones River Mall
Join the Murfreesboro community in the lighting of the giant 25-foot Christmas tree at the Stones River Mall (1720 Old Fort Pkwy.) on Thursday, Nov. 23, from 7–9 p.m. Join Santa in front of Bink's Outfitters for a magical evening of family fun with hot cocoa, cookies and giveaways along with complimentary carriage rides compliments of Stones River Mall. For more information, call (615) 896-4486 or visit stonesrivermall.com.
Nov. 27 – Paws and Claus
Join in Paws and Claus with pet photos with Santa at the Stones River Mall (1720 Old Fort Pkwy.) Monday, Nov. 27, from 6–8 p.m.(dogs and cats only, and they must be on a leash). Bring a donation of pet food and receive a free print. For more information, call (615) 896-4486 or visit stonesrivermall.com.
Saturdays in November – Dave Ramsey Financial Peace Class
Church Pastor Cory Busby invites everyone to participate in Dave Ramsey's Financial Peace University Video Course, presented by The Well Church at Patterson Park Community Center (521 Mercury Blvd.) every Saturday through Dec. 9 from 10 a.m.–noon. For more information call 615-406-3917 or visit thewellchurchonline.com. Dave Ramsey can be heard on WGNS from 1–4 p.m. daily.

Saturdays in November – Local History
The Rutherford County Historical Society has opened the Ransom School (717 N. Academy St.) to the public on Saturday mornings from 9 a.m.–noon. Stop by for coffee and conversation while learning about adventures experienced by those who lived in Murfreesboro in the past. Bring your treasured family photos and historical treasures to share. For more information, visit rutherfordtnhistory.org.
Throughout November – Lions Club Annual Pecan Sale
The Murfreesboro Night Lions Club presents its annual pecan sale throughout November. All proceeds benefit the sight-impaired in the Murfreesboro community offering glasses, surgeries, eye treatments and other sight programs. Twelve-ounce bags of pecans (halves or pieces) are $10 and specialty pecans in colorful gift bags are $10. To order, contact (615) 896-1007, (615) 598-5238 or magnoliatwo@att.net.