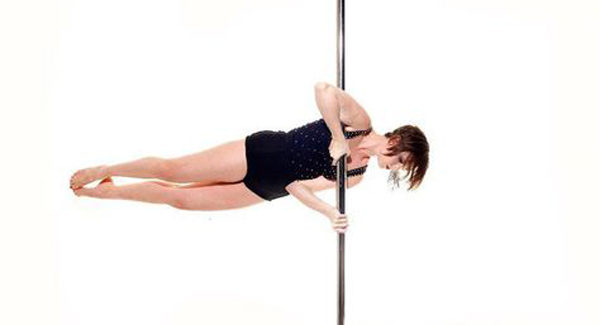 "Winter is coming" and the Train Daddy is back, bringing sports news, life lessons and politically incorrect talk to you, the loyal readers of Middle Tennessee. As the leaves change and the cold creeps in, we all should be thankful for something! I can already state two things you probably have to be thankful for: first, you're alive, and second, you live in America, two pretty awesome things to thank God for this Thanksgiving. My original motto when I first started writing for the Pulse so many years ago was to live life following the 5 F's: "Faith, Family, Football, Food and Friends." It was, and remains, a recipe for a successful, happy life.
The last few months had me pondering one of the F's: "football"! I could be the last person on the planet saying this, and that would be okay, but shut up and stand up! We have players in their 20s, players that are millionaires, using the national anthem as a staging ground for—what?—to bring awareness or create division? Okay, enough, it's tiring talking about the anthem protest. Be sure to check out next month's issue, nothing divisive. I promise you a beautiful Christmas edition next issue. I will stay clear of insensitive jokes and making fun of social justice warriors. Thanksgiving and Christmas truly are a time to set all this controversy aside and love your neighbor. I guess once 2018 gets underway then we can go back to disagreeing again.
Last issue I discussed dwindling NFL ratings, the Tennessee Titans, the race divide in American sports, rolling around in pumpkin patches with your lovely lady, and a biased ESPN network. I also begged UT to please fire Butch Jones!
Let's get into this article, and discuss something that has to do with sports, shall we? How about pole dancing? That's right, the art of sliding down a pole is now officially a sport. Yippee! As of this October, The Global Association of International Sports Federation has given pole dancing an observer status, the first step in making pole dancing legitimate in the sports world and one step closer to being an Olympic event.
Other newly recognized sports receiving observer status are arm wrestling, dodgeball, foosball and match poker. The pole dance may soon be making its way to your television set, thanks to the Global Association. Many advocates pushing for this have made it clear they want to make pole dancing socially acceptable and help erase the stereotypes surrounding the pole. This isn't something just for women willing to get naked for money anymore! Supporters claim this sport is for women, men—even children. It takes real strength, coordination and years of practice to become great. They want viewers to respect the chiseled athletes who artistically and gracefully dance the pole in the name of competition. Competitive pole dancing is already very popular in Israel. That's right, the Holy Land loves it. It's gaining legitimacy slowly around the world and advocates claim pole dancing competitions are as family-friendly as any sporting event and just as well regulated. Watch the YouTube clip of Jess Norris. It is impressive.
I say go for it, pole dancing. I can think of dumber events considered sports. I am a single man speaking honestly here: I love beautiful women and I love sports; mix them together and bada-bing-bada-boom! I love watching women's Olympic beach volleyball—those toned, impressive athletes. If you think that is sexist, you're ridiculous! I have much more respect for a woman's ability as a dominant athlete than I do her looks. That's fact! Beauty can captivate all of us, but greatness in one's ability and skill far outweighs good looks.
What about those other events: arm wrestling, dodgeball, foosball and match poker? The idea of arm wrestling in the Olympics doesn't excite me. It's actually quite boring, filled with a lot of grunting and straining. Seriously, match poker. That's pushing it. I love poker but is it considered a sport? I imagine dodgeball would be dominated by Asian countries, and that's a compliment. Don't go comparing me to Yuli Gurriel, who recently caused controversy after mocking an Asian player in the World Series. To be good at dodgeball you need to be quick and agile, like Bruce Lee or Jackie Chan. Both of those men would have been phenomenal dodgeball players. We had a Pulse dodgeball team years ago that competed in the annual YMCA tournament, and we were awful. A bunch of heavyweights trying to dodge balls . . . we were defeated quickly!
I have to talk about Bruce Maxwell, the MLB catcher. He already had my attention, and then, recently, he gets arrested on aggravated assault charges with a deadly weapon. Juicy!
So, short story, Maxwell is the only Major League Baseball player to kneel during the anthem. Maxwell recently visited a restaurant with friends in his hometown in Alabama and days later states he was racially profiled and denied service. A server and manager both claim Maxwell is lying. The manager states one of Maxwell's friends had an invalid ID, and was denied alcohol. Reports claim Maxwell said, "Do you know who I am?" Later, the server claimed he had no clue, and doesn't follow baseball. All reports pointed towards Maxwell lying, a serious accusation that could destroy that restaurant and employee's reputation. Then, just recently they were given a present: Maxwell pulled a pistol on a female food delivery driver, after which police came and arrested an intoxicated Maxwell, who was yelling anti-police sentiments while being detained. Sounds like justice! The story reeked of lies, and Maxwell's credibility is now destroyed after attacking not one, but two random food industry employees. That's real discrimination.
Let's wrap this up with something patriotic, and stick with baseball. Former President George H.W. Bush and son, former President George W. Bush, attended the awesome Game 5 of the World Series in Houston. The younger Bush threw out the first pitch and then afterward handed his 93-year-old father a microphone so he could shout "play ball!" This isn't the first time the younger Bush has thrown out a first pitch during the World Series. He memorably did so in Game 3 of the 2001 World Series in New York, weeks after the 9/11 attacks. This recent pitch comes after several women have accused the elder Bush of inappropriately touching them. The 93-year-old former president has been wheelchair-bound for five years, but one woman stated that she met the elder Bush and took a photo with him. He asked her, "You wanna know my favorite magician?" She replied "yes," and Bush grabbed her buttocks after answering with "David Cop-a-Feel." The former Presidents did apologize. Is it inappropriate, or simply the folly of an old and confused man?
Anyway, that's it, the Train's out the station. Thanks to all you loyal readers. Choo-choo!