Throughout December – Christmas Tree Sale
Throughout December, Boy Scout Troop 197 is selling live Frasier Fir Christmas Trees at Fellowship UMC (2511 New Salem Hwy.) and Haynes True Value Hardware (1807 Memorial Blvd.). For more information, contact 615-207-4948 or trees@bsatroop197.com, or visit bsatroop197.com/trees.
Dec. 6 – Christmas Charity Social
Join Endure Athletics for a wonderful evening to enrich the lives of homeless children and youth across the community throughout the Christmas season and the entire year on Wednesday, Dec. 6, from 6–9 p.m., at Oaklands Mansion (900 N Maney Ave.). For more information, find Endure Athletics on Eventbrite.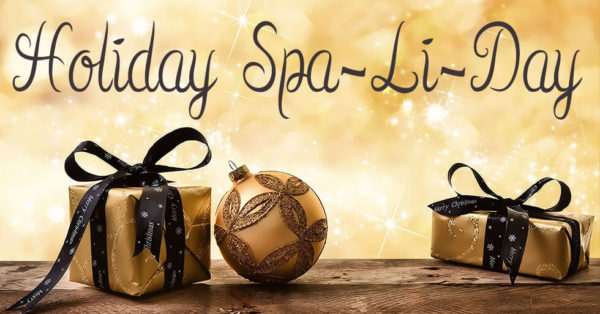 Dec. 7 – Spa-liday
The Nuture Nook Day Spa (624 N. Walnut St.) invites everyone to feel the "holiday spirit" with box gifts, sample products, mini-treatments, chair massages, great food, drink and music at a special Dec. 7 Spa-liday celebration. The spa offers lots of free giveaways every hour from 11 a.m.–6 p.m., special deals on services, and sneak peaks of new collections. For more information, visit nurturenook.com or call 615-896-7110.

Dec. 8 – Boro Art Crawl
Support the Boro Art Crawl at many businesses in the historic downtown Murfreesboro district Friday, Dec. 8, from 6–9 p.m. See the works of local artists and craftsmen. For more information, visit boroartcrawl.com.
Dec. 9 – 4-H Pancake Breakfast and Marketplace
Eat, shop and have a picture made with Santa at the 4-H Pancake Breakfast (8–11 a.m.) and Marketplace (8 a.m.–4 p.m.) Saturday, Dec. 9, at Lane Agri-Park (315 John Rice Blvd.). The marketplace will include many local vendors. For more information, contact bdavenp4@utk.edu or 615-898-7710, or visit rutherford.tennessee.edu.
Dec. 9 – Teen Safe Driving
The Rutherford County Sheriff's Office offers a free class for teenage drivers at the Patterson Community Center (521 Mercury Blvd.) on Saturday, Dec. 9, from 2–3 p.m. Deputy Melvin Cunningham, who created a new video—"What Teen Drivers Need to Do When Stopped by Police"—says the video and the class are extremely important for young area drivers. For more information, call 615-893-7439.
Dec. 9 – Senior Winter Dance
Enjoy the Winter Dance for ages 60-plus at the St. Clair Street Senior Center (325 St. Clair St.) Saturday, Dec. 9, from 6–9 p.m., with music by the Deb Bailes Trio. Admission is $5. For more information, call 615-848-2550.
Dec. 9 – Flying High Christmas Spectacular
Country music artist Curtis Braly has teamed up with the Smyrna/Rutherford County Airport Authority, Contour Aviation, Briley Media Group, Kevin Barbaro Productions and other organizations at the Smyrna/Rutherford Regional Airport (278 Doug Warpoole Rd., Smyrna) for a Saturday, Dec. 9, benefit beginning at 6 p.m. Enjoy exhibits, an appearance from Santa himself, a dinner and live concert from Braly and other special guests. All proceeds benefit Christmas 4 Kids, a nonprofit organization that has given the joy of Christmas to thousands of Middle Tennessee children that might not otherwise experience it. Each December, local businesses, volunteers, celebrities, recording artists and their bus drivers set aside two days; efforts come together when the buses pick up over 400 children and bring them to a Christmas Party held in their honor with a Nashville Trolley carrying Santa and Mrs. Claus following. The parade stretches nearly five miles and features more than 70 tour buses and ends at Super Walmart in Hendersonville. Each child is met by his or her own chaperone, and they're given $150 to buy anything they want. Plus, Christmas 4 Kids gives every child a new winter coat. For more information, visit curtisbraly.com/christmas4kids.

Dec. 9 – A Front Street Christmas
A collaboration between Carpe Artista and the Town of Smyrna Parks and Recreation Department feature two Christmas Markets on Saturday, Dec. 9. The Christmas Market kicks off at 2 p.m. and will be open through 8 p.m. This year features artisan vendors in the Carpe Artista Building (101 Front St.) and a direct sales market in the Assembly Hall Building (110 S. Front St.). Santa arrives at 5 p.m. Enjoy fire pits with s'mores and hot chocolate and cider. Horse drawn carriage rides will be available. For more information, find Christmas Market in the Depot District on Facebook or contact vendors@carpeartista.com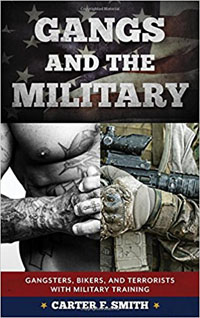 Dec. 9 – Carter Smith for Book Signing
Linebaugh Public Library hosts local author Carter Smith for a book signing on Saturday, Dec. 9, from 10 a.m.–1 p.m. as Smith signs and sells copies of his book, Gangs and the Military: Gangsters, Bikers and Terrorists with Military Training. Smith, a special agent for the Army Criminal Investigations Division, examines the roles played by members of street gangs, outlaw motorcycle gangs, and domestic extremists with military training and the crimes they committed in this detailed study. Smith has lived in the Middle Tennessee area since 1984. For more information, call 615-893-4131 or visit linebaugh.org.
Dec. 9 – Hotcakes and Holly
Santa and his elves make an entrance at the Rotary Club of Murfreesboro's 15th Annual Hotcakes and Holly fundraising breakfast Saturday, Dec. 9, at Middle Tennessee Christian School (100 E MTCS Rd.) from 7–10:30 a.m. Tickets can be purchased through Rotary Club of Murfreesboro members or at the door. Enjoy entertainment from Johnny B and the Balladeers, Middle Tennessee Christian School choir and Center for the Arts actors as well as delicious pancakes, sausage, cinnamon rolls and orange juice. Some of the organizations supported are Southeastern Young Adult Book Conference, Read to Succeed and Tennessee Environmental Council. The Rotary organization promotes world peace, fighting disease, saving mothers and children, supporting education and growing local economies. For more information, visit murfreesbororotary.com.

Dec. 9 and 10 – Bethlehem Marketplace
Southeast Baptist Church again hosts its annual Bethlehem Marketplace from 12–5 p.m. on Saturday and Sunday, Dec. 9 and 10. Bethlehem Marketplace is an indoor walk-through of the streets of Bethlehem the day after Jesus was born. This event has live actors and animals to help enhance visitors' experiences. The sawdust streets are navigable by most chariots (wheelchairs and strollers). This is Southeast's 36th year presenting the Bethlehem Marketplace, a Christmas tradition for the entire family. The event is free to attend and a gift to the community from the Southeast Baptist Church members. Southeast Baptist Church is located at 708 Minerva Dr. For more information, find Bethlehem Marketplace on Facebook.

Dec. 10 – Murfreesboro Christmas Parade
The Murfreesboro Christmas Parade begins at 2 p.m. on Sunday, Dec. 10, at the intersection of East Main Street and Middle Tennessee Boulevard and continues down East Main around the square, onto West Main and ending on Walnut Street. To enter the Murfreesboro Christmas Parade, contact WGNS Radio at 615-893-5373. This year's theme is "Peace on Earth."
Dec. 10 – Worldwide Candle Lighting
Compassionate Friends is a nonprofit, peer-led grief support group for parents who have lost a child of any age, held the third Sunday of every month at Calvary Baptist Church (431 Dejarnete Ln.). A Worldwide Candle Lighting is a time of music, poetry and candle lighting at St. Paul's Episcopal Church (315 E. Main St.) at 7 p.m. Sunday, Dec. 10, for anyone who has lost a loved one of any age (not just children). People are encouraged to bring a framed picture of their loved one if they like. For more information, contact 615-896-4343 or tcfmboro@gmail.com.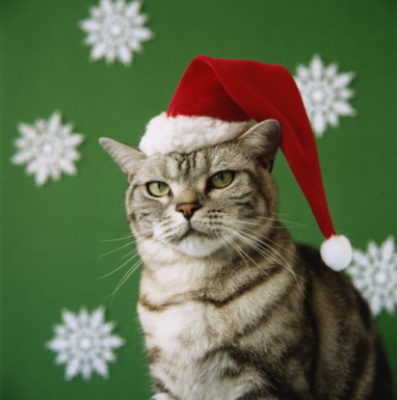 Dec. 11 – Paws and Claus
Paws and Claus offers photos with Santa at the Stones River Mall (dogs and cats only, and on leash) (1720 Old Fort Pkwy.) on Monday, Dec. 11, from 6–8 p.m. Bring a donation of pet food and receive a free print. For more information, visit stonesrivermall.com.
Dec. 11 – What Business Owners Should Know About the Law
Take this free two-hour opportunity to engage with business law attorneys on the questions that most affect small businesses, held at the Tennessee Small Business Development Center (3050 Medical Center Pkwy.) on Monday, Dec. 11, 5–7 p.m. Attorneys Mary Beth Hagan and Joshua A. Jenkins from Hagan Law Group present an interactive question and answer session on issues that frequently arise when starting or operating a business. For more information, contact kfox@tsbdc.org or 615-898-2745.
Dec. 11 and 12 – Sponsor a Special Kids Family for Christmas
Special Kids Therapy and Nursing Center seeks sponsors for its Cornelius Christmas program to provide Christmas gifts for families in need. Families caring for children with special needs often face financial burdens and have difficulty affording gifts for the Christmas tree. For the past 17 years, the Special Kids Family Resources Department has identified the families in need and matched them with a community sponsor while keeping everything confidential. Sponsors range from individuals, families, employee groups, and Sunday school classes. Gifts should be ready for pickup by Dec. 11. Those interested can sign up at specialkidstn.com/cornelius-form or by contacting 615-893-4892 or lbrown@specialkidstn.com.
Dec. 12 – Business After Hours
The Rutherford County Chamber of Commerce presents Business After Hours, an informal business networking event, on Tuesday, Dec. 12, from 5–7 p.m. at the Saint Thomas Health Physicians Building – New Salem (2723 New Salem Rd.). Bring plenty of business cards. Admission is $5 for Chamber members and $15 for future members. No registration is required. For more information, visit rutherfordchamber.org.
Dec. 12 – Women's Support Group
Woman to Woman Discipleship Ministries is a faith-based nonprofit fellowship that reaches out to women who feel hopeless, providing renewed hope through a Bible support group, speaking engagements, conferences and workshops, leadership courses, spiritual enrichment series and outreach activities (the second Tuesday of every month) 6:29–8 p.m. Tuesday, Dec. 12. For more information and the meeting location, call 615-278-8263.
Dec. 14 – Snack and Learn
BlueCross BlueShield of Tennessee hosts a series of Snack and Learn events at McFadden Community Center (211 Bridge Ave.) from 6–7 p.m. Thursday, Dec. 14, to help consumers understand Marketplace health insurance options (the second Thursday of every month). Marketplace advocates provide an overview of the Health Insurance Marketplace, enrollment periods and the process to enroll for insurance on healthcare.gov including eligibility for financial assistance and how to apply. Light refreshments are served. For more information, call 423-535-4358.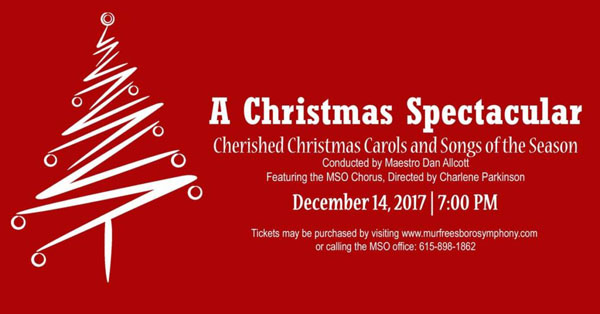 Dec. 14 – Murfreesboro Symphony Christmas Spectacular
The Murfreesboro Symphony Orchestra presents its Christmas Spectacular concert at 7 p.m. Thursday, Dec. 14, at First United Methodist Church. The performance includes stunning musical arrangements of cherished Christmas carols and songs of the season, a Middle Tennessee tradition. Kelly Corcoran conducts the MSO, which will be joined by the Murfreesboro Symphony Chorus, directed by Charlene Parkinson. First United Methodist Church is located at 265 W. Thompson Ln. For tickets and more information, visit murfreesborosymphony.com.
Dec. 15 – Alzheimer's Support Group
The Alzheimer's Association Support Group meets at the St. Clair Street Senior Center (325 St. Clair St.) Friday, Dec. 15 (the second Friday of every month) from 11 a.m.–noon. It provides emotional, educational and social support for family caregivers of those diagnosed with Alzheimer's or dementia. For more information, call 615-848-2550 ext. 2506 or visit murfreesborotn.gov/seniorcenter.
Dec. 15 – Alive Hospice Lunch and Learn
Join Alive Hospice (1629 Williams Dr.) for a Lunch and Learn on Friday, Dec. 15, (every 2nd Friday from 12–1 p.m.) with topics ranging from Alzheimer's and dementia, hospice 101, grief and anxiety, and pet therapy. Lunch and parking are provided. For more information, contact kking@alivehospice.org or 615-346-8418, or find Alive Hospice on Eventbrite.
Dec. 15 – When Mama Prays Auditions
Auditions for the gospel play When Mama Prays will be Friday, Dec. 15, at 6 p.m. at Freedom of Worship Outreach Church (6700 John Bragg Hwy.). Showtimes are Feb 23 and 24, 2018 at 7 p.m. nightly. For more information, contact cyandronyancy@gmail.com.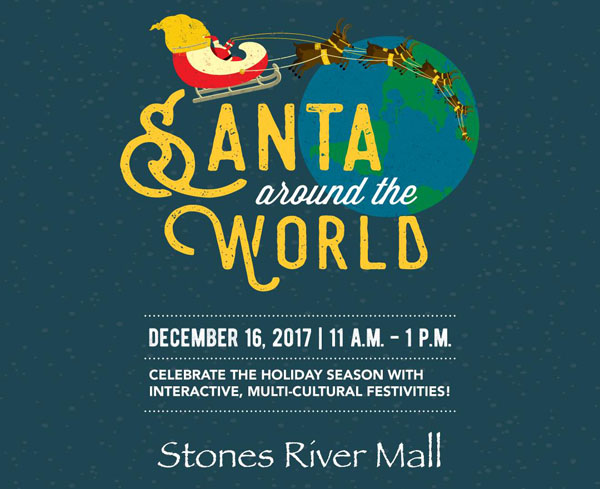 Dec. 16 – Santa Around the World
Join Santa Around the World at the Stones River Mall Saturday (1720 Old Fort Pkwy.), Dec. 16, from 11 a.m.–1 p.m. with a celebration of different cultures including activities, crafts and food samples from Cuba, Italy, India, South Korea and Poland. For more information, visit stonesrivermall.com.
Dec. 16 – Rutherford County Paranormal Investigations
The second free Paranormal Class at The Linebaugh Public Library Central Library (105 W. Vine St.), Saturday, Dec. 16, from 1–3 p.m., endeavors to prove the existence of ghosts and hauntings while assisting those coping with their unique paranormal experiences. The 18 available class spots are filling up fast. After the class, participate in an investigation. For more information, visit the Facebook page at Rutherford County Paranormal Investigations or email marandcin65@hotmail.com.

Dec. 16 – Wreaths Across America
Wreaths Across America lays wreaths at the Stones River National Battlefield (3501 Old Nashville Hwy.) from noon–2 p.m. on Saturday, Dec. 16, to remember the fallen, honor those serving and teach respect for those who serve in the military. For more information, call 615-267-3356.
Dec. 16 – Vietnam Veterans of America
Vietnam Veterans of America Chapter 1089 Rutherford holds its monthly meeting at 9 a.m. on the third Saturday of each month in room A at the Patterson Park Community Center (521 Mercury Blvd.). For more information, visit vva.org or call 248-909-1697.
Dec. 29 – Noon Year's Eve Party for Seniors
Enjoy the music of Larry Giles and the Cripple Creek Band at Noon Year's Eve Party at the Patterson Park Community Center (521 Mercury Blvd.) Friday, Dec. 29, from 10 a.m.–1:30 p.m. sponsored by Murfreesboro Parks and Recreation and Adoration Home Health and Hospice. Sign up by Dec. 28. For more information, call 615-848-2550.

Dec. 29 – Nightwatch
First Presbyterian Church of Murfreesboro hosts the annual Nightwatch event on Friday, Dec. 29, beginning at 6:30 p.m. Music City Swing will perform its energetic big band music at 8 p.m. The event offers attendees a chance to renew, and encourages the people of Murfreesboro to enter the new year with renewed hearts and minds full of inspiration to change their lives, and the community, in a positive way in 2018. First Presbyterian is located at 210 N. Spring St. in downtown Murfreesboro.

Dec. 30 – Countdown to Noon
The Discovery Center hosts a countdown to noon on Saturday, Dec. 30, from 10 a.m.–5 p.m. to ring in 2018 with a big pajama party. Participants can kick off 2018 with fun New Years activities like karaoke, a Wii dance party, a resolution wall, art and tinkering projects and the iconic balloon drop at noon. The Discover Center is located at 502 SE Broad St. For more information, visit explorethedc.org.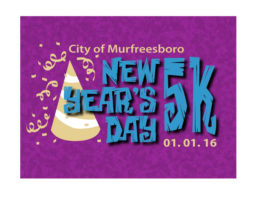 Jan. 1 – New Year's Day 5k
Start the New Year off right with the Murfreesboro's third annual New Year's Day 5k at Barfield Crescent Park on Monday, Jan. 1. The timed race begins at 11 a.m. All fitness levels are welcome. For more information, call 615-893-2141. Register for the City of Murfreesboro New Year's Day 5K at runsignup.com.
Tuesdays and Thursdays – Tai Chi
Learn Tai Chi for beginners at the St. Clair Street Senior Center (325 St. Clair Street) Tuesdays and Thursdays from 2–3:15 p.m. For more information, call 615-848-2550.
Saturdays – Local History
The Rutherford County Historical Society opens the Ransom School (717 N. Academy St.) to the public on Saturday mornings from 9 a.m.–noon. Stop by and visit the Rutherford County Historical Society for coffee and conversation each Saturday morning. Learn about adventures experienced by past locals. Bring your treasured family photos and historical treasures. For more information, visit rutherfordtnhistory.org.