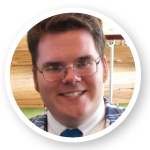 "Christmas Time is here!" That is almost hard to believe, but the year just keeps on trucking by and December is looking to be another great month of shows on The Justin Reed Show!
Dec. 7 – Episode 209: At 9 a.m., the show welcomes legendary singer/songwriter Margie Singleton. At the young age of 82, Margie recently released a new single and video for "Jesus is My Pusher." Starting her career in the late 1940s, Singleton had a career hit in 1964 with Country Music Hall of Famer Faron Young titled "Keeping Up With the Joneses." Since then, she has toured as a backup singer with the Jordanaires, and has had songs cut by Charley Pride, Tammy Wynette and Teresa Brewer. Singleton also released the first recording of "Harper Valley P.T.A." For more information, visit facebook.com/margiesingleton35.

Dec. 14 – Episode 210: At 7:30 a.m., the show welcomes a phone call from Christina Taylor. This Charlotte, North Carolina, native now resides in Nashville and is making a name for herself with current single "That Girl." She was recently selected as a CMT Discovery Artist and her video for "Don't Look Good in Your T-Shirt Anymore" currently airs on their playlist. For more information, visit christinataylormusic.com.

At 9 a.m., the show welcomes Jimmy Charles to play live. Named the Outstanding Young Tennessean of 2017, Charles has become the official spokesman for Zero Cancer. His music is described as "country, a lil' rock 'n' roll and whole lotta soul." For more information, visit jimmycharlesmusic.com.

Dec. 21 – Episode 211: Longtime favorite guest to the show, Erin McLendon, returns to make her 18th appearance co-hosting from 8–10 a.m. McLendon will spin some of her favorite Christmas music plus cuts from her new album Making It Up as We Go. At 9 a.m., she will help pick a winner for the 2017 Holiday Prize Pack Giveaway. Stay up to date on Erin at erinmclendon.com.
As a way of showing our thanks to great listeners, The Justin Reed Show will have its second annual Holiday Prize Pack Giveaway—over $200 worth of music and artist merchandise will be given away on Dec. 21. Find a complete listing of items in the giveaway and enter the contest at thejustinreedshow.com/win. Good luck!
Dec. 28 – Episode 212: Artists and lineup to be announced; see the full calendar at thejustinreedshow.com/calendar.
From the bottom of my heart, a thousand words of "thanks" for listening to the show and supporting great country music. The show would be nothing without the listeners. To find all the most up-to-date information, check thejustinreedshow.com, facebook.com/thejustinreedshow and @tjrs_wmts on Twitter. To see more about me, visit facebook.com/justinreedradio and @JustinDReed on Twitter. Don't forget to tune in Thursday mornings from 6–10 a.m. on 88.3 FM WMTS!
Until next year, Merry Christmas, Happy Holidays, Happy New Year and Peace, Love and Ernest Tubb,
Justin Reed