Nestled just off of I-24 on Church Street in Murfreesboro sits a small, aging Ramada Inn; many passers-through and even longtime residents of Murfreesboro often overlook the inn at the busy intersection.
Though on the first and third Saturday of each month in the meeting room, the small hotel comes alive with a convergence of sports memorabilia collectors.
Murfreesboro resident John McGill promotes a sports collectible trade show at the Ramada where fans and vendors have been able to look through a variety of baseball and other sports cards, books, pictures and signed memorabilia.
"I've been with the Ramada doing this for 30 years," McGill said. "[When we first started out], it was very successful. We had over three [conference] rooms full of stuff."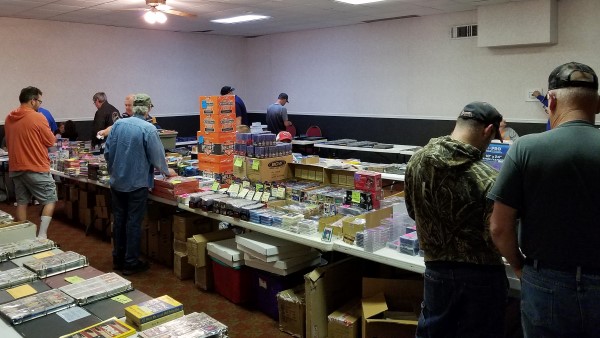 Although it's not quite as big as what it used to be, vendors still travel from the plateau and even from out of state to showcase their inventory.
"Mostly everyone is from the mid-state," McGill said. "We have people that come from Glasgow, Kentucky, and Sparta, Tennessee, as well."
Marvin Hargrove, also of Murfreesboro, is one of the most established vendors at the show.
"I've been here doing this since 1989," Hargrove said. "Most of my sales come from vintage items, although I have autographed cards and jerseys too."
After retiring, Hargrove was looking for something to do as a hobby and business picked up for him.
"It's great to do part-time. I started out with a $500 inventory and now have over $50,000 worth of inventory," Hargrove said. "It's something I really enjoy to do because I get to meet a lot of people."
Just last year, Hargrove sold a "medium-grade" Pete Rose rookie card.
"I got $600 for it," Hargrove said.
Lots of items at the event go for cheap, however. Each table set up at the event exhibits cards priced for as little as 10 cents.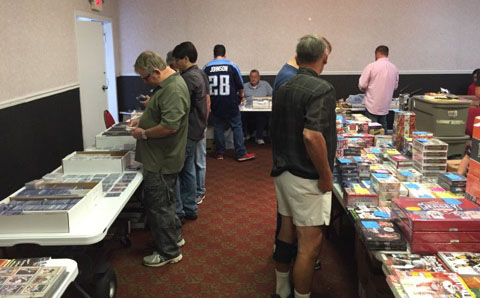 There were also many books that ranged anywhere from $2 to $20 and old reprints of cards from previous eras that went for as cheap as 25 cents.
Need a reason to break out the old piggy bank? Head to the Ramada Inn, 1855 S. Church St., for the next card and collectible show. The event runs from 7:30 a.m. to 1 p.m. on Saturdays, Dec. 16, Jan. 6, Jan. 20 and the first and third Saturdays of each following month. Admission is free. For more information, contact McGill at 615-893-1140.