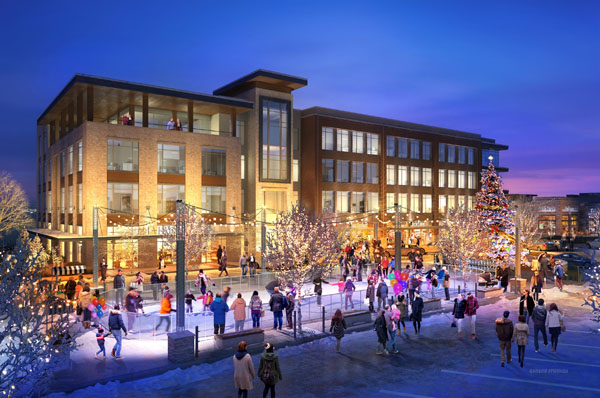 Winter is Coming . . . to Fountains at The Gateway
The weather outside might not be frightful, but the new outdoor ice skating rink at Fountains at Gateway is certainly delightful.
The new rink is the first of its kind in Murfreesboro and will be the site of Winterfest, a series of all-ages events such as themed skate nights, movie nights on the rink, Christmas caroling and pictures with Santa.
The Tennessee Valley Winds Brass Quintet will perform at 2 p.m. on Saturday, Dec. 16.
Lights and holiday decorations will adorn the central plaza to create a magical experience during the holiday season.
Winterfest continues through Jan. 5. For more information, ice times and details on other special events, visit fountainswinterfest.com.
___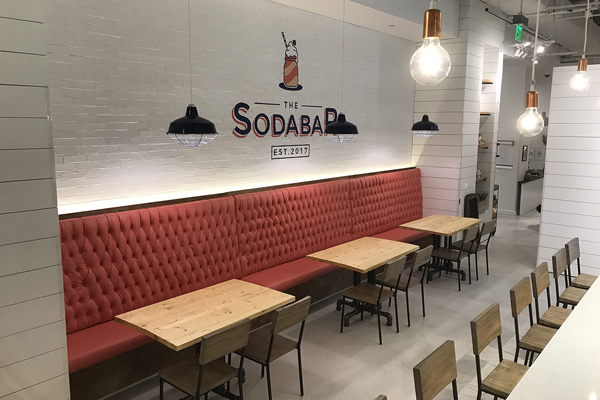 Fountains at the Gateway also recently saw the grand opening of a new dessert shop, The Soda Bar.
The Soda Bar serves 16 flavors of specialty ice creams and 12 craft sodas on tap–which can be paired with ice cream to create delectable floats—as well as Hawaiian shaved ice and signature takeout treats such as edible cookie dough. During the colder months, The Soda Bar will also serve a variety of hot chocolate drinks, coffees and mochachinos.
The signature concepts were created by Hearthstone Properties. Consultants Karen Ford and Danielle Worrell, previous owners of Goodness Gracious at Readyville Mill and The Front Porch Café, worked with Hearthstone to hone the concept and establish operations for The Soda Bar.
___
Fountains at The Gateway has also added Homegrown Marketplace, which offers a wide range of home decor as well as stationery, gift and specialty food items. Many of the products are produced by Tennessee artisans. Customers who discovered the store before its official opening frequently described it as a "mini Magnolia," a nod to the popular Waco, Texas-based home store.
The store also offers Southern Sunday Coffee, a new local coffee provider. This marks the first retail location for Southern Sunday Coffee, which also offers delivery in the Murfreesboro area. For more information, visit facebook.com/southernsundaycoffee.
___
New Eats
Dog Haus, which is going into the old Sal Y Limon restaurant on Broad Street, has set an early December opening.
A California-based concept, Dog Haus is a craft casual hot dog concept known for its gourmet takes on hot dogs, sausages and burgers; premium shakes and soft-serve ice cream; and beer program that spotlights local brews.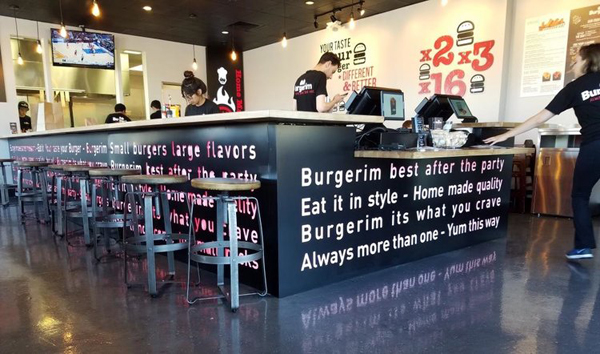 If you're into hamburgers, you will soon have a new hot spot at Burgerim.
Tentatively set to open in December or January, Burgerim is being built at 2306 Medical Center Pkwy., next to Volunteer State Bank.
Burgerim differentiates itself from the other burger joints in town by letting diners design their own burgers. With three buns, six sauces, 11 patties and nine toppings, there are hundreds of potential combinations and flavor profiles for the eatery's miniature burgers.
Medical Center Parkway will also gain a new pizza place when BoomBozz Craft Pizza & Taphouse opens in 2018.
The new construction near Chicken Salad Chick is set to open at the end of October or early November 2018. The Louisville-based concept is a family-friendly sports venue with 20 televisions and great sports events.
If Asian food is more your cup of tea, you may have to travel for Koji Express Japanese Grill.
The Memorial Boulevard location closed in November for renovations, but if you miss the stir fry, you can satisfy your Koji craving at its other Murfreesboro location, at 3284 Franklin Rd.
North Murfreesboro isn't going to be left without its Asian fix; Xiao's Hibachi & Sushi has held its soft opening and has set a ribbon cutting for Dec. 14. Keep an eye on its Facebook page for an opening date, and for more information on giveaways in celebration of Xiao's opening. Eat at Xiao's anytime in December, and enter drawings to win an iPhone X, Xbox One, Xiao's restaurant credit and more.
Xiao's is located in the multi-tenant development with Sprouts Farmers Market at 149 Wendelwood Dr. in Murfreesboro.
___
'Tis the Season
General Mills and Pillsbury have partnered with Rutherford County Area Habitat for Humanity to help rebuild a home severely damaged by a fire earlier this year in Murfreesboro.
The partnership enabled Rutherford County Area Habitat for Humanity to provide a fully renovated kitchen, filled with baking equipment, to the family just in time for the holiday season.
The partnership with Rutherford County Area Habitat for Humanity comes as an extension of the Pillsbury Made at Home campaign, which focuses on bringing families together to create memories at home through baking.
Pillsbury's donation provided funding for a completely renovated kitchen, including appliances, cabinets and countertops.
___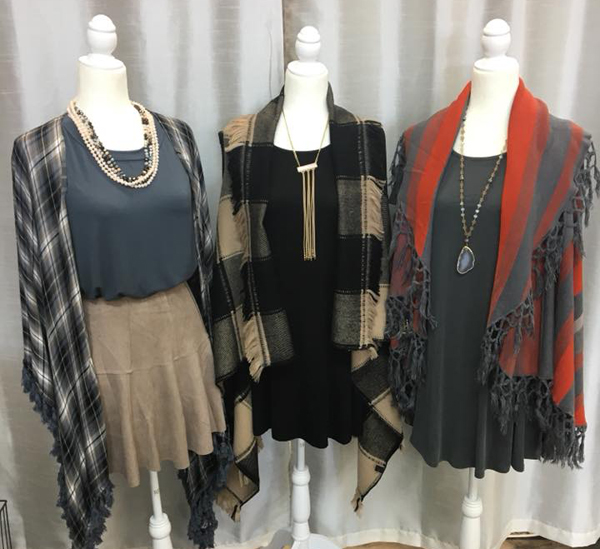 A new fashion boutique for everyday women's clothing and accessories opened at the end of November at 2705 Old Fort Pkwy., suite E, in Murfreesboro.
Called Hello Beautiful and owned by Molly Brown, the shop also offers a glam bar for special-event hair and makeup.
Local artists produce some of Hello Beautiful's jewelry pieces, Brown said, and the store also offers custom "Hello Beautiful" and "The Boro" T-shirts.
___
To help you get into beautiful shape, Orangetheory Fitness is opening a new Murfreesboro location.
The new Orangetheory Fitness Murfreesboro studio is the second studio for area franchise owners Meghan and Scott Littlejohn, who also own the Orangetheory Fitness Franklin location.
The heart-rate-monitored, high-intensity Orangetheory workout is scientifically designed to keep heart rates in a target zone that spikes metabolism and increases energy, allowing clients to continue burning calories for 36 hours following the workout.
The new Orangetheory Fitness Murfreesboro will be located at The Avenue at 2615 Medical Center Parkway, Suite 1730, in Murfreesboro.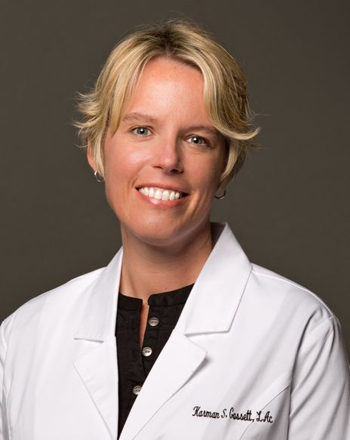 ___
If you should overdo it while working out, Karman Gossett, owner of Karman Gossett Acupuncture, can help.
Gossett was recently named to the Tennessee Advisory Committee for Acupuncture by Gov. Bill Haslam.
"By serving on our state boards and commissions, these Tennesseans are helping us provide responsive, effective and efficient service to their fellow citizens," Haslam said of the appointment. "I am grateful for their service and know they will well represent the people of Tennessee."
___
Middle Tennessee HVAC and plumbing company Roscoe Brown recently announced an acquisition of Ring Plumbing.
The acquisition increases the service technicians available to serve Ring customers and enables advantages of an expanded menu of services and products, such as heating and air, air quality, insulation, water quality and more.
"It was a no-brainer for us to become part of Roscoe Brown," explained Bart Ring, president of Ring Plumbing. He said the Roscoe Brown company has a great reputation and that he is excited to now be part of that team.
Ring Plumbing officially became a branch office of Roscoe Brown, Inc. on Oct. 1, 2017. Former Ring customers can now call 1-888-MYROSCOE for service.
___
Facelifts
Strike & Spare on Broad Street has been remodeled.
The 60-year-old bowling alley was reconfigured around its 36 lanes. New couches, coffee tables and flooring was installed. General Manager Phillip Cox also recently touted the updated scoring equipment and new arcade.
"It was time we put some love into this one," he said.
Murfreesboro's Aldi has also reopened after a major renovation.
Located on Robert Rose Drive, the grocery store has reportedly nearly doubled in size. It now sports larger dairy and bakery sections, along with more shelf space and larger food cases. Other changes include natural lighting through the facility's ceilings, the use of recycled materials and energy-saving refrigeration.
___
Closings Corner
JeweLL Fashion Obsession has closed to business, as has Gigi's Cupcakes.
Lacey Lichtenwalter opened JeweLL in 2016 in Stones River Mall. The fashion boutique's Mt. Juliet location is still open.
According to a handwritten sign on the door at Gigi's, the cupcake store on North Thompson Lane has closed for good.
"To our loyal patrons, we seriously regret that we had to close the business permanently. We have appreciated your patronage over the years," the sign stated. "This was a difficult business decision to make. Take care and have a Merry Christmas."