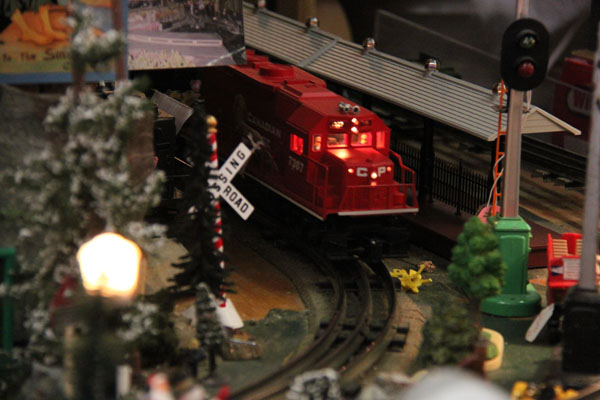 Opening in May of 1986, Thor's Furniture Store in Murfreesboro is a local gem that is perfect for antique lovers and train enthusiasts. Selling locally made rocking chairs, bookcases and more, as well as an extensive collection of model train sets, this is a one-stop shop for the holidays.
Inside of this little shop, guests find themselves surrounded by the sounds of little engines running as the different trains travel around and around on their tracks. You can purchase everything you could need for your own miniature train station including trees and foliage, different cars, people and buildings to make your set unique.
The array of furniture made in Middle Tennessee includes bookcases, nightstands, rocking chairs of all sizes and doll beds. You won't find anything else like this shop around, which is why you should make a point to visit and talk with owner Thor Rankin, who can tell you about anything you'd ever want to know about trains, furniture and Elvis Presley.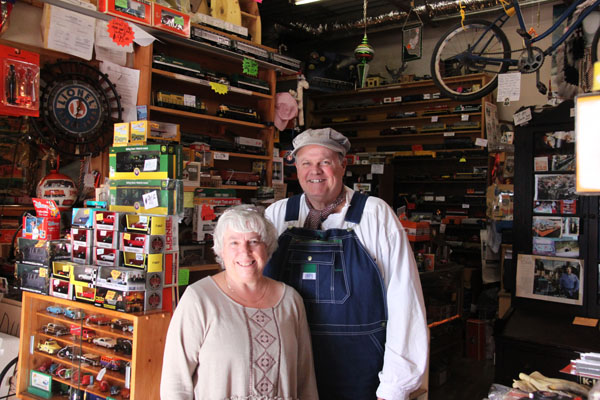 Murfreesboro Pulse: Where does the furniture come from?
Thor Rankin: All of our furniture is Middle Tennessee-made; most of our furniture comes from Murfreesboro, Tullahoma and Nashville.
How did you decide you wanted to start your own business?
I am a third-generation Tennessee merchant. My father and grandfather owned a clothing store and a sporting goods store in downtown Clarksville. All the old-time train stores are gone. Lionel has been in business since 1906. We sell the pre-war trains from the 1920s and 1930s, and then we sell a lot of postwar trains from the 1950s. So, we are like a real train store, not a chain store. This is like a piece of Americana. It's a part of history that's leaving us.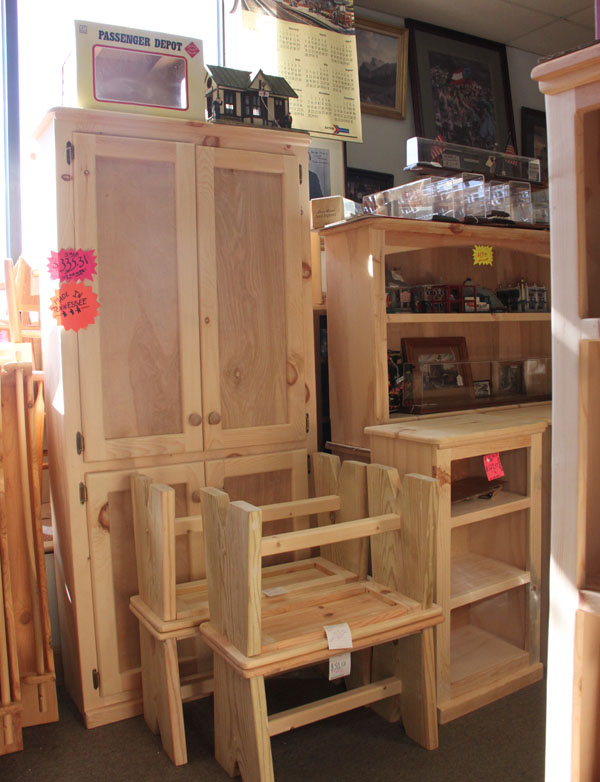 When you opened, did you see a need for something like this in the community or were you just hoping to find people with a genuine interest in them like you?
When I was 12, I worked in an auction barn. I worked with them all through high school and got my auctioneer license under them. That taught me the furniture and antique market. Then to do a retail business to buy and sell, you had to do the new product; that's how I started. I became a Lionel dealer in 1994.
How do you become a Lionel dealer?
You have to have a train layout, a business license, a storefront where you are open every day, a picture of your display, a picture of your layout.
Is there a specific layout that has to be done with the trains?
No, you just have to demonstrate the product.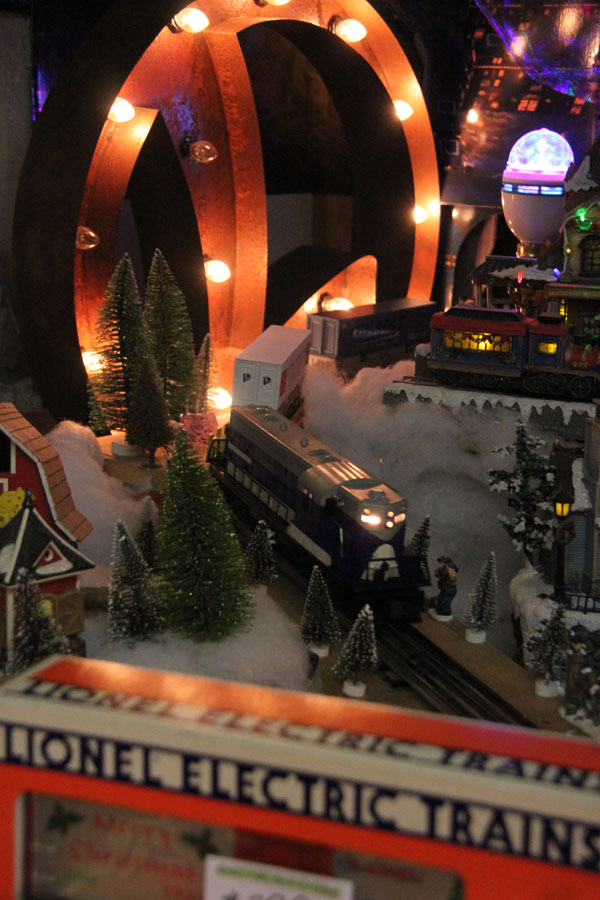 How do you go about picking out the trains you want to bring in?
We want to have a starter set for under $200. A good price point is about $125–$160. The number one seller is the Pennsylvania Keystone Steam. So, you want your starter sets that are affordable.
Why do you think it's the best seller?
Price. We get a lot of people who don't want to spend three or four hundred dollars to start off a child and see how they do.
When you buy a set what all comes with it?
It comes with a transformer that plugs into the wall and into the side of the track. It has an engine, gondola boxcar and caboose. You get a four-pack of track and make the oval shape. You can get over a year's use out of those little engines.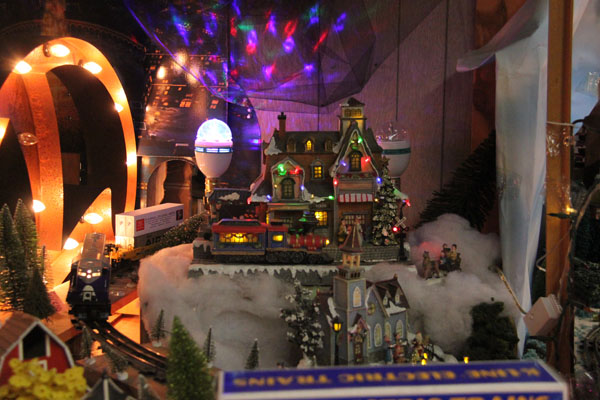 Do you have any plans to expand or anything in the future?
If you do anything you want to go smaller. Going bigger would cost more money which would be less money in your pocket. Any place that pays the rent, lights and phone does pretty good business—that's something my father taught me.
What's the furthest someone has traveled to come here and see you?
We get a lot of people from all over. We've had people from Japan, Germany, Chile and Korea. A lot of these people will come through here visiting Nashville or MTSU. I advertise in Classic Toy Trains—that's a magazine that goes around the world–and, of course, in the Pulse. You got to advertise.
How do you do in sales this time of year?
Good, real good. [With] our products—the trains and this furniture—we don't have any competition. The rockers we sell year-round; they are one of the best-selling products we have.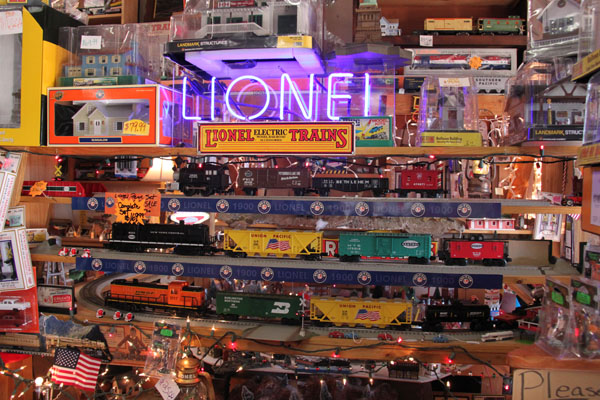 Some see this particular hobby as something that is "dying out." What do you have to say about that?
Everyone thinks it takes a lot of money and it actually doesn't. We get a lot of mechanical engineers, electrical engineers, electricians, truck drivers. They love this hobby. [The model train sets] teach their children what they know.
"So, come on down to Thor's and ride the rails!"
___
Thor's Furniture
416 Medical Center Pkwy., Suite F, Murfreesboro
Monday–Saturday: 9:30 a.m.–5 p.m.; Sunday: 1–4 p.m.
615-895-6918