There's no shortage of live music in the Middle Tennessee area any time of year, and New Year's Eve is no exception. That's why the Pulse has once again compiled some of the night's best shows in Murfreesboro and Nashville.
If you don't want to stay home and watch the Times Square Ball Drop this year, consider sticking around Murfreesboro or visiting Nashville for one of the show's below. From tribute bands that span the decades to country front runners and rock staples, New Year's Eve is shaping up to be another evening of unforgettable music.
Mixtape '80s Tribute Band
Where: Nobody's Grille (2227 Old Fort Pkwy., Murfreesboro)
When: Dec. 31, beginning at 9 p.m.
As a new year approaches, sometimes nostalgia is the best way to cope with the passing of time. And while we can't turn back the clock, the annual New Year's Eve party at Nobody's Grille might be the closest thing we have to a time warp. So break out those leg warmers and prepare to rock out to your favorite hair-metal anthems as '80s tribute band Mixtape blasts through hits by Van Halen, Journey, Bon Jovi, Bryan Adams and others. Be sure to grab a complimentary top hat or tiara and stick around for the midnight champagne toast.
Statesboro Revival
Where: Radio Cafe (4150 Gallatin Pike, Nashville)
When: Dec. 31, beginning at 9 p.m.
The Allman Brothers tribute band Statesboro Revival, with some members hailing from Murfreesboro, will bring to life hits like "Ramblin' Man," "Midnight Rider" and other songs performed at the Allman Brothers' legendary 1973 New Year's Eve show at San Francisco's Cow Palace. Special guests Allen Thompson, Jack Silverman (Stolen Faces), Conor Kelly (Waker) and Andrew White will join the band at Radio Cafe, a live music venue just northeast of downtown Nashville.
Jack Daniel's Music City Midnight: New Year's Eve in Nashville
Where: Bicentennial Capitol Mall State Park (600 James Robertson Pkwy., Nashville)
When: Dec. 31, site opens at 4 p.m., music begins at 6:15 p.m.
Nashville's annual New Year's Eve celebration at Bicentennial Capitol Mall State Park is the place to be if you want to ring in the New Year with thousands of country and classic-rock fans. The show, which is free to the public, will feature performances by Keith Urban, Maren Morris, Cheap Trick ("Surrender," "I Want You To Want Me"), Carly Pearce, Jonny P and the Fisk Jubilee Singers. The site opens at 4 p.m., and the raising of the Music Note will take place at 6:15 p.m. with the concert to follow. Later on, countdown to midnight as fireworks light up the sky by the State Capitol building.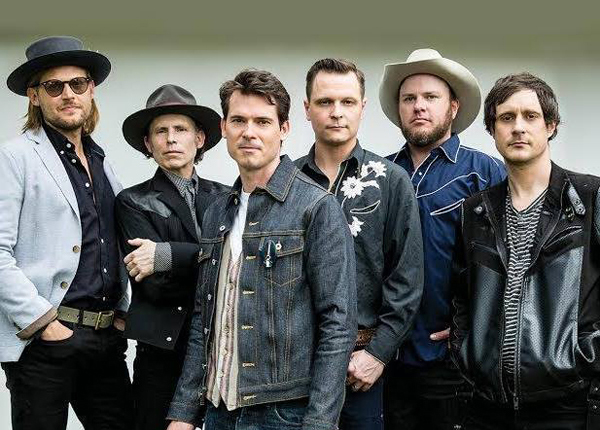 Old Crow Medicine Show with Joshua Hedley
Where: Ryman Auditorium
When: Dec. 30 at 10 p.m., Dec. 31 at 9 p.m.
American roots group Old Crow Medicine Show have performed at the Ryman Auditorium every New Year's Eve since 2009; this time they have added a special show slated for the night before. Catch the group performing Bob Dylan's 1966 classic Blonde on Blonde in its entirety Dec. 30 or see them play "hits old and new" on New Year's Eve proper.
Jimmy Buffett and the Coral Reefer Band
Where: Bridgestone Arena
When: Dec. 31, beginning at 9 p.m.
You can always count on Bridgestone Arena to host a big name on New Year's Eve, but the venue is going for a much different, and perhaps more tropical, vibe this year with Jimmy Buffett (Widespread Panic and Bassnectar have packed out the arena in recent years). Buffett, who began his musical career in Nashville during the late 1960s, is joined by his backing group, the Coral Reefer Band. The show also features openers Huey Lewis and the News ("The Power of Love," "Hip to be Square"). If you can't make it to Buffett's Bridgestone gig, Margaritaville on Broadway, named after his hit of the same title, might be the next best thing.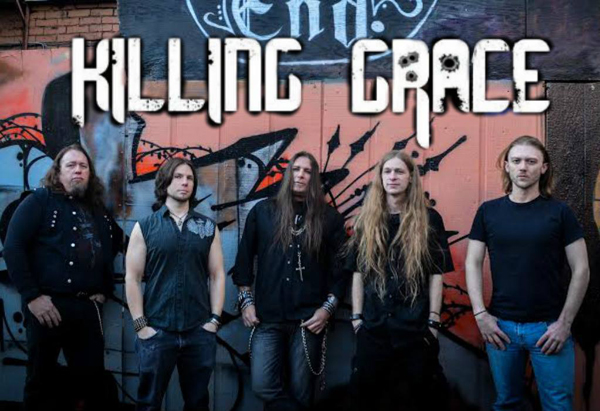 Killing Grace, Eye on the Sky, Warclown and Of Serpents
Where: The Boro Bar and Grill (1211 Greenland Dr., Murfreesboro)
When: Dec. 31, beginning at 8 p.m.
If you're looking for local music with a little edge, look no further than The Boro Bar and Grill. Local rock outfit Killing Grace tops the evening's bill along with special guests Eye on the Sky (sludge/stoner metal), Of Serpents (deathcore) and Knoxville's Warclown (prog/metal). To add to the occasion, Of Serpents will celebrate the release of the its new EP, Mortuary Sessions. The show's $10 cover includes party favors, noisemakers and a midnight toast.
Check out a few more local listings below:
Junkbox
Where: The Wheel Lounge (534 SE Broad St., Murfreesboro)
When: Dec. 31, beginning at 9 p.m.
Jack Finley Band
Where: Hank's Honky Tonk (2341 Memorial Blvd., Murfreesboro)
When: Dec. 31, beginning at 9 p.m.
Skylar Gregg
Where: Mayday Brewery (521 Old Salem Rd., Murfreesboro)
When: Dec. 31, beginning at 7 p.m.
New Year's Eve at the DoubleTree, music by MidSouth Mobile DJ
Where: 1850 Old Fort Pkwy, Murfreesboro
When: Dec. 31, overnight
Papadosio
Where: Marathon Music Works (1402 Clinton St., Nashville)
When: Dec. 31, beginning at 9 p.m.