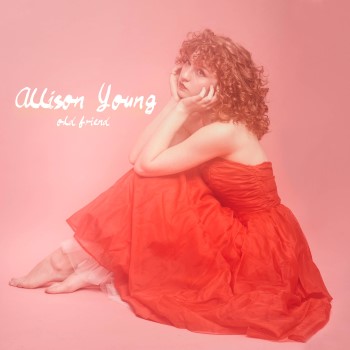 With only a couple singles under her belt, Murfreesboro singer-songwriter Allison Young recently released her debut project, Old Friend, a six-song EP (bonus track included) that reflects on her teen years leading up to adulthood. After relocating to the the area to attend Middle Tennessee State University, Young says she discovered the right people and equipment to bring her music into proper light.
In addition to songwriting, Young plays ukulele, guitar, piano, melodica and percussion. Due to the jovial nature of these instruments, along with her sun-drenched lyrics about love and the comfort and ease of childhood, Young's music tends to seamlessly release positivity in the same vein as indie-folk artists Ingrid Michaelson and Priscilla Ahn.
Produced by Jay Inman, Old Friend begins with "Just Let Go," a cheerful song about living adventurously, whether it be by a cabin in the woods or at the seashore. The EP continues with the title track, a song about how memories come rushing back after seeing or speaking with someone from the past. Hey, how's your mom? Is she still humming that old country song? she wonders. The ukulele-backed love song "Would You" is followed up with "Soup Cans and a String," an acoustic ballad about childhood and finding joy in the most simple of things, such as the ease of forming friendships and jumping on beds.
I miss the days when I could dress up like a princess and walk right into town
Those little plastic shoes and a wand that I would lose
Jewels missing from my crown
The EP comes to an end with her dreamy cover of "Apple Blossom Time," a song originally penned in the '20s and made popular by the Andrews Sisters in 1957. She's joined on the track by guitarist Melanie Faye, another artist to keep your eyes on this year.
The album's bonus track, "Our Story," is lifted up by the presence of Young's melodica and ukulele, as well as the swelling melody of piano and upright bass provided by Gregg Perry.
See Young perform at Media Rerun on Feb. 23 with Chloe Kimes and Nordista Freeze. Old Friend is available on Bandcamp, Spotify, Apple Music, Amazon and iTunes. Find more information at Allison Young Music on Facebook.