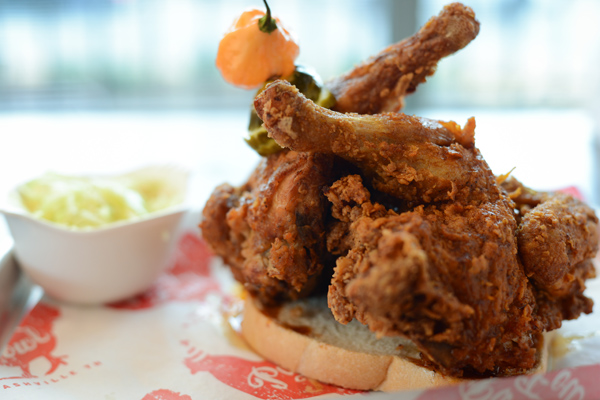 Party Fowl softly landed in Murfreesboro the day after Christmas.
Marking the second location for the Nashville-based poultry shop, the restaurant at 127 SE Broad St.—the building that previously housed Brew U, Fairways, Coach's Grill, Puerto Vallerta and other establishments—opened for real on New Year's Day.
Party Fowl specializes in Nashville Hot Chicken, beer and sports. Dishes include nachos, Cuban sandwiches, po' boys, and all forms of hot chicken from tenders to salads.
___
As a fan of local Chef Alex Belew, it was with great excitement that I read his Dec. 26 Facebook post announcing Dallas and Jane, his new restaurant.
"With much joy, humility, anxiety and excitement, I welcome you all to Dallas and Jane," he said.
All I can say is: finally.
After 20 years of dreaming and scheming, Belew will bring his champagne menu on a beer drinker's budget to north Murfreesboro.
Belew said he signed a lease for 352 W. Northfield Blvd., the former location of The Hoof (which I was sad to see close recently). Belew plans to move his catering operation from The Grove at Williamson Place into the new space over the first week of the year.
"We will open for breakfast and lunch in May of 2018. In the meantime, we will be open for private events, pop-up dinners, catering, chef series dinners and so much more," Belew said.
___
In mid-December it got a whole lot easier to find craft beers in Smyrna.
The Casual Pint opened its doors at 427 Sam Ridley Pkwy. in the multi-tenant commercial development anchored by Kroger.
A franchise of the Knoxville-based craft beer market, the Smyrna location offers 32 beers on tap with 19 dedicated to Tennessee breweries. Another 270 beers are available for purchase in the market.
___
More New Places to Eat
After a false re-opening, Shoney's on South Church opened with a new look and new menu.
The dining room was completely remodeled. And while some of Shoney's favorites remain on the menu, the restaurant has added some upscale items to the menu, including grilled chicken with cucumber and cranberry relish, lemon pepper chicken, shrimp and grits and some brand-new desserts.
This isn't your grandmother's Shoney's.
Another popular chain, Dunkin' Donuts, has opened a location on Medical Center Parkway. The new doughnut and coffee shop is located in front of Embassy Suites.
What was once a BP gas station will soon be a Twice Daily Shell station with a White Bison Coffee shop.
I've watched as the old BP on the corner of Old Fort Parkway and John Rice Boulevard has been torn down and another building rebuilt.
One day I thought to myself, "Now, why does a gas station need a drive-thru window?"
Well, it needs one when it is also a coffee shop. Learn more at whitebisontn.com.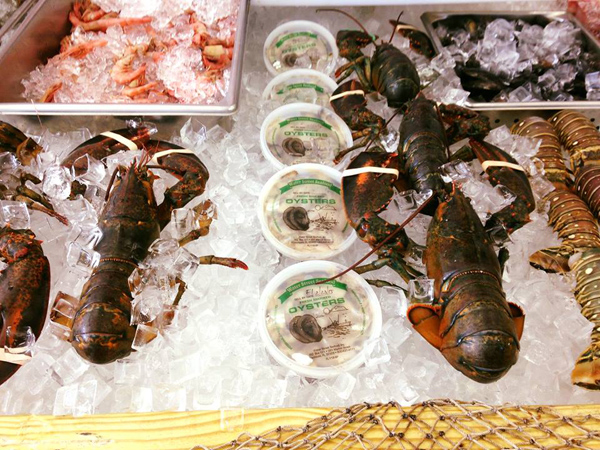 Meanwhile, Bubba Gandy Seafood Market, a Florida-based company with Tennessee locations already in Columbia and Jackson, announced in a Facebook post it intends to open its Murfreesboro location by the end of February.
The seafood market will offer fresh Gulf fish, shrimp, crabs, scallops, oysters, crawfish, homemade Cajun foods and more to the 'Boro; Bubba Gandy plans to announce the location soon.
Out in the Barfield area, a new strip mall has opened up on South Church Street that is home to Seoul Pepper Korean restaurant, Papa John's Pizza, French Twist and Oscar's Tacos.
Different dining options are sprouting up all over this winter.
Christiana has a sushi and Thai restaurant. Yes, you read that right.
Located at 6177C Epps Mill Rd. in Christiana, Love Thai Sushi is now open and serving fresh fish to southern Rutherford County. It's just off I-24, so there's really no excuse not to go.
If you don't want to drive out to Christiana or cook, Murfreesboro has a new option for you. Called Murfreesboro Munch, the business sells healthful, clean, protein-rich prepared meals for a bargain price. Each meal includes a high-quality protein, grain or carb and vegetables that are packaged for quick warming in adequate portions to meet nutritional needs.
Find menus at murfreesboromunch.com.
___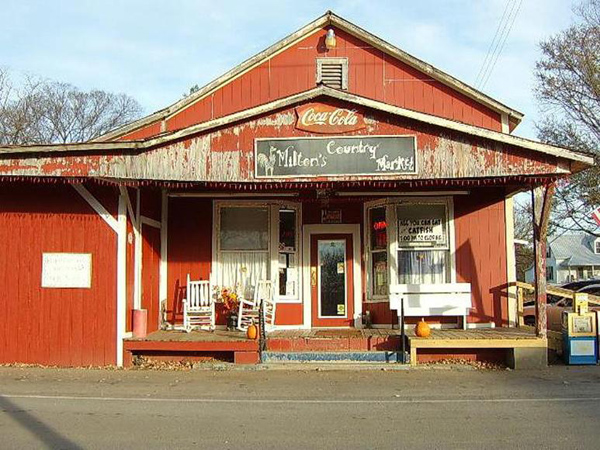 Own a Market in Milton
When I was a kid, my family would trek up to Milton from the wilds of Christiana a few times a year for Cajun fixins and music at Manuel's Cajun Country Store.
Over the years, the store played host to concerts by Alabama, Alan Jackson and Merle Haggard as well as offering delicious food from southern Louisiana.
It's been more years than I care to admit since it closed, but the building that was the heart of Milton is ready for a new owner.
It will be auctioned to the highest bidder at 10 a.m. Feb. 17. You can bid online at bobparksauction.com/auctions or in person on the day of the auction.
___
If you need something new to sleep in, try Simple Pleasures. The locally owned sleepwear and lingerie shop is now open on Thompson Lane near the Juice Bar. It offers classic silhouettes in lush fabrics. Learn more at simplepleasuressleepwear.com.
___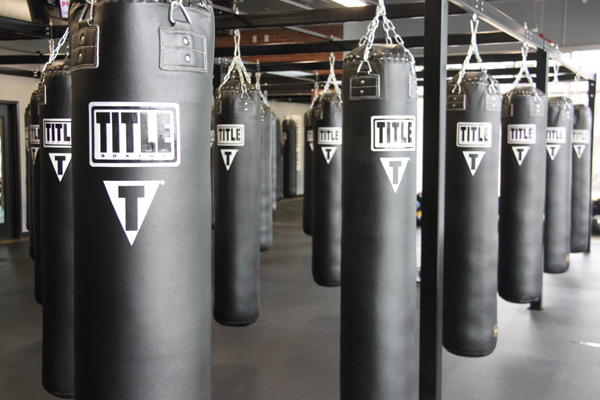 Looking for a new workout in the New Year? Title Boxing Club is now open on the second floor of a new building near Embassy Suites and Vintage, in The Gateway.
The fitness club encourages its members to "beat up a bag, relieve stress and feel truly alive."
___
Speaking of health, Murfreesboro Medical Clinic is looking to expand with an office on the south side of Murfreesboro.
MMC has announced plans for an office, measuring an estimated 20,000 to 25,000 square feet, at the northwest corner of South Church Street and Volunteer Road.
___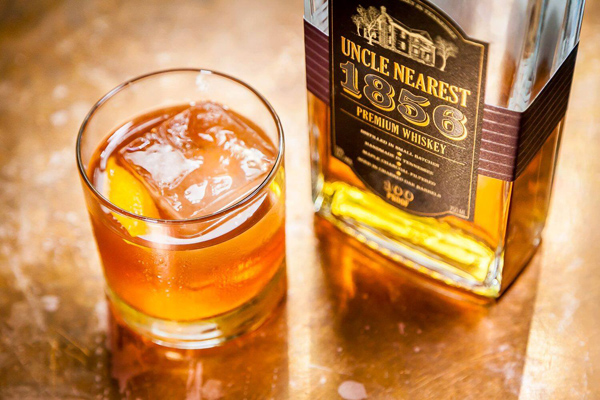 Uncle Nearest Premium Whiskey announced it is planning a distillery, tasting room and music venue for the historic Tennessee Walking Horse farm and event center in Shelbyville.
The company will build on the 270-acre Sand Creek Farms to restore it to its former glory days.
Several of the current buildings on the property will be converted for distillery operations. A large hay barn is being reworked into a 3,500-barrel rickhouse, and the largest building on the property will be expanded to include a gift shop and tasting room. A 300-foot former horse barn is being converted into the Nearest Green History Walk.
Guests leaving the visitor center will be guided to walk through the interactive gallery that will tell the history of African-American contributions to the whiskey industry, as well as the history of Nearest Green, Jack Daniel's first master stiller. Plans also include reimagining the current 600-seat arena into a private concert venue for country music artists.
___
Closings Corner
As mentioned above, The Hoof has closed to business.
The restaurant that once offered southern barbecue and farm-fresh sides has closed its doors.
Smyrna's LGBT+ bar (yes, there was one) Chameleon's Lounge closed Dec. 16 after 10 years in business.
The owners thanked its patrons for all the years and for making Chameleon's Rutherford County's longest-running and only alternative bar.
December was a bad month for Stones River Mall. Both Versona and JeweLL Fashion Obsession announced they were closing. No word yet on what might move into those spaces.