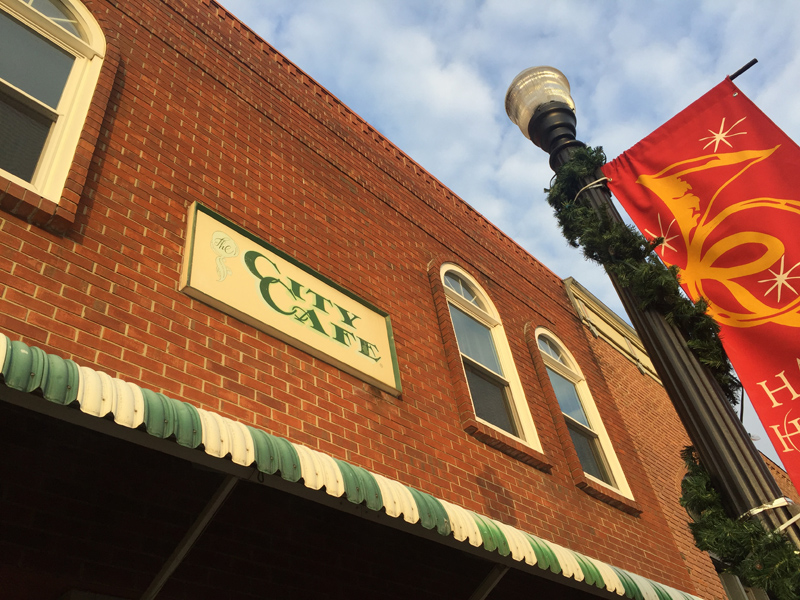 You can find a City Cafe in many towns across America—the type of place that brews its first pot of coffee before sunrise and shuts off the fryers before people clock out of work.
Before stepping inside the black-and-white-tiled restaurant, located just east of the Murfreesboro Public Square, you will catch a glimpse of a quaint storefront with a striped awning. Patrons wait for friends and family to arrive while seated on a bench on the sidewalk that borders Murfreesboro's Main Street.
The charm unique to City Cafe is genuine; the original store opened in February of 1900 where Bink's Outfitters is now located. Though management and staff have changed over time—from the Cantrells and Coopers to the Simpsons and Perkinses—current owners Tammy Greer and Teresa Kellogg maintain the tradition surrounding Murfreesboro's oldest restaurant.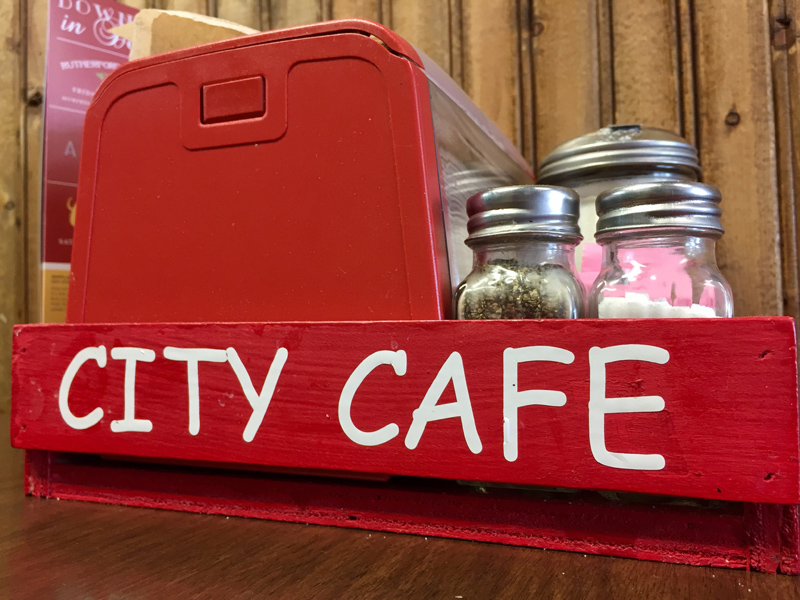 Each customer is greeted with a "good morning" or "y'all can have a seat wherever you like." Cafe regulars elicit a different greeting, such as "coffee's coming right up." Other than the occasional lull between early risers and the lunch crowd, the restaurant is far from a quiet locale; it is where people gather for rowdy conversation and a hot meal.
Depending on where you sit, you will likely see photographs of Murfreesboro over the decades or a menu dating back a century. Long gone are the days, though, when items like oatmeal, eggs and coffee rang up for less than 25 cents.
City Cafe serves up three types of fares: breakfast, meat-and-three items and American standards like hamburgers and patty melts. Although breakfast is served for most of the day, 10:30 a.m.–1 p.m. is the sweet spot for ordering any item on the menu.
Beginning at 6 a.m., City Cafe is a breakfast lover's dream, with offerings ranging from giant platters like the "Big Daddy" (country ham, three eggs, hash browns, fried apples and two biscuits with gravy) and "Lil Mama," to combos with various breakfast meats, eggs and biscuits. The a la carte section allows customers to customize their feast with hash browns, grits, oatmeal and toast.
During lunch hours, meat and vegetables vary throughout the week. Entrees like fried chicken, Salisbury steak, chicken and dumplings, meatloaf and various sandwiches appear often, while items like catfish (fried or grilled) shrimp or salmon are typically served on Fridays. They also offer ample options of vegetables daily, such as turnip greens, mashed potatoes and gravy, green beans, okra, cream corn and pinto beans.
As for dessert options, you can wash down a slice of chess pie or hot fudge cake with a bottle of MTSU's white or chocolate milk, which the university began bottling last year. In recent years, the restaurant has added shakes and floats to the menu.
The cafe's impact on Murfreesboro has even been depicted in works of local literature, including Charles B. Arnette's From Mink Slide to Main Street, and more recently True Stories (and Other Lies) Told at the City Cafe. The latter is a collection of conversations and monologues as told by one of the establishment's regulars, Henry Matthew Ward.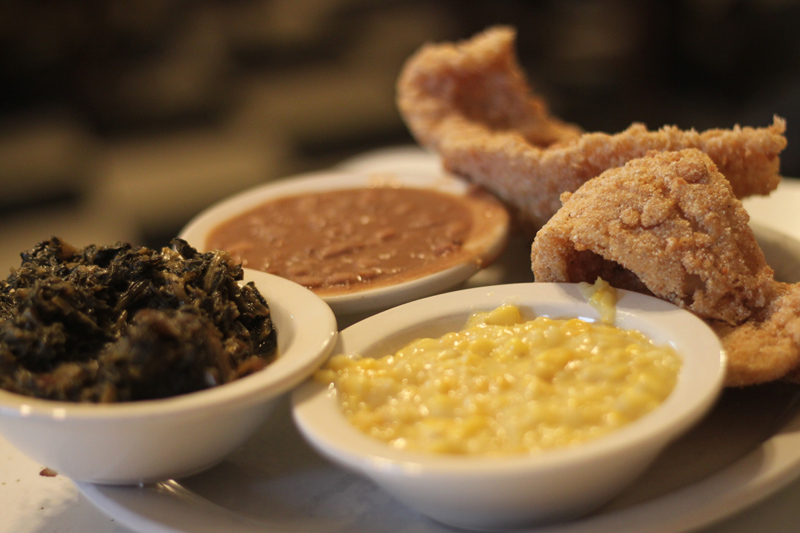 According to Ward's retellings, the restaurant's round "community tables" are a place where anyone can sit down to share stories and jokes over a cup of coffee. His 209-page book includes nearly 100 stories collected over his 50 years of patronage, as well a brief history and photographs.
If you're looking for a slice of Southern charm, you would be remiss to not stop at City Cafe for breakfast or lunch. While dining there, browse the various newspaper clippings, old menus and photographs that hang throughout the cafe. And if you're feeling especially chatty, sit down at one of the community tables for lively conversation and a cup of Joe. But beware . . . your stories just might make it into a book one day.
City Cafe celebrates its anniversary each year with birthday cake and discounted prices on certain items, so stop by for its 118th birthday celebration on Feb. 10. The restaurant's daily special can be found at facebook.com/citycafe.murfreesboro.
The Dish:
City Cafe
113 E. Main St., Murfreesboro, Tennessee
(615) 893-1303
Monday–Saturday, 6 a.m.–2 p.m. (lunch served 10:30 a.m.–2 p.m.)
Meat and 3: $7.95; 4 Vegetable Plate: $6.50; Large Bowl of Beans with Cornbread: $4.25; Cheeseburger: $3.95; Fried Bologna Sandwich: $2.95; 3 Slices of Bacon or 2 Sausage Patties and One Egg (with biscuits and gravy): $4.50