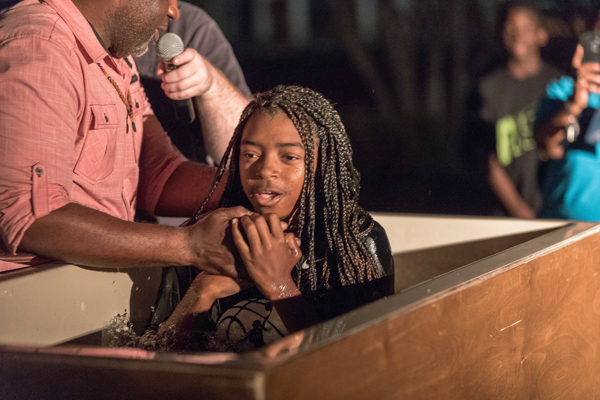 Pastor Michael Davis, the director of inner-city ministry for New Vision Baptist Church and a native of Murfreesboro, started The Den 3030 as an after-school program for the local children in the community with the backing of his pastor at New Vision Baptist Church, Brady Cooper. With the help of his wife, Nancy, and their three children, Pastor Davis has recently been finally able to carry out a vision that started in the mid-nineties.
"One of the things I wanted to share with the young people was that sports are good, sports are fantastic, but what if you can't play a sport? You need to have a back-up. . . . So, I really wanted to have a place where kids could come and where we could make education exciting, introduce them to different things they may not have been introduced to before, take them to different places. And so The Den is created to have a place for them to come and we can introduce them to different new things," explained Davis.
Regarding how the name of the ministry originated, Pastor Davis cites Proverbs 30:30: "The lion is the fiercest of all animals who retreats from nothing," he says, adding, "Where does a lion go to rest, restore, renew? He goes back to his den."
Davis modeled the Den program after a program in Nashville called Cottage Cove Ministries that is run by Brent McDonald, who has mentored Davis in his own endeavor. Every weekday afternoon Pastor Davis and volunteers will go to Hobgood Elementary to pick up the kids and take them back to the Den building, next to Fred's on Middle Tennessee Boulevard. Once they get to the building, they work on homework assignments and assist the kids with whatever needs they might have. Every 30 minutes up until 6 p.m., there are different stations set up for kids to experience. All the games at these stations are centered around education, while the foods eaten or places they go on outings away from the center are geared towards exposing the children to different things.
Currently, the ministry assists 12 children, based on the number of volunteers currently available to give them one-on-one attention.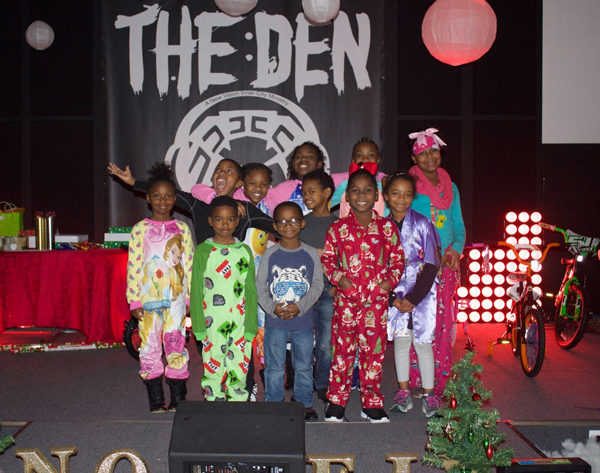 Sitting across from Pastor Davis and Nancy, one can truly tell that this ministry is not only a labor of love, but also a true partnership in the community for them.
"It just overwhelms my heart when the kids from the homework program are so excited to be at the Den. They may fuss that day when you pick them up from school, but if [Michael] doesn't pick them up they're like, 'What's going on?' When you're having a bad day and you feel like it's not coming together, and then he reaches in his pocket and a child has written him a note or drawn a picture of how much they love being at the Den—that's what it's all about," Nancy enthusiastically adds.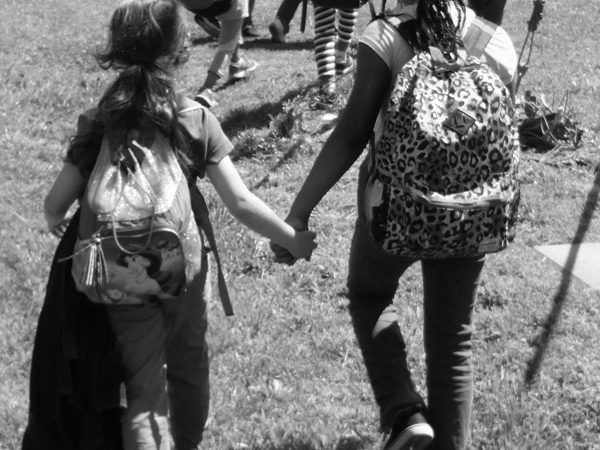 The Den is not the only ministry they are leading in the community. Davis also leads a men's ministry which runs much like the Big Brother program, partnering boys ages 8 and up with an adult male mentor. All adults have been through a background check before they are accepted as volunteers with the ministry. Meanwhile, Nancy runs the women's ministry which is focused on building relationships with the moms of the children in the after-school program. For the last eight years they have also run the Lunch Buddy program, which partners with six local schools and works with 60 students.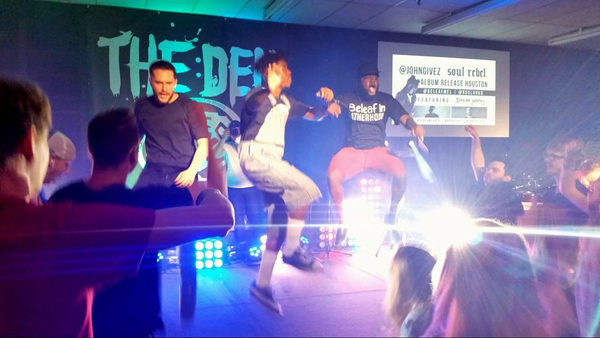 Many of these lunch buddies become family and remain actively involved in their student's lives. Davis tells of one such relationship, saying, "One of our lunch buddies is a helicopter pilot for Vanderbilt. He's been a lunch buddy for the past four years with his student from Black Fox. His student, when he got old enough, started playing city league football and so what the pilot would do is when he had a call or just a practice run and he knew his lunch buddy was out there playing football, when he would fly over the football field he would tilt his helicopter just for him to let him know that that's him flying the helicopter over there. He would do that for him during his games, during his practices, when he would look up the pilot would shake his helicopter for him."
As far as what he sees for the future of The Den, Davis would like to have more dedicated volunteers on handto help more students, scholarships for students who graduate high school and want to attend college and tours of colleges in other states to show children the opportunities that are out there.
Pastor Davis wants the community and other organizations and churches to know "it's not denominational, it's not ethnic, it's just about winning—how do we help families win? That's what I want, for the families to know that we want to help them win and for everybody to say "hey, let's go over there and go help [the Den] help families to win because we can't do this by ourselves. . . ." Whatever that takes then that's what we're going to do."
For more information on The Den, visit the Facebook page Den3030, call 615-867-9111, or email michael.davis@newvisionlife.com or shanelle.cole@newvisionlife.com.
___
Proverbs 30:29–33:
29 There be three things which go well, yea, four are comely in going:
30 A lion which is strongest among beasts, and turneth not away for any;
31 A greyhound; an he goat also; and a king, against whom there is no rising up.
32 If thou hast done foolishly in lifting up thyself, or if thou hast thought evil, lay thine hand upon thy mouth.
33 Surely the churning of milk bringeth forth butter, and the wringing of the nose bringeth forth blood: so the forcing of wrath bringeth forth strife.