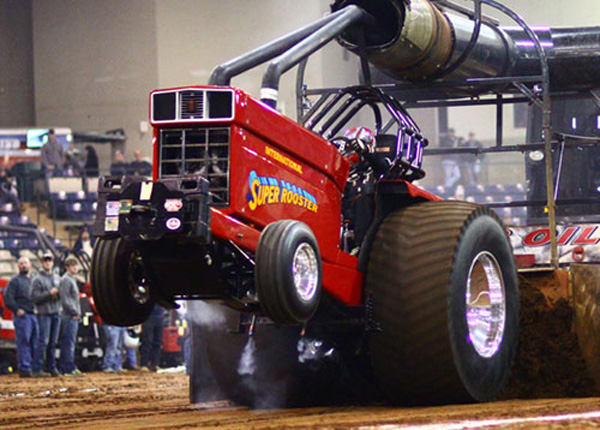 Feb. 2–3 – Truck and Tractor Pull
The Southern Invitational Truck and Tractor Pull returns to the Tennessee Miller Coliseum (304 W. Thompson Ln.) Feb. 2–3., starting at 7 p.m. on Friday and 11 a.m. on Saturday. Kids 10 and under are free. For more information, visit southernmotorsports.net.
Feb. 3 – The Handmade Market
The Handmade Market is an all-handmade craft fair with more than 80 vendors, door prizes and food, held at MidTN Expo Center (1660 Middle Tennessee Blvd.) from 10 a.m.–4 p.m. Saturday, Feb. 3. Admission is free.
Feb. 5 – Second Harvest Food Bank Wine Tasting
The Alley on Main (223 W. Main St.) hosts a wine tasting Monday, Feb. 5, at 7 p.m., to benefit Second Harvest Food Bank of Middle Tennessee. Enjoy five courses and three wines. Tickets are $40 per person with half of each ticket price directly benefiting the organization. Tickets must be purchased in advance, and seating is limited. For tickets, call (615) 203-3498 or visit secondharvestmidtn.org.
Feb. 6 – War and Its Costs
C.J. Chivers, a former Marine and winner of the 2017 Pulitzer Prize in feature writing, speaks on his piece "War and Its Costs" on Tuesday, Feb. 6, at 2:40 p.m. in the Parliamentary Room in the MTSU Student Union Building (1768 MTSU Blvd.) as part of MTSU's ongoing lecture series. Chivers will also speak in Nashville that evening at 6 p.m at the John Seigenthaler Center on Vanderbilt University's campus. Chivers's works include the story of a Marine's postwar descent into violence, PTSD and imprisonment. Chivers has also been a part of the Pulitzer Prize-winning teams for national and international reporting, contributing reports from Afghanistan following the 9/11 terrorist attacks and again during deepening challenges there in 2008. Admission to the lecture is free; for more information, contact jeannie.paul@mtsu.edu.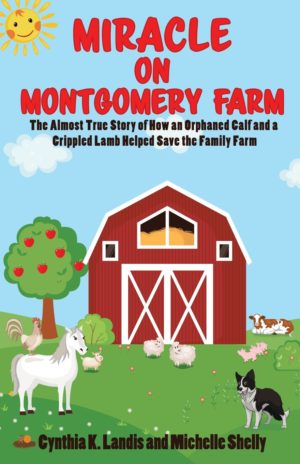 Feb. 7 – Miracle on Montgomery Farm
Linebaugh Public Library (105 W. Vine St.) welcomes co-authors Cynthia K. Landis and Michelle Shelly for a book signing Wednesday, Feb. 7, from 10 a.m.–1 p.m. to sign and sell copies of their book, Miracle on Montgomery Farm, a faith-based story introducing children to sustainable agriculture through a crippled lamb and orphaned calf. A farmer, playwright, singer-songwriter and actor, Landis is the Tennessee representative for the Dramatist's Guild of America. She and her cowboy husband raise cattle and sheep on their farm in Tennessee. Shelly lives on a farm with her husband in Woodbury, and is a U.S. Marine Corps veteran. For more information, call (515) 347-3977 or visit rclstn.org.
Feb. 9 – Princess Night at Oaklands
Wear your favorite dress or princess costume while being surrounded by dresses at the Oaklands Mansion (901 N. Maney Ave.) Friday, Feb. 9 from 4–7 p.m. Murfreesboro's own princess, Miss Tennessee Valley 2018 Kristen Perry, along with other local real-life princesses, can speak with guests and share about the charities they are sponsoring. This is a great daddy-and-daughter outing, or grandparents' night out. Admission includes photos with princesses, crafts and snack. For tickets, visit oaklandsmansion.org; for more information, call (615) 893-0022 or email mb@oaklandsmuseum.org.
Feb. 9 – Alive Hospice Lunch and Learn
Join Alive Hospice for another Lunch and Learn Friday, Feb. 9, from noon–1 p.m. at Alive Hospice Murfreesboro (1629 Williams Dr.). This month's topic is Connecting the Dots . . . Comparison of Palliative Care and Hospice Care. Staff members outline the similarities and differences between the two disciplines. Lunch is provided and parking is free. For more information, contact (615) 346-8418 or kking@alivehospice.org.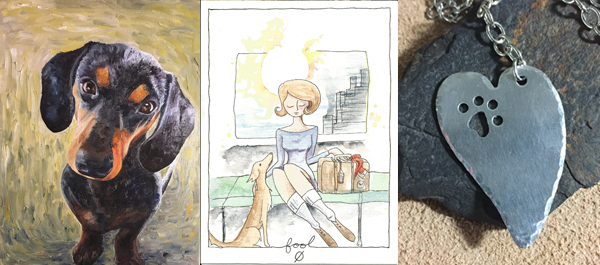 Feb. 9 – Boro Art Crawl
To celebrate the Chinese New Year, the Boro Art Crawl, set for Feb. 9, features a special dragon dance performance in the Murfreesboro Public Square in front of the historic Courthouse on Friday, Feb. 9, from 6–9 p.m. Through a partnership with MTSU Center for Chinese Music and Culture and as part of the Murfreesboro Festival of Chinese Arts. The Center for the Arts also hosts a special art exhibit. Since 2018 is the year of the dog, the Boro Art Crawl features several pet-related artists and on-hand pet rescues. Pick up the Murfreesboro Pulse for a copy of the Boro Art Crawl map, or find more information at boroartcrawl.com.
Feb. 10 – Visionboard Workshop and Mimosas
Bring your vision to life and experience it with other bosses at Queens in Business Network's Vissionboard Workshop and Mimosas event, featuring speakers, networking, a photobooth, refreshments and vendors at Patterson Park Community Center (521 Mercury Blvd.) Saturday, Feb. 10, from 10 a.m.–2 p.m. Find tickets on Eventbrite. For more information, call (615) 295-3805 or email ramonda44.rn@gmail.com.
Feb. 12 and 26 – NASP Net
The Nashville Association of Sales Professionals hosts its Murfreesboro networking event the second and fourth Monday of each month in the Burger Bar Restaurant, located in The Doubletree by Hilton, 1850 Old Fort Pkwy. Networking starts at 11 a.m. and the meeting starts at 11:30 a.m. NASP is a nonprofit professional organization that provides a positive forum for skill enhancement training and networking for career sales people. Learn how to become a more polished and successful sales professional by improving your sales presentation and enhancing your people skills. NASP Net encourages new sales professionals, as well as seasoned road warriors, to attend. For more information, visit nashville-nasp.org.
Feb. 10 – Whiskey and Wine Valentine's Date Night
Quinn's Mercantile (301 N. Spring St.) presents a Valentine's Date Night on Saturday, Feb. 10, from 7–9 p.m. Couples ticket includes four drinks and catered bites from Five Senses Murfreesboro. Enjoy 15 percent off shopping during this private event. Proceeds benefit the United Way of Rutherford and Cannon Counties. For more information, visit quinns-mercantile.myshopify.com.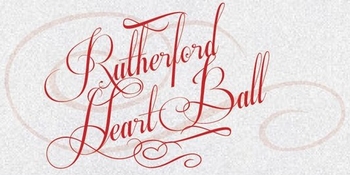 Feb. 10 – Rutherford Heart Ball
The Rutherford County chapter of the American Heart Association, the American Stroke Association and Saint Thomas present the 2018 Rutherford Heart Ball on Saturday, Feb. 10, at the Embassy Suites (1200 Conference Center Blvd.). Dr. Britt Mioton and his wife, Jan, serve as the co-chairs for the fundraiser. Dr. Warren McPherson, a survivor of heart disease, is the Rutherford Heart Ball honoree. Dr. Mioton, a cardiovascular physician at Saint Thomas Heart Rutherford, has lived in Murfreesboro for 10 years. The American Heart Association and American Stroke Association are devoted to saving people from heart disease and stroke, the two leading causes of death in the world. For more information, contact bailey.read@heart.org. or visit rutherfordheartball.heart.org.
Feb. 10 – Murfreesboro City Schools Job Fair
Murfreesboro City Schools invites teachers to Scales Elementary School (2340 St. Andrews Dr.) on Saturday, Feb. 10, for a teacher recruitment fair. Principals, peers and other administrators match qualified candidates for the 2018-19 school year. Bring multiple resumes, licensure documentation, portfolios and any additional relevant materials including scores; be prepared to interview. Murfreesboro City Schools' main focus is exceptional education for grades pre-kindergarten through sixth grade. For more information, visit cityschools.net or contact (615) 295-9061 or lisa.trail@cityschools.net.
Feb. 13 – Opioid Task Force
St. Thomas Rutherford (1700 Medical Center Pkwy.) hosts a community-wide task force called We C.A.R.E. (Community, Alternatives, Relationships, Education) consisting of people from all backgrounds joining forces to develop and implement a strategy for dealing with the opioid crisis. The goal is to encourage people to get involved and for those who would have otherwise not been in contact to employ each other's resources to make a more significant impact. Anyone with an interest in solving this problem by coming up with innovative solutions and by supplying their time and talents to make this project successful may attend. Every individual's background can be a resource. For example, one current avenue is to partner with MTSU's video production degree program to help create educational videos. Meetings will be the second Tuesday of each month from 12–1 p.m. in the McDonald Conference Room at St. Thomas Rutherford (behind the gift shop at the entrance).
Feb. 13 – "What Is Science?" at Rutherford Cable
Join Rutherford Cable for an engaging discussion "What Is Science, and Why Should You Care?" challenging participants to adopt the powerful advantage of a scientific mindset. Dr. Alicja Lanfear, 2017 Rutherford ATHENA Young Professional Leadership Award Recipient and lecturer in the Department of Biology at MTSU, presents the program at Stones River Country Club (1830 NW Broad St.) at 7:30 a.m. on Tuesday, Feb. 13. To register or for more information, contact yourrutherfordcable@gmail.com or visit rutherfordcable.org.
Feb. 13 – Battle of the Brews
Join Battle of the Brews, benefiting Kymari House, a local organization that fights child abuse and supports the victims, offering supervised visitations between parents and their children. Enjoy delicious craft beers, Cousins Maine Lobster, savory pairings, great live music and a silent auction at The Grove at Williamson Place (3250 Wilkinson Pk.) from 6–9 p.m. Tuesday, Feb. 13. Kids 12 and under are admitted free. For more information on Kymari House, visit kymarihouse.org; find tickets to the Battle of the Brews on Eventbrite.
Feb. 13 – Business After Hours
The Rutherford County Chamber of Commerce presents Business After Hours, an informal business networking event, on Tuesday, Feb. 13, from 5–7 p.m. at Lanes, Trains & Automobiles, 450 Butler Drive. Bring plenty of business cards. Admission is $5 for CoC members and $15 for future members. No registration is required. For more information, visit rutherfordchamber.org
Feb. 15 – Kevin Douglass Greene
Kevin Douglass Greene, the great-great-grandson of iconic abolitionist Frederick Douglass, is the featured speaker at the 22nd annual Unity Luncheon to celebrate Black History Month, Thursday, Feb. 15, from 11:30 a.m.–1:30 p.m. in the MTSU Student Union Ballroom (1768 MTSU Blvd.). He also leads a free and informal roundtable discussion about his family tree from 3–5 p.m. The 2006 graduate delivered numerous presentations on Frederick Douglass and the many other accomplished Douglass descendants. For more information, contact (615) 898-5812 or daniel.green@mtsu.edu, or visit visit mtsu.edu/aahm.
Feb. 15 – The Connection
Local small business owners will gather for The Connection: An Evening of Professional Networking and Business Brainstorming from 5–7 p.m. on Thursday, Feb. 15, at Carmen's Taqueria, 1935 S. Church St. All Middle Tennessee entrepreneurs and professionals are welcome to attend this casual, free, no-obligation event, where they can meet other small business owners and tap into one another's experience and energy. An open roundtable discussion will encourage participation from those in attendance, asking them to articulate their vision for their business and calling for examples of some of the business challenges and solutions they are experiencing. The series will continue the third Thursday of each month.
Feb. 17 – Lions Club Pancake Breakfast
The Murfreesboro Lions Club will host its annual Pancake Breakfast on Saturday, Feb. 17, from 7–10 a.m. at the Lions Clubhouse in Cannonsburg Village. The club invites everyone to come and enjoy pancakes, syrup, sausage, orange juice and coffee. All proceeds from the event go to provide glasses and eyecare needs for indigent children, and also for eyescreenings of daycare and elementary school children of Rutherford County. For tickets or more information, call 615-895-8282.
Feb. 17 – Medicare 101
Have Medicare questions? Join Todd Libman at Linebaugh Library (105 W. Vine St.) from 10–11:30 a.m. on Saturday, Feb. 17, for a free seminar to discuss all things Medicare followed by a Q&A. For more information, visit rclstn.org.
Feb. 17–24 – Soups for Smiles
Rutherford County restaurants will donate a portion of soup sales to the patients of Interfaith Dental Clinic of Rutherford County during a week-long Soups for Smiles event Feb. 17–24. Interfaith Dental Clinic's mission is to create a healthier community by providing oral health care for those experiencing poverty. One of the first restaurants to recommit its Soups for Smiles sponsorship is Just Love Coffee on Old Fort Parkway. For a complete list of participating restaurants and more information, visit interfaithdentalclinic.com.
Feb. 17–18 – Western Horse Show
The Intercollegiate Horse Shows Association hosts many events throughout the year, including a Feb. 17–18 event at Murfreesboro's Miller Coliseum. The IHSA promotes competition for riders of all skill levels, who compete individually and as teams at regional, zone, and national levels. The association was founded on the principle that any college student should be able to participate in horse shows regardless of his or her financial status or riding level with an emphasis on learning, sportsmanship, and fun. For more information, visit ihsainc.com.
Feb. 19 – MTSU Dance Open House and Auditions
The MTSU Theatre and Dance Department's annual open house, with dance technique classes, performances and an information session and Q&A with professors and students, will be held at the MTSU Murphy Center (2650 Middle Tennessee Blvd.) from 1–5 p.m. Monday, Feb. 19. Registration is available on site beginning at 12:30 p.m. Space is limited so pre-register on eventbrite.com. If you are interested in auditioning for the dance major, please complete an additional audition reservation form at mtsu.edu/theatreanddance.
Feb. 22 – Dr. Ming Wang to Address Senior Center
Nashville-based eye surgeon Dr. Ming Wang provides an interesting, informative and educational "Vision Care" program for members and guests at St. Clair Street Senior Center (325 St. Clair St.) Thursday, Feb. 22, at 9 a.m. Gain visual-care knowledge and about the state-of-the-art LASIK technology available. Attendees receive a special gift certificate with discounts toward procedures. The doctor's real-life story inspired a character in the nationally acclaimed book and blockbuster movie God's Not Dead. He has been recognized and won many awards for his work with senior citizens and his special work with children from all over the world. Community seniors 60 and over are invited and encouraged to come out and consider a membership. To RSVP, call (615) 848-2550.
Feb 23–25 – Southern Equine Expo
The Southern Equine Expo returns to the Tennessee Miller Coliseum (304 W. Thompson Ln.) Feb. 23–25 for its sixth year. Attendees can expect the highest-quality clinics presented by nationally known horsemen, educational seminars and hands-on demonstrations. Clinics continue to be the center point of the Southern Equine Expo. Doors open at 9 a.m. Friday, Feb. 23, with the first round of the Colt Starting Challenge Friday at 11 a.m and Saturday at 9 a.m. Watch exciting clinics in three areas, hands-on demonstrations and interactive displays, educational lectures from industry leaders, see horse breeds and equine athletes representing a variety of different disciplines and shop from a variety of vendors. Sunday morning begins with Cowboy Church services at 7:30 a.m. For more information, call (615) 494-8961 or visit southernequineexpo.com.
Feb. 24 – Step-Up to Nutrition: CACFP Meal Pattern Training
Join Our Daily Bread of Tennessee at the Wilderness Station: Retreat Room (401 Volunteer Rd.) from 10 a.m.–1 p.m. Saturday, Feb. 24, for Step Up To Nutrition: CACFP Meal Pattern Training to learn about the new CACFP meal pattern requirements. These training sessions are open to all unregulated and licensed child-care providers in the state of Tennessee. You may bring up to two members of your child-care staff, including yourself. All attendees receive a certificate with credited training hours. Licensed or unregulated childcare homes, centers and after-school facilities are all encouraged to attend. For more information, visit odbtn.org.
Feb. 24 – Black History Month Art Exhibition
Local musician and historian Dr. Ernest B. Newsom will present an exhibition of rare African and American art in observance of Black History Month from 11 a.m.–2:30 p.m. on Saturday, Feb. 24, at Journey Pointe Church, 1267 Middle Tennessee Blvd. The celebration will also include live music, a fashion show and refreshments. Some of the art on display will be available for purchase. All are invited to the event, and there is no admission charge. For more information, call 615-893-6219 or email ernburn76@hotmail.com.
Feb. 26 – MTSU Black History Month: Motivational Speaker Eric Thomas
Author, minister and motivational speaker Eric Thomas will recognize Black History Month with an appearance at the MTSU Student Union Ballroom (1768 MTSU Blvd.) on Monday, Feb. 26, at 7 p.m. A high-school dropout who was homeless in Detroit for two years, Thomas was encouraged by a minister to go back to school. After earning his doctoral degrees from Michigan State University, Thomas created the Advantage program at MSU to target "high-risk college students by improving their study habits and increasing their retention rates" (etinspires.com). Thomas's consulting firm has been hired to motivate and inspire the employees of General Electric, Procter & Gamble, the National Football League, the National Basketball Association and Major League Baseball. This event is free and open to the public. For more information, contact (615) 898-5812 or daniel.green@mtsu.edu, or visit mtsu.edu/aahm.
Due Feb. 26 – Youth Leadership Rutherford Applications Due
Youth Leadership Rutherford applications are now available to current high school juniors for the 2018–19 school year. Youth Leadership Rutherford is a not-for-profit organization supporting selective personal development, civic education, and community engagement initiative for high school seniors in Rutherford County. Applications are due by Feb. 26. For more information, call (615) 278-2008 or visit rutherfordbep.org.
Wednesdays – Murfreesboro Writers Group
The Murfreesboro Writers Group is a group of local writers seeking to improve their work through a mutual critique meeting every Wednesday at 6 p.m. in the Board Room of the Linebaugh Library (105 W. Vine St.). Hear science fiction, poetry, alternate reality, memoir, fantasy, mystery and literary fiction. For more information, find MurfreesboroWritersGroup on Facebook or visit rclstn.org/events/murfreesboro-writers-group.
March 2 – Transparent Heart Yoga Studio Grand Opening
Transparent Heart Yoga Studio (423B W. Lytle St.) offers a place for all to come together and connect with themselves and with each other. Yoga Classes, Lifestyle Workshops, Healing Circles, and One on One Coaching lift each other up, heal, support others and recover from troubles. At a grand opening party on Friday, March 2, from 5–7 p.m. enjoy yoga classes, merchandise, and food provided by Studio Veg and Olive Branch Bakery. The first 100 participants receive a free gift. For more information, visit transparentheartyoga.com.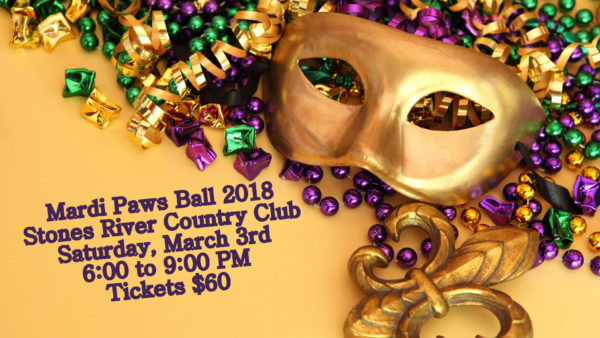 March 3 – Mardi Paws Ball
Supporters of Purple Paws bring Mardi Gras to Tennessee with the 2018 Mardi Paws Ball held at The Stones River Country Club Saturday, March 3, from 6–9 p.m. supporting Purple Paws' mission of rescuing animals. Tickets are available at 2018mardipawsball.splashthat.com, Lets Make Wine and The Boutique at StudioC on the Murfreesboro Public Square. Tickets include food, music, dancing, drink tickets, costume contest and lagniappe. Masks are available at The Boutique at StudioC, with sales donated to Purple Paws. For more information, find purplepawstn on Facebook.