Jan. 6 – Polar Bear Plunge
Join the 16th Annual Polar Bear Plunge at SportsCom (2310 Memorial Blvd.) Saturday, Jan. 6, at 8:30 a.m. for the Arctic Adventure in the gym and at 10 a.m. for the Polar Bear Plunge into the outdoor pool. For admission, bring non-perishable food for needy local families. This event is sponsored by the Murfreesboro Parks and Recreation Department. For more information, call 615-895-5040.
Beginning Jan. 8 – Performing Arts Winter Classes
Registration is open for The Center for the Arts' Performing Arts Winter Classes. Both 8-week and 12-week classes begin the week of Jan. 8 for grades K–12. Scholarships and payment plans are available. Register at boroarts.org or by calling 615-904-ARTS (2787).
Jan. 8 and 22 – NASP Net
The Nashville Association of Sales Professionals hosts its Murfreesboro networking event the second and fourth Monday of each month in the Burger Bar Restaurant, located in The Doubletree by Hilton, 1850 Old Fort Pkwy. Networking starts at 11 a.m. and the meeting starts at 11:30 a.m. NASP is a nonprofit professional organization that provides a positive forum for skill enhancement training and networking for career sales people. Learn how to become a more polished and successful sales professional by improving your sales presentation and enhancing your people skills. NASP Net encourages new sales professionals, as well as seasoned road warriors, to attend. For more information, visit nashville-nasp.org.
Jan. 9 – Getting More Time out of Every Day
Founder and president of Piccolo Marketing Anna-Vija McClain is the keynote speaker at this month's Rutherford Cable breakfast meeting, held Tuesday, Jan. 9, from 7:15–9 a.m. with the topic "Hacks to Get 26 Hours in Your Day." Over her 15-year career in hospitality and business management, McClain has excelled in marketing and coaching, and Piccolo Marketing works with small businesses and entrepreneurs in executing strategic marketing campaigns to build a successful brand on an affordable budget. Cable meets at the Stones River Country Club (1830 N.W. Broad St.) the second Tuesday of every month for a different keynote speaker and networking. For more information, visit rutherfordcable.org, call 615-904-4359 or email yourrutherfordcable@gmail.com.
Jan. 9 – Citizens Police Academy
Join the Rutherford County Sheriffs Office for free 15-week Citizens Police Academy classes at the Rutherford County Sheriffs Office (940 New Salem Hwy.) beginning Tuesday, Jan. 9, from 5–9 p.m. This is the 53rd CPA class. For more information, contact 615-904-3019 or jcassidy@rcso.org.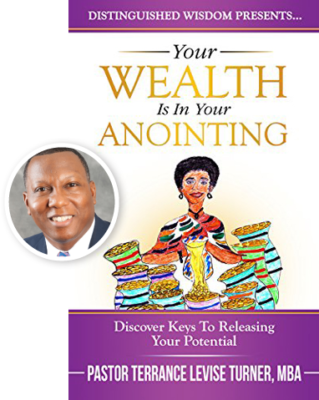 Jan. 11 – Linebaugh Hosts Terrance Turner for Book Signing
Linebaugh Public Library (105 W. Vine St.) welcomes local author Terrance Turner for a book signing Thursday, Jan. 11, from 2–6 p.m., as Turner signs and sells copies of his book Your Wealth Is in Your Anointing. Turner says he wrote the book to help Christians get out of difficult financial situations and break the cycle of endemic poverty. This inspirational, enlightening book offers practical steps for obtaining results by operating on God's financial and life principles, even if financial challenges seem beyond help. For more information on the event, call 615-893-4131 or visit linebaugh.org.
Jan. 11 – Boss Babes Murfreesboro
A "Boss Babe" is a woman who lives a life full of passion, controls her time and enjoys financial freedom. Join Prevention JP Murfreesboro Thursday, Jan. 11, at Jonathan's Grille (2911 Medical Center Pkwy.) from 6:15–8:15 p.m. to learn how a group of women are taking control of their lives by sharing and caring for others. Enjoy a dinner in the company of a room full of amazing women who lift one another up and share stories of inspiration, hope, health, freedom and confidence. This month's speaker is Kippie G. Scarborough, Certified Public Accountant, who opened her own tax and bookkeeping firm in Murfreesboro recently after 33 years in the industry. Register for Boss Babes Murfreesboro events on Eventbrite.

Jan. 13 – Tennessee Motorama
The Tennessee Motorama returns to the Wilson County Exposition Center at the Wilson County Fairgrounds in Lebanon for its 7th Annual Event on Saturday, Jan. 13. The show is open to all years of vehicles, and the Motorama will also feature a swap meet with new and used parts, auto memorabilia and more. There will be a bicycle show, as well as kids activities by Music City Model Racing Association. Rare and historic vehicles on display at the show include Richard and Katrina Fleener's rare 1969 Dodge Daytona, the Music City Rod Shop Dragster and last year's best-of-show winner, George Houke's 427 Ford Thunderbolt. The show is open from 10 a.m.–5 p.m. For more information, call Both Barrels Promotions at 615-364-1828 or find Both Barrels or the Tennessee Motorama on Facebook.
Jan. 16 – Business After Hours
The Rutherford County Chamber of Commerce presents Business After Hours, an informal business networking event, on Tuesday, Jan. 16, from 5–7 p.m. at Nissan of Murfreesboro, 814 Memorial Blvd. Bring plenty of business cards. Admission is $5 for CoC members and $15 for future members. No registration is required. For more information, visit rutherfordchamber.org.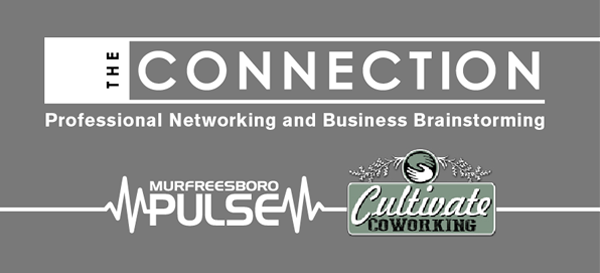 Jan. 18 – The Connection
Local small business owners will gather for The Connection: An Evening of Professional Networking and Business Brainstorming from 5–7 p.m. on Thursday, Jan. 18, at Cultivate Coworking, 107 W. Lytle St. All Middle Tennessee entrepreneurs and professionals are welcome to attend this casual, no-obligation event, where they can meet other small business owners and tap into one another's experience and energy. An open roundtable discussion will encourage participation from those in attendance, asking them to articulate their vision for their business and calling for examples of some of the business challenges and solutions they are experiencing. The series will continue the third Thursday of each month.
Jan. 18 – Murfreesboro Technology Council Meeting
Murfreesboro comes together to talk about technology and the city's future at the Murfreesboro Technology Council meeting Thursday, Jan. 18, at the Murfreesboro Datacenter (1020 W. College St.). The council focuses on economic development in the Rutherford County and Middle Tennessee area by bringing technology companies to the city and bringing them together. The meeting will begin at 6 p.m. To register or for more information, visit murfreesborotechnology.com.
Jan 18–20 – TSSAA Bowling Championships
The Smyrna Bowling Center (95 Weakley Ln., Smyrna) will host the Girls and Boys TSSAA State Bowling Championships Jan 18–20. For more information, visit tssaa.org/bowling.
Jan. 25 – Music Mingle
Local music supporters will gather at the January installment of Music Mingle, a meetup organized by Cultural Arts Murfreesboro, at 5:30 p.m. Thursday, Jan. 25, at Bradley Academy Museum, 415 S. Academy St. All music producers, promoters, teachers, composers, musicians, conductors, songwriters, music business owners and music fans are welcome to come to Music Mingle. The goal is to encourage communication and collaboration between individuals in the music community, start community discussions about the needs and direction music is taking in the 'Boro, and have fun mingling and networking. Attendees are encouraged to bring an instrument to this Music Mingle, as organizers plan to incorporate a jam session into the meeting. Hot cocoa, tea and appetizers will be provided. For more information on the Music Mingle, contact Katlyn Stevenson at 615-867-7244 or kstevenson@murfreesborotn.gov.
Jan. 26 – Education Gala
The City Schools Foundation announces the 11th Annual Excellence in Education gala at the Stones River Country Club (1830 NW Broad St.) Friday, Jan. 26, from 7–9 p.m. The City Schools Foundation is a group of civic and business leaders banding together to benefit Murfreesboro City Schools' pre-kindergarten through sixth-grade students. For additional information, call 615-893-2313.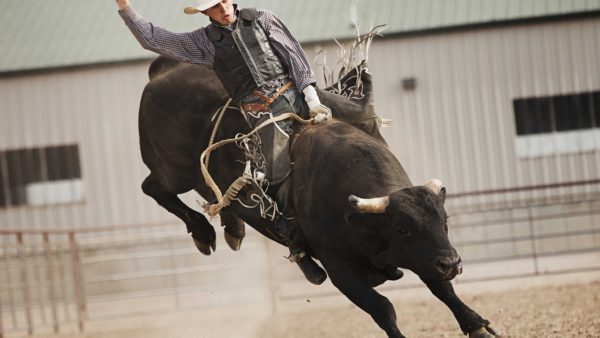 Jan. 26–27 – Extreme Bull Riding
Witness Extreme Bull Riding at the Tennessee Miller Coliseum (304 West Thompson Ln.) with doors opening at 6 p.m. and the show beginning at 7:30 p.m. on Friday, Jan. 26, and Saturday, Jan. 27. For tickets and more information, visit extremebullridingevent.com.
Jan. 27 – Cars and Coffee
Hang out with Gateway Classic Cars (320 Tech Park Dr., La Vergne) on the last Saturday of every month for over 250 classic and exotic cars at Cars and Coffee event; the next one is coming up Saturday, Jan. 27, from 9 a.m.–noon. Bring the family for donuts, coffee and all of the newest arrivals with no admission fee. All makes and models are welcome to cruise in. For more information, call 615-589-9952.
Wednesdays – The Murfreesboro Writers Group
Join the Murfreesboro Writers Group every Wednesday at 6 p.m. at Linebaugh Library (105 W. Vine St.) as writers gather to gain mutual critique on their works. Prepare to hear science fiction, poetry, alternate reality, memoir, fantasy, mystery and literary fiction. For more information, contact sayhello@murfreesborowritersgroup.com or visit the Facebook page @MurfreesboroWritersGroup.
Ongoing – 5th Annual Coffee Marathon
The 5th Annual Coffee Marathon is a service of the Murfreesboro Parks and Recreation Department. This is a full marathon (26.2 miles), but participants have three months to complete this race. Race fee is $25. For more information, call 615-893-2141.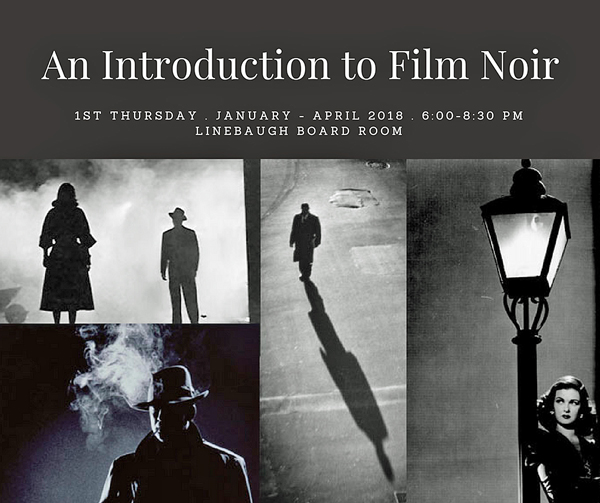 Feb. 1 – Celebrate Film Noir
Elyce Helford, a professor of English at MTSU, will take cinema's most shadowy genre out of the shadows and expose it to the light of day as she leads an exploration of the film noir genre of the 1940s and 1950s. Linebaugh Public Library, 105 W. Vine St., will host the free lectures the first Thursday of each month from February through April, beginning at 6 p.m. A film screening will follow each lecture. Film noir is a genre of movie making characterized by pessimism, violence, seductive women and perilous action often, but not exclusively, including private detectives.
The series includes:
Feb. 1 – "The Noir Look" followed by a screening of The Big Combo (1955)
March 1 – "The Femme Fatale" followed by a screening of Double Indemnity (1944)
April 5 – "The End of an Era" followed by a screening of Touch of Evil (1958)
Elyce Rae Helford teaches MTSU courses including Gender and Film, Film Noir, Survey of Popular Culture, Literature and the Holocaust, and Introduction to Women's Studies, and her publications include Enterprise Zones: Critical Positions on Star Trek, Fantasy Girls: Gender in the New Universe of Science Fiction and Fantasy Television, and The Woman Fantastic in Contemporary American Media Culture. For more information, contact 615-898-5961 or elyce.helford@mtsu.edu.