For almost 15 years, one store in Murfreesboro has promised its customers "recycled fun." Media Rerun, located at 2820 S. Rutherford Blvd. in the College Central Shopping Center, first opened its doors on March 18, 2003.
When the shopping center was first being built, Larry Pinkerton would pass the construction site on his way to MTSU, where he worked in the music department. Constantly having to drive by led to an idea that sparked Media Rerun.
Media Rerun is the home to shelves of CDs and cassette tapes, vinyl, DVDS and video games as well. Customers can buy, or sell, used media and electronic goods.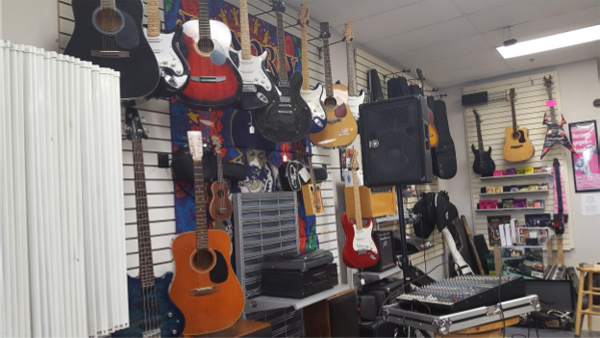 It became a passion project for the Pinkerton family, Larry and Gay, along with their son. They believed something like Media Rerun was needed on that side of town, a place for people to come and enjoy themselves.
When the College Central Shopping Center did officially open that March, it contained only the famous Walmart and the unknown Media Rerun. Today, those two remain.
With the store's dog and cat, Ruff and Meow, lounging around—while people listen to tunes, get guitar lessons or even play video games in-store—you have no choice but to feel right at home.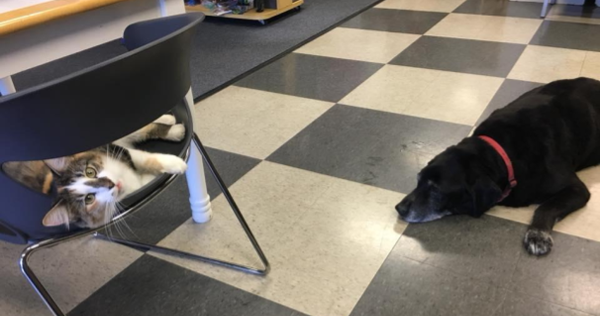 In February 2016, Media Rerun went through a major change when Pinkerton decided to retire. This led to the establishment's future being up in the air. It would have had to either close down or be bought by someone who was worthy of keeping it going.
Insert John Judkins, longtime employee, and his wife, Katie. The couple took over the store with an increased focus on vinyl records, in-store musical performances and local events with the consistent promise of family fun.
Before Judkins—an artist himself who has been touring with bands for nearly 12 years—took over the store, Media Rerun only had musical performances once every eight months. Judkins is a singer-songwriter that has been in his fair share of independent bands and is all too familiar with the lack of support they sometimes get.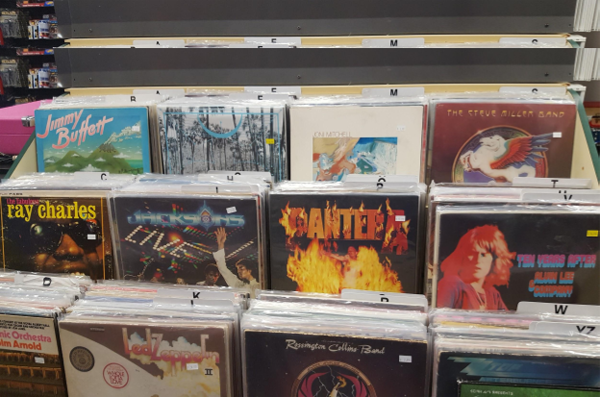 "There's always a need for a venue that is kind to musicians," Judkins says.
John, who also was the store's first performer during its 10th year anniversary in 2013, decided it was important to implement a monthly in-house show to help local artists get exposure.
"Musicians can show up to certain venues and nobody be there (or even care), but I want to make sure that there's something for musicians in this town," Judkins says.
The same way that Judkins welcomes people with open arms when handling their used goods, he welcomes musical artists. If they'd like the opportunity to perform, he grants them that chance, whether they are touring or just looking to showcase their gift with the community.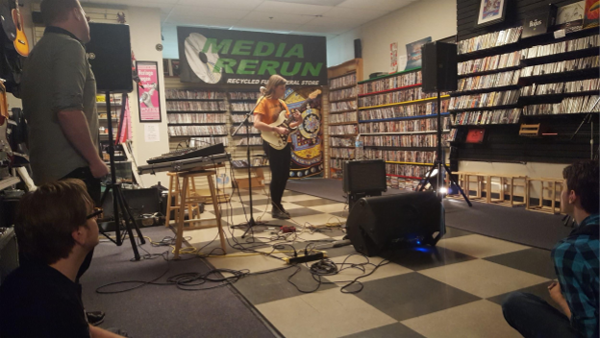 Frank Ball, 34, professionally known as Sparkling Wide Pressure is one of those acts. Ball, being a frequent attendee of Media Rerun monthly shows, decided to reach out.
"We (Midwife) needed a place to play and I come to Media Rerun all the time to see shows, so I asked John and he was cool with it," Ball recalled.
For Jessica Harris, 23, coming to Media Rerun was supposed to be a one-time thing to trade in some Playstation 2 games for some cash. However, from the moment the Memphis native walked in the store back in 2013, she was greeted with open arms.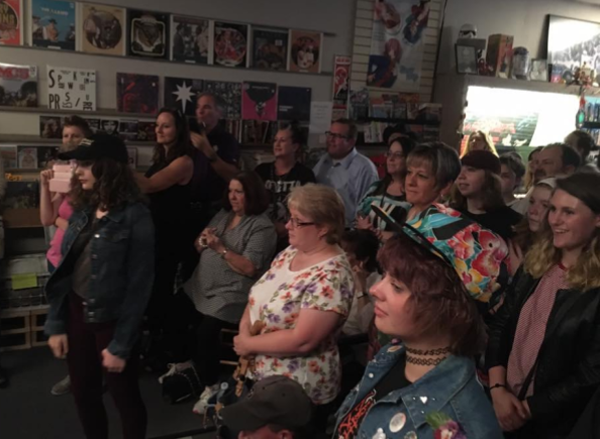 "I was a freshman at MTSU and the only intention I had going in the store was to just go get quick cash for some food, but I left with much more than that," Harris said.
Harris left Media Rerun with a lasting impression and a feeling of familiarity, something she had been longing for since Murfreesboro was still a very new place to her at the time. Visits to Media Rerun started to not only become regular, but they rarely had to do with her making purchases or trading something in.
"It's different from other stores because of its comfortability," Harris said, adding, "I've never walked in any store and felt like I was walking into a living room full of my friends, until I started coming to (Media) Rerun."