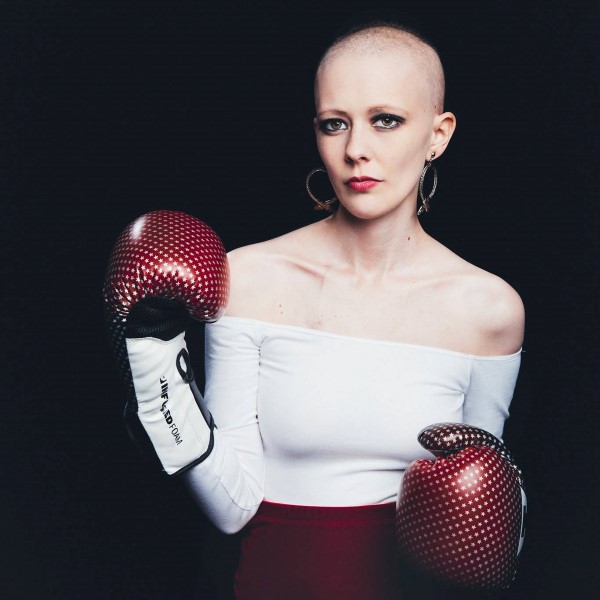 Nashville musicians will perform at Mercy Lounge in memory of artist and musician Jessi Zazu on Thursday, Jan. 11. Zazu died in September 2017 at age 28 after a battle with cervical cancer.
Ain't Afraid: Songs of Jessi Zazu and Those Darlins will feature a house band led by Jerry Pentecost, along with Zazu's former bandmates Kelley Anderson and Linwood Regensburg. Several guests will perform songs from Those Darlins' catalog, including Bully's Alicia Bognanno, John McCauley of Deer Tick, Caitlin Rose, Parker Gispert of The Whigs, Jessica McFarland and Mimi Galbierz of Savoy Motel, Larrissa Maestro, Jasmin Kaset, Becca Richardson and Dante Schwebel.
For nearly a decade, Those Darlins were a leading force in Nashville's rock scene. The band formed in Murfreesboro in the mid-2000s, where Zazu and other members attended the Southern Girls Rock Camp. Zazu continued to volunteer at the annual event, which aims to empower youth through musical performance and songwriting.
All proceeds from the Jan. 11 event will benefit Jessi Zazu Inc., a nonprofit organized to support "opportunities for young people in the arts, awareness of women's health and health services and the continuing peaceful efforts in social justice."
Doors open for the 18-and-up event at 7 p.m. with the show beginning at 8 p.m. Advance tickets are available at mercylounge.com.