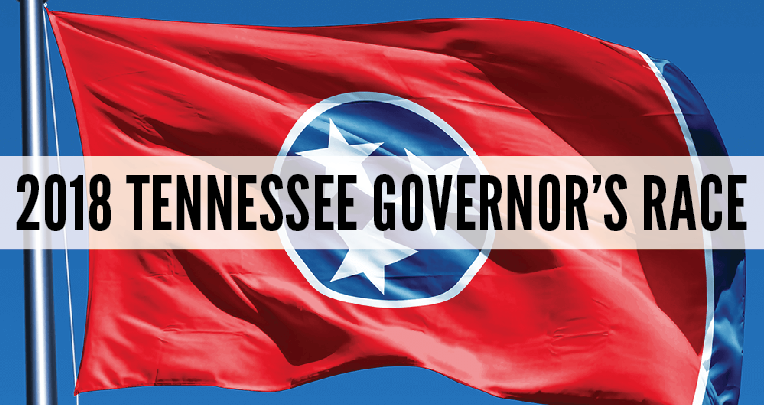 The race to the governor's mansion may be the most closely watched election for Tennessee in 2018. State Senator Mark Green (R-Clarksville) was first to file his candidacy for the gubernatorial election on Jan. 5, 2017. In the year since Green's announcement, nine more candidates have stepped into the race; Green withdrew his candidacy after President Trump nominated him for United States Secretary of the Army (Sen. Green subsequently withdrew himself from consideration for that post as well).
The incumbent, Governor Bill Haslam, is ineligible for reelection due to term limits. Gov. Haslam was first elected in 2010 and reelected in 2014. During the 2014 general election, Gov. Haslam defeated his Democratic opponent with 70.3 percent of the votes cast. In the 2010 race, Gov. Haslam defeated his opponents with 65 percent, or 1,041,545 votes, across the state.
Gubernatorial candidates for the 2018 election hail from all corners of the state and state politics. From Speaker of the House Beth Harwell to former Nashville mayor Karl Dean, Middle Tennesseans will see several familiar names and a few new ones on their ballots for the August 2018 primary election.
Many of the 2018 candidates list education as a top concern if elected governor of Tennessee. The State Collaborative on Reforming Education (SCORE) will host the 2018 Gubernatorial Forum on Education on Wednesday, Jan. 23, 2018 at the Belmont University Curb Event Center from 7–8 p.m.
The Candidates: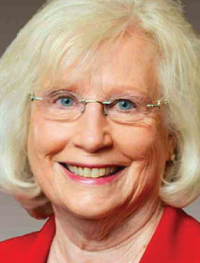 Former State Senator Mae Beavers
maebeavers.com
Former state Senator Mae Beavers of District 17 served in the Tennessee General Assembly from 1994–2002 as a representative and from 2003–17 as a senator. During her tenure in the General Assembly and on the campaign trail, Beavers has expressed her interests in banning sanctuary cities, repealing Gov. Haslam's gas tax, defending Confederate statues and declaring pornography a public health crisis.
A self-described Constitutional Conservative, Beavers announced her resignation from her Senate seat in August 2017 to focus on her gubernatorial campaign. Campaign finance laws restrict candidates from receiving funds while in office. If Beavers had remained in office, she would have been ineligible to receive campaign funds for the duration of the 2018 legislative session.
Aside from her gubernatorial campaign, Beavers continues to make headlines for blocking constituents from communicating with her on Twitter.
___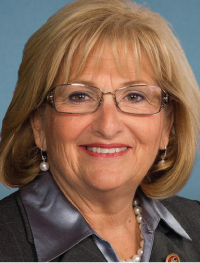 Representative Diane Black
dianeblack.com
Congresswoman Diane Black of Tennessee's 6th Congressional district has held office since 1999. Rep. Black's political career began in the state House of Representatives, where she served until joining the state Senate in 2005.
In 2010, Rep. Black won the Republican primary for the Congressional seat vacated by Bart Gordon with 31 percent of the vote. Middle Tennesseans Lou Ann Zelnick and state Senator Jim Tracy both received 30 percent of the total votes.
As a Congresswoman, Rep. Black has focused on repealing the Affordable Care Act, eliminating amnesty for illegal immigrants and de-funding Planned Parenthood. Rep. Black is currently one of the 25 wealthiest members of Congress.
In December, Rep. Black announced she would step down from her role as House Budget Committee chairwoman to focus more on her gubernatorial campaign.
___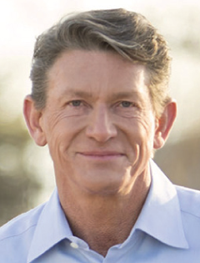 Former Tennessee Economic and Community Development Commissioner Randy Boyd
randyboyd.com
Randy Boyd began his career not as a politician, but as an entrepreneur, betting all of his savings on starting a dog fence company, Radio Fence. Boyd's dedication and persistence paid off and the business was a major success. Radio Fence eventually led to the Invisible Fence brand and Radio Systems Corporation, which now exceeds annual sales of $400 million.
In 2007, Boyd decided to give back to his Knoxville community by helping develop the Pond Gap Full Service Community School. Boyd's passion for education did not go unnoticed; in 2012 Gov. Haslam appointed Boyd to an unpaid special advisor position on higher education. Boyd assisted in the creation of the Drive to 55 program and Tennessee Promise, which provides two years of community college or technical school to Tennessee seniors at no cost and no additional cost to taxpayers.
While serving as Gov. Haslam's Tennessee Economic and Development Commissioner, Tennessee saw the most new jobs created in the state's history with 50,000 created jobs and $11 billion in capital investment.
An avid runner, Boyd ran 537 miles across the state and visited all 95 counties to meet the voters and promote physical activity. His slogan has been "Run with Randy."
___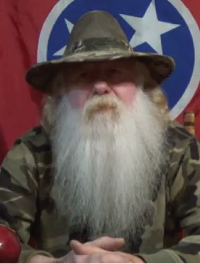 Mark "Coonrippy" Brown
twitter.com/coonrippy
This year marks Mr. Brown's second gubernatorial run in Tennessee. Brown first ran for governor in 2014 as a Republican to raise awareness for his pet raccoon, Rebekeh.
A native of Gallatin, Brown had raised Rebekeh from a baby and treated her as a member of his family. However, Rebekeh was seized by the Tennessee Wildlife Resources Agency. After reaching out to Gov. Haslam, hiring a lawyer and receiving 64,000 signatures on a petition, his raccoon still was not returned to him.
Subsequently Brown declared his candidacy for the highest office in the state. Gov. Haslam defeated Brown in the primary elections, with Brown receiving 6.8 percent, or 44,165 votes, but this has not deterred him; Brown chose to run as an independent in the 2018 gubernatorial election.
___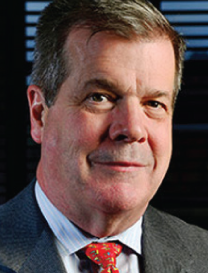 Former Nashville Mayor Karl Dean
karldean.com
Before joining the 2018 gubernatorial race, Karl Dean was best known for his two terms as mayor of Nashville. He was elected in 2007 and held office through 2015. During former mayor Bill Purcell's terms, Dean served as Nashville's Director of Law. From 1990 to 2002, he served as the public defender for the city.
During his two terms as Nashville's mayor, Dean led the city out of the Great Recession and the Flood of 2010 into an unprecedented economic boom. Under his leadership, Nashville experienced the third-highest job growth across metro areas in the United States. Dean's projects as mayor included his work on the creation of the Music City Center, which to date has generated over $735 million dollars for Nashville.
Dean believes that the biggest mistake of the state legislature in recent years was failing to vote to expand Medicaid in 2015 with Gov. Haslam's InsureTN proposal. He also considers increasing teacher pay, ensuring all school districts receive resources they need, creating a thriving business environment in Tennessee and increasing access to healthcare in rural areas of the state as key priorities if elected governor.
Until August 2017, Dean was the only Democrat that had announced candidacy for the 2018 gubernatorial election, having declared his candidacy in February 2017.
___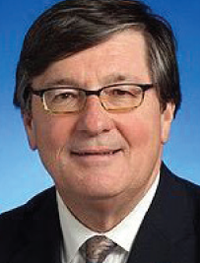 House Minority Leader Craig Fitzhugh
craigfitzhugh.com
The representative of District 82 in Ripley since 1994, House Minority Leader Craig Fitzhugh is the only gubernatorial candidate in 2018 from West Tennessee.
Leader Fitzhugh began his career with four years of active duty service in the United States Air Force as a Captain in the Joint Advocate General (JAG) Corps after graduating from the University of Tennessee College of Law. Following his military service, Leader Fitzhugh returned to Ripley to practice law. He currently serves as the Chairman and CEO of the Bank of Ripley.
In his 23 years at the Tennessee General Assembly, Leader Fitzhugh has advocated for public schools, sought to improve healthcare in rural parts of the state and led the House in pursuing Gov. Haslam's InsureTN measure. Leader Fitzhugh previously chaired the House Finance, Ways and Means committee.
___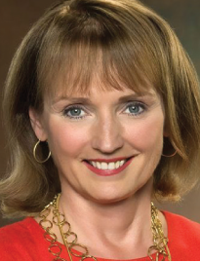 Speaker of the House Beth Harwell
bethharwell.com
The first female Speaker of the House in Tennessee history, Beth Harwell has represented Tennessee's 56th House district since 1988.
Prior to joining the state legislature, Speaker Harwell taught as an associate professor at Belmont University and was a research analyst for the state Board of Regents. Speaker Harwell earned her doctorate and master degrees in social science education from Vanderbilt University.
As Speaker of the House since 2011, Speaker Harwell has maintained close involvement in Tennessee political issues over the years. As governor, Speaker Harwell notes she would focus on defending the Second Amendment, fighting Tennessee's opioid crisis, halting illegal immigration and boosting education.
___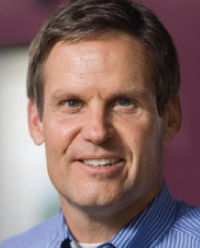 Bill Lee
billlee.com
A political newcomer, Bill Lee stepped out of obscurity and into the race in April 2017. A lifelong native of Franklin, Lee still resides there on his family's cattle farm.
After attending Auburn University to study mechanical engineering, Lee returned to Williamson County to join Lee Company, a home services and construction company his grandfather founded in 1944. Lee purchased the company from his father in 1992 and became its president. Today, Lee Company has 1,200 employees and earns annual revenues of $215 million each year. In addition to his role at Lee Company, Lee maintains involvement in his family's fourth-generation cattle farm and served as the 7th Congressional District representative for the Tennessee Higher Education Commission.
If elected governor, Lee says his priorities would be to reduce the tax burden and restrictions on businesses to promote economic growth, increase school choice and transparency and stand with law enforcement to keep Tennessee's communities safe.
___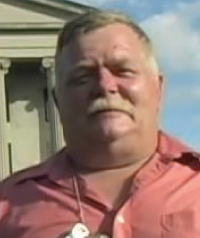 Basil Marceaux
republicaninarepublic.com
As of presstime, Marceaux has not officially declared his candidacy for governor of Tennessee. However, in a recent interview, Marceaux explained he intends to file his candidacy on Jan. 5, 2018.
Marceaux, a Republican, is no stranger to elections in Tennessee, having run in previous gubernatorial, state senate, U.S. Senate and U.S. House elections. A Marine veteran from Soddy-Daisy, Marceaux has cited recalling all permits and registrations for guns, removing all gold-fringed flags from the state and planting vegetation across Tennessee as key platforms in his previous campaigns.
___
Kay White
kaywhiteforgovernor.com
A realtor of 25 years in Johnson City, Kay White announced her candidacy for governor last summer.
White previously ran for the United States Congress in 1995 and 1997. Since then, she has stayed involved with politics by working on state and federal campaigns. In 2016, White served as a delegate from Tennessee at the Republican National Convention. Delegates are elected by state primary voters and confirmed by the state executive committee.
White lists making teachers' salaries more in line with administrators' pay, the right as governor to approve surveillance of any suspicious activity, and vetoing any new proposed tax by the legislature as some of her key priorities if elected governor in 2018.
She is the only 2018 gubernatorial candidate from Northeast Tennessee.
___
During the election season, the Murfreesboro Pulse will continue to keep track of candidates, issues and campaign efforts. Look to the February edition of the Pulse for information on the candidates running for Senator Bob Corker's seat.