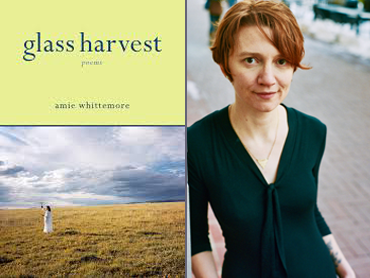 If you've read this fledgling column, you know its primary focus is local poets, poetry events and our city's growing poetry community. But what if you want to start sampling contemporary poetry from the comfort of your fireside chair on a cold January night? There are hundreds of print publications and thousands of online literary journals to choose from. Here are a handful of websites that post poems on a daily or weekly basis. Sample a few, follow them on social media, or perhaps sign up for a free email subscription to the one you like best.
With a goal of making it "easier for people to find poets and poetry they like," Poetry Daily features a poem from a new book, magazine or journal issue each day.
Working "to raise poetry to a more visible and influential position in our culture," the Poetry Foundation presents a Poem of the Day from its large archive of recent and past poetry. This site also presents collections of poems related to seasons, holidays and themes.
Poem-a-Day, published by the Academy of American Poets, features new work by primarily well-established poets each weekday. The poets also provide commentary on their work. On weekends, the site features classic poems.
With a focus on "socially engaged poets," Split This Rock has a Poem of the Week series and also has a searchable database of poems with themes such as community, criminal justice, the environment, gender identity, mental health, violence and much more.
Poem of the Week is an online anthology of poetry that offers, in addition to a weekly poem, a variety of content such as audio and video recordings, author interviews, essays on poetics and sometimes even the first draft of selected poems. Founded by former Nashvillian Andrew McFayden-Ketchum, this publication also has a current local connection, as Murfreesboro poet Amie Whittemore serves as assistant editor.
I'll share some online literary magazines I particularly enjoy in a future column. In the meantime, get out of that comfy chair and brave the cold for the January Poetry in the Boro on Sunday evening, Jan. 14, at Murfreesboro Little Theatre, 702 Ewing Blvd. Open mic signups start at 6:30 p.m. Featured readers Erin Elizabeth Smith and Sophia Stid will read at 7 p.m. Erin will be coming from Knoxville to join us—a first for this event to include a featured reader from outside the Middle Tennessee area. An hour of open mic follows a brief reception and book signing time. Full details are on Facebook.
Murfreesboro poet Amie Whittemore is an MTSU English instructor and an assistant editor at Poem of the Week. Here's a poem from her collection Glass Harvest, published by Autumn House Press.
Sundress in Winter
by Amie Whittemore
While I obsess over vanities
like should I henna my hair,
my uncle lies in a hospital bed,
thin as ladder rung,
fluid swallowing his lungs.
A nurse preps him for surgery.
Drains, needles, a giant straw of sorts—
perhaps a funnel.
Then weeks lying around, healing.
And this kind of juxtaposition all the time.
All the time. No wonder I like to erase
myself with television.
Prayer, though I'm the worst kind of suitcase,
packed with sundresses in winter,
lead me like morning.
When I see my uncle, thin as a whisper,
turn my scarlet hair into one of your flags.