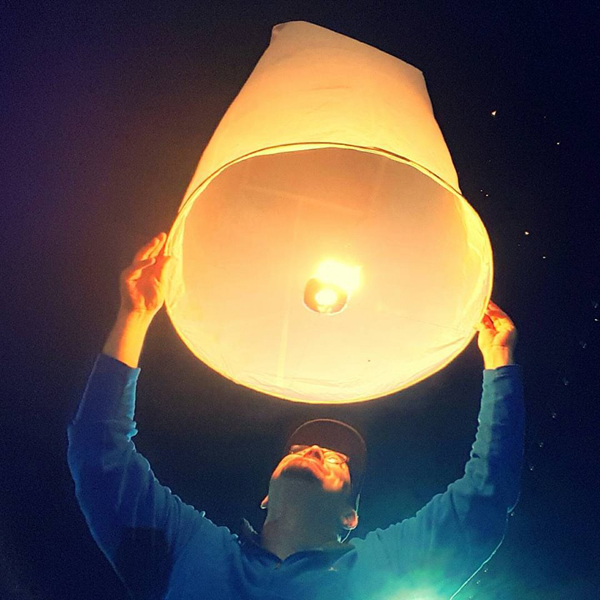 Many involved in the Murfreesboro music, nightclub and business communities will never forget a man named Rob Fortney.
Fortney grew up in Ashtabula, Ohio, and came to Middle Tennessee in the early 1990s, aiming to carve a niche for himself in the world of entertainment, concert promotion and throwing parties, eventually obtaining a public relations degree from MTSU.
Many people in the Murfreesboro area attended, performed at or worked at one of Fortney's local establishments, which included Bluesboro, 3 Brothers Deli, Inferno Bar, Revolver, Social and Blue Rooster.
Fortney, who died on Jan. 6, 2018, projected a "contagious enthusiasm," described one longtime acquaintance. "He had a unique gift for getting other people excited about whatever it was he was excited about."
Many called him a mentor, an inspiration and a friend, in addition to a father, son and brother.
"He was the biggest dreamer I know," Fortney's daughter, Sierra, said of her father.
DJs, photographers, entertainment professionals, restaurant and club owners and managers, sales reps and various others drew strategy, spark and enthusiasm from Fortney.
In fact, few people believed in an independent, community publication known as the Murfreesboro Pulse in its early years the way Fortney did.
The Pulse founders give a ton of credit to Fortney's support and encouragement, both financial and mental, and his never-ending stream of ideas—some wild and unrealistic, but many quite good—during the business' crucial initial years. It means a lot to have someone believe in you.
After Fortney finally left his 114 N. Church St. location (currently the home of Puckett's Grocery) for good, he began to see the potential in the Fulfillment by Amazon business model, appreciating the periods of quiet isolation and relatively low overhead cost, in contrast to the sometimes-stressful nightclub and restaurant industry.
After taking some time for himself, to travel, to reflect, to consider his next step, to spend some time with those he valued, Fortney announced to his daughter and his mother one day over dinner at Murfreesboro's Taste of Thai that he was going to Thailand for "a visit."
He enjoyed his visit, and soon made himself at home in the city of Chiang Mai.
There, he built a community of Amazon resellers, the Amazon Gorillaz. Fortney worked with many individuals in his community of Chaing Mai, Thailand, helping them launch and run profitable internet businesses, leaving behind many on that side of the globe who called him a leader and a visionary.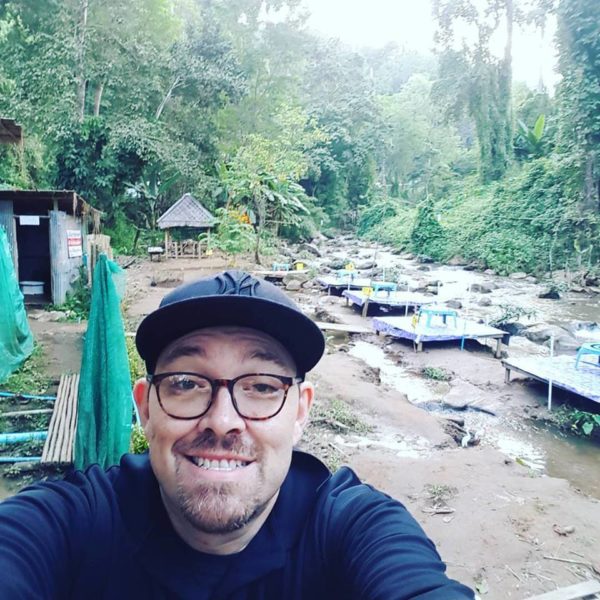 While residing in Thailand, Fortney took an interest in a remote hill tribe, particularly the children in this poor village, bringing them gifts and getting to know their culture. Over 2017, he and others on the Amazon Gorillaz team saved money for the construction of a school for the children of this tribe, and Fortney joyously presented it to the chief in early 2018. Feeling literally and figuratively on top of the world on this mountaintop, Fortney began his journey back to Chiang Mai. Though shortly after setting out on his return, he crashed his motorcycle on the curvy road; this was not his first motorbike accident; this one, however, he did not survive.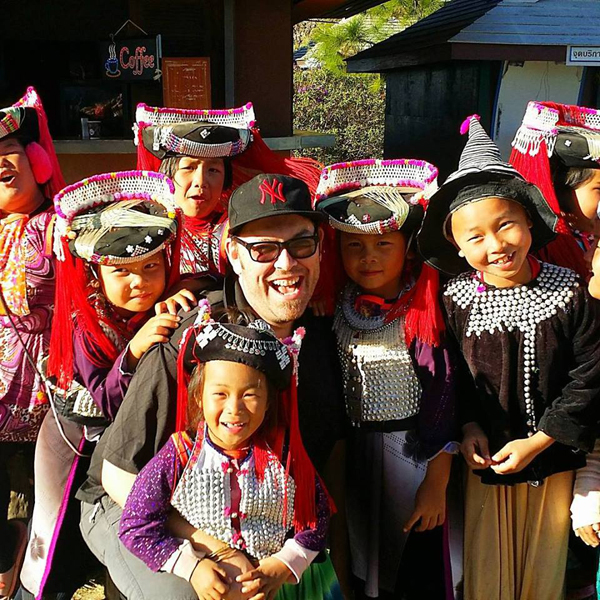 Fortney developed a strong appreciation for nature during his time in Thailand, and commented that while many live very simply there, much of the stress, rush and anxiety prevalent in U.S. society is simply not present for many people in Thailand.
"Thai people are really in the moment," Fortney had said about his friends in Southeast Asia.
Those mourning Fortney recall his deep love for his family and his drive as a businessperson. Some say that he encouraged and advised them to start businesses of their own. Another former employee recalls how Fortney made sure her kids had Christmas gifts during a particularly tight time for her family. However, this is not a memorial that claims "no one ever said a bad word about him," as sometimes the deceased are remembered as nearly flawless.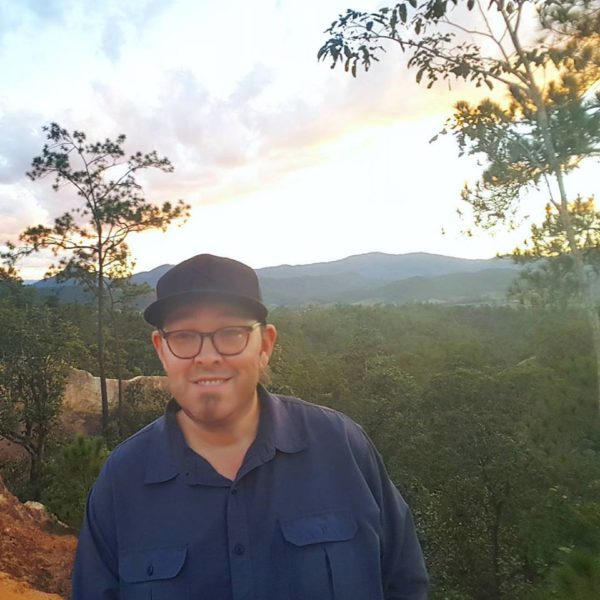 Those close to Fortney saw him struggle with anger, an unhealthy lifestyle, workaholism, mental illness, pride and respect issues during various times in his life.
The way he seized the last years of his life made some of his friends happy and hopeful as they heard his tales of his joyful, stress-free, healthy life on the other side of the world, walking through the mountains, enjoying sunsets on the beach, meeting people, relaxing, traveling through Asia and making a real effort to find peace and help others.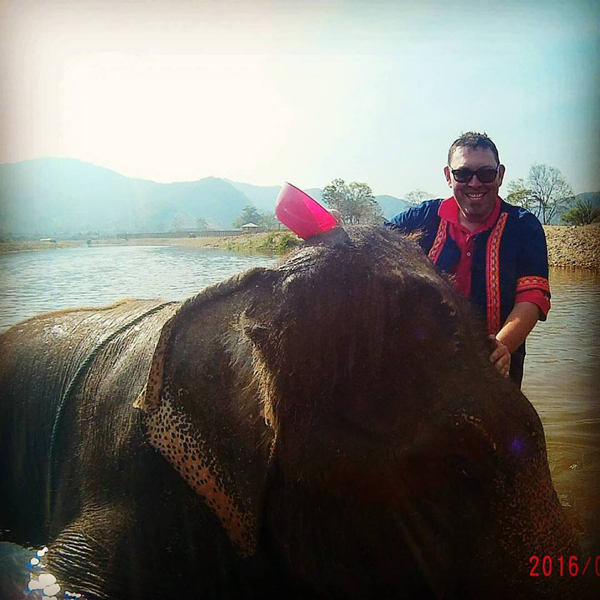 "I want to paint a picture of what he has become, not who he was," Sierra said, going on to discuss the time she was able to spend with him in Thailand. "Peace, happiness and patience were pouring out of my dad . . . there was no worry, there was no stress."
Fortney made the most out of his time in this world, living boldly and without fear, meeting everyone he could, promoting his endeavors, establishments and ideas, traveling to as many places as possible, leading a "grand fantastic" life. He will surely enter this next phase of existence with as much enthusiasm and curiosity as he displayed while in the physical realm.
~~~
Stay tuned to the Pulse for more information on a Murfreesboro tribute event to Rob Fortney.