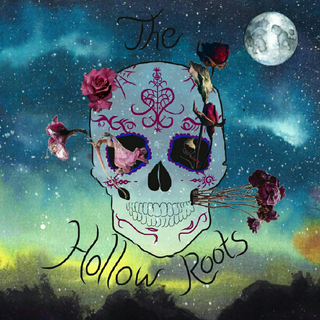 The Hollow Roots may seem like an unknown name on the local scene, but the band has been around for approximately six years. The group consists of Zach Chadwick (guitar/vocals), Colten Delgado (guitar), Tyler Stonell (bass) and Billy Kitterman (drums), who all met in MTSU's recording industry program. Until mid-2017, they were known as The Hollows and paid their dues gigging in local venues and houses before relocating up to Nashville and changing their name to The Hollow Roots.
This self-titled album aims to combine the group's love of '70s rock bands like Led Zeppelin and Black Sabbath with a modern sound palette and approach, and it achieves that for the most part. The Hollow Roots succeeds in capturing the band's energetic live sound with the only flaws coming in the blueprints of the songs themselves.
Throughout the record, the group puts a heavy spin on grooves akin to Led Zeppelin and riffs in line with Sabbath's trademark sound. Vocally, Chadwick captures the vocal spirit of Robert Plant and Ozzy Osbourne, ultimately landing somewhere in Scott Weiland territory. The best moments of the album give the band the same sonic vibe as modern acts like Velvet Revolver, The Answer and Greta Van Fleet pull off.
"Your Lips" is straight-up Zeppelin worship, "Chandeliers" has strong instrumentation that Slash and his bandmates wouldn't be embarrassed to put their name on, and there are some rock-solid guitar lines running through "I Can Never Tell" that scream Cream with a hard-rock edge.
While the sound and the skill is there instrumentally and vocally, the two main things that hold this debut back are the mixing and songwriting.
The vocals/instrumentation seem to be on different planes at times, with Chadwick's vocals front-and-center with the accompaniment on the back burner in danger of becoming glossed over. The lyrics are fine, but the melodies and progressions just don't always "pop" or stick with the listener.
Fans of hard- and blues-rock will definitely dig this debut project from the young group, but there's plenty of room for the band to grow on releases to come.
The Hollow Roots' self-titled album is available on Spotify and Amazon.