As we enter 2018, what are you asking for this year? A better job, bigger house, new car, to pay off debt, be happier or live a healthier lifestyle? Murfreesboro's UFC Gym, part of an international network of fitness facilities bearing the name of the popular mixed martial arts Ultimate Fighting Championship league, can definitely point you in the right direction when it comes to working out.
Allen Clark, co-owner of the Murfreesboro UFC Gym, emphasizes "balance, not just conditioning," he says.
When you enter the UFC Gym, immediately to the right is a huge octagon, while multiple punching bags fill the left side of the room. The other co-owner, Priyanka Patel, welcomes those coming into the gym with a bright smile. Many who work out at the local UFC Gym rave that the trainers make everyone feel comfortable and like they belong at the facility, and the staff works closely with its members in setting, and achieving, personalized goals.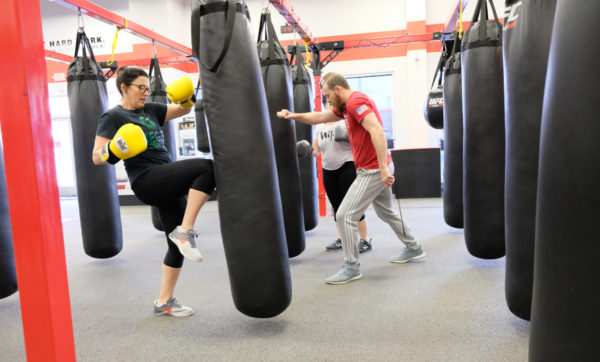 If you have seen UFC on television, you may think it isn't for everyone: bruised and bloodied faces, brutal kicks, painful submission holds, an incredible level of physical stamina and ability and pinned-down positions that leave unsuccessful competitors with a crushing loss.
However, Clark, a past MMA competitor himself, encourages and welcomes anyone who may initially shy away.
"Everybody has to fight, but not in the octagon," he says. I begin to understand why he is called The Philosopher.
He goes on to state, referencing his UFC Gym shirt, that he wants people to pay closer attention to the word "gym" than the "UFC" portion. The basic functional equipment inside the gym, such as a bench press, squat rack, leg press and multiple dumbbells, affirm that the place is not just all about fighters striking one another.
Clark advocates for his clients and wants them to understand that "the gym is where you prepare for life, not live life" and he wants it to be a "fun activity, a way to not be on the treadmill."
All ages are welcome and "all people from all walks of life" can take advantage of a free day pass before considering joining the gym, which offers general fitness classes, kickboxing, Brazilian Jiu-Jitsu, high-intensity interval training, youth programs, boxing and yes, if desired, instruction in mixed martial arts.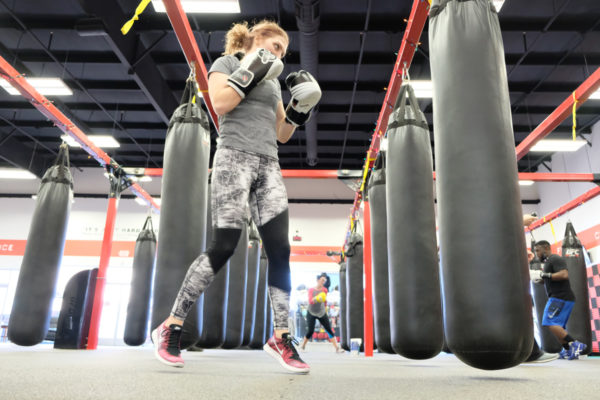 Clark mentions that only a very small percentage of those who train at UFC ever want to participate in competitive mixed martial arts matches. The vast majority of those who come in simply look for a fun, challenging workout to help get them in shape for life.
To anyone who wants to be a part of the community and start, he says "the first step is walking in the door and continuing to make that same step of coming through the doors . . . I'll take it from there."
He realizes that life choices outside the gym affect what happens inside. Therefore, he empowers everyone to appreciate, assist and respect their counterparts in the gym, and to realize that in due time good things come to those who wait.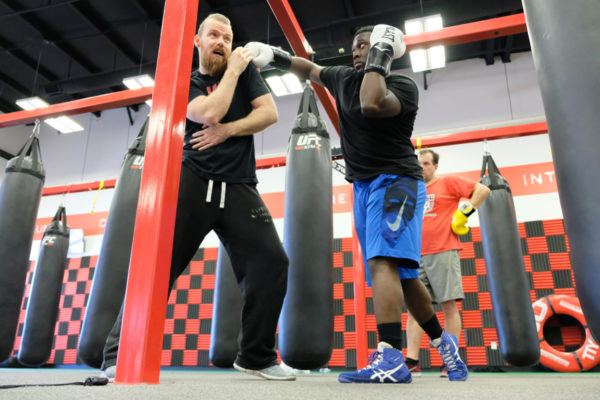 "Goals, he says, "should be whatever you want them to be, but they gotta have purpose."
If you are ready to be whipped into shape by Allen and Priyanka this year, give UFC Gym a try, and absorb some of their knowledge and skills.
Be a better you every day!
UFC Gym
2812 Old Fort Pkwy., Murfreesboro, Tennessee
615-848-8387 or 615-848-3747
murfreesborogm@ufcgym.com