Boro Art Crawl returns to downtown Murfreesboro on Friday, Feb. 9.
Venues on and around the Murfreesboro Public Square will host local artists and their artwork for this collaborative community event.
As as special feature of the February Art Crawl, the MTSU Center for Chinese Music and Culture will present a traditional Chinese dragon dance on the Square the evening of Feb. 9.
Furthering downtown Murfreesboro's partnership with the Center for Chinese Music and Culture, The Center for the Arts on College Street will host a Chinese Art Exhibition, which will remain on display through March 6.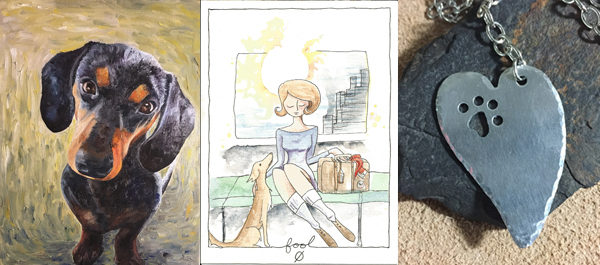 Additionally, as February 2018 rings in the Chinese Year of the Dog, many artists participating in the Feb. 9 Art Crawl will exhibit pet-themed artwork.
Over at Veda's Flowers & Gifts, 27 South Public Square, Murfreesboro author Joe Hafner will hold a book release and signing of his novel Rooster's Leap on Art Crawl night.
View the Boro Art Crawl Map Here
For more information on the Boro Art Crawl, visit boroartcrawl.com.