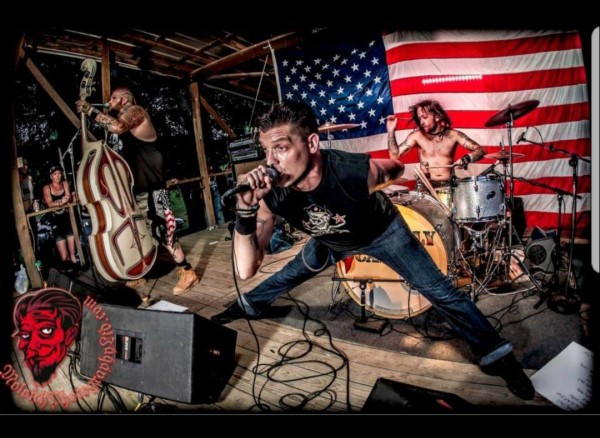 Electrifying rockabilly band Hillbilly Casino heads to Murfreesboro on Saturday, June 8, for a free concert at Handlebars.
Fans can get a fix of Hillbilly Casino's unique brand of hot-rodded country/punk/rock 'n' roll right here in town. Come out, have a few drinks and salute the start of summer with a high-energy, early June set from Nic Roulette, Ronnie Crutcher, Geoff Firebaugh and Matthew Arnn.
They've played at The Ryman, rubbed shoulders with acts like Rev. Horton Heat and are endorsed by Gretsch Guitars. Now, catch them for free in Murfreesboro. Hillbilly Casino is known for "getting the rock 'n' roll out of the people." Head out to Handlebars, 2601 East Main St., Murfreesboro to get a sucker punch of true rockabilly, presented by Nexgen Barbershop.
The show begins at 6 p.m. and King of the Road will open.