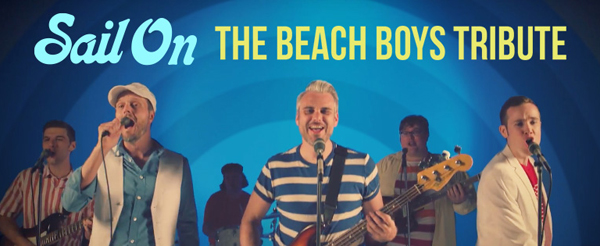 Plenty of good vibrations should fill the air as Middle Tennessee Beach Boys tribute act Sail On takes the Hop Springs stage on Saturday, May 18. The band will take the crowd back to summertime in the '60s as it pays homage to the pioneers of American surf rock.
Tickets are $15 and are available at hopspringstn.com.
Last year, Beach Boy Brian Wilson planned to perform with the Nashville Symphony Orchestra but had to cancel due to surgery recovery. However, Sail On sailed in and saved the day, taking the stage for that performance and keeping the orchestra surfing along.
Following the Hop Springs concert on May 18, Sail On also has a Friday, June 7, date on its calendar, opening McMinnville's outdoor community summer concert series.