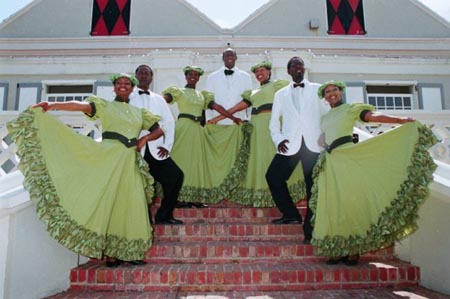 Imagine being in Italy, the Slovak Republic or even Curacao, watching, as natives do, folk dances, and enjoying the latest foods from their country.
From June 13-20, dance groups from Italy, Curacao, the Slovak Republic and other countries (that are currently being announced) will be in Murfreesboro and surrounding areas to showcase their native dances. The International Folk Fest has been going on since 1982 and gets better ever year. The festival is responsible for bringing to Rutherford County musical and dance groups from over 50 countries, including, Ireland, Israel, Mexico, Russia and Sicily. 
Murfreesboro's own Cripple Creek Cloggers host the dance show and will be making a trip to Italy later this summer to dance as well.
"To see the pageantry of costumes, music, unity and just the enjoyment of others makes the event great," says event organizer Steve Cates.
Hundreds are involved to make sure that the festival goes as planned. Meetings that are held months before include practice and discussions of the different locations to hold the visitors.
Performances take place at Cannonsburgh, Central Christian Church, Patterson Community Center, The Boys and Girls Club, schools and retirement homes. It can best be described as almost an International Folk Fest Tour, and most of the performances are free.
"If you would like to get involved, volunteers are encouraged to attend meetings or just contact me," says Cates. Groups are already making plans to represent their countries at next year's festival and organizers promise this year it will be a week of excitement, education and fun.
For more information, visit mboro-international-folkfest.org, or e-mail Cates at appdancer@aol.com.
2010 International Folk Fest
Public Performances Include:
Monday, June 14—7 p.m.
CENTENNIAL PARK
CTP Band Shell, Nashville
Wednesday, June 16—7 p.m.
CENTRAL CHRISTIAN CHURCH
404 East Main St., Murfreesboro
Thursday, June 17—7 p.m.
MANCHESTER ART CENTER
128 East Main St., Manchester
Friday, June 18—7 p.m.
PATTERSON PARK COMMUNITY CENTER
521 Mercury Blvd., Murfreesboro
Saturday, June 19—10 a.m.–4 p.m.
CANNONSBURGH
312 S. Front St., Murfreesboro