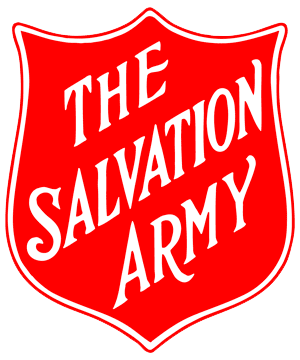 Leaves sway across the intersection of South Church and Broad Streets in downtown Murfreesboro.
It's the day after Thanksgiving. The streets of Murfreesboro are quiet and foggy. The silence is favorable.
Enjoyable. Solitude.
Holiday shoppers are nowhere near this empty intersection, and Black Friday has begun at Stones River Mall, not far away. Surprisingly, homeless individuals are scarce on the streets as well. The Linebaugh Public Library, a sanctuary to many homeless people, is closed today. There are no cardboard signs being held describing situations unknown. No pedestrians inhabit the sidewalks.
In the silence of the streets, my thoughts begin to race. Recently, there has been some confusion about the role of The Salvation Army in Murfreesboro. Some say that it only shelters families, but others say the organization shelters individuals as well.
Apparently defeated in finding a homeless person to ask about the Salvation Army dispute, I sit on the stoop of an abandoned business building to think about alternate ideas.
Atop the South Church Street bridge, a figure arises out of the fog and into the light. As the figure steadily grows closer, I see a man. He has a backpack, a baseball cap and winter clothes on his body. The man's gray hair hints that he is roughly 70 years of age. A smile grows on his elderly face as his one tooth pokes out the side of his mouth. His name is Joey.
"Hello," he says with a skittish tone.
I begin to ask him about his thoughts on The Salvation Army's shelter for homeless individuals. It turns out Joey is homeless. He doesn't mention if he has utilized the services of The Salvation Army, but he does have opinions.
"Costs money to stay there," Joey says.
His eyes dart back and forth in an attempt to see who's around. The surrounding area is vacant. Only Joey and I populate the expanse.
Joey says he doesn't know if The Salvation Army houses individuals or not, only confirming the confusion surrounding this issue. I ask if he is going to the Journey Home, a homeless resource center next door. He says no, but doesn't proceed to tell me what his plans are today. Joey shyly says goodbye and waddles down the road once again.
Instead of scouring the streets of Murfreesboro for more people to ask about this misunderstanding, I decided to go to the source.
Outside of The Salvation Army, a few volunteers are waiting to serve the scheduled 4:30 meal. A man named Bill sitting on a bench at the picnic table has been volunteering for years.
"Room in the Inn is always full and motels aren't safe," says Bill. "So, this is a great, safe option for families."
The Salvation Army currently has a 7:30 p.m. curfew for individuals and families who are sheltered. The people sheltered at this facility are required to pay between $50 and $65 per week to stay overnight. Additionally, documented proof of looking for a job is necessary as well as a breathalyzer test before entry each night.
If homeless individuals don't mind curfews, tests and payments, The Salvation Army is one option for homeless individuals and families.