Thursdays – TOPS Weight Loss Group
Join the Murfreesboro Chapter of TOPS (Take Off Pounds Sensibly), a weight-loss support group, every Thursday evening at Standing Stone Chapel (1124 Brinkley Ave.) for a 5:30 p.m. weigh-in and 6 p.m. meeting. For more information, call (615) 427-2825.

First Fridays – Star Parties
The Physics and Astronomy Department at MTSU invites everyone to star parties the first Friday of the month from 6:30–8:30 p.m. at the new MTSU science building (room 1006). There will be a 45-minute lecture followed by an outdoor telescope observation near the Wiser Patten Science Observatory. Admission and parking are free.
Dates for Spring 2016:
Feb. 5 – Another Ninth Planet? (Chuck Higgins)
Mar. 4 – Not So Dark Dark Matter (Irina Perevalova)
Apr. 1 – Symmetry, the Big Bang, and You (Rob Mahurin)
For more information, contact (615) 898-2483 or (615) 898-5946.
Feb. 5 – United Way's Community Baby Shower
Join United Way at Patterson Park (521 Mercury Blvd.) at 1 p.m. on Friday, Feb. 5, to help provide expectant mothers and their babies healthy beginnings through workshops and resources. Companies can participate as corporate sponsors, a collection site and provide company volunteers for the sort-a-thon. Volunteers must register at yourlocaluw.org.
Feb. 5 – Storytime and Puppet Show
Bring your little ones to Linebaugh Library's Storytime and Puppet Show inside Books-A-Million (Stones River Mall, 1720 Old Fort Pkwy.) at 10 a.m. on the first Friday of every month. For more information, call (615) 893-4131.
Feb. 7 – Chinese New Year Program
Celebrate the Year of the Monkey with fun activities, crafts, and a taste of Chinese food at Discovery Center (502 S.E. Broad St.) from 1–5 p.m. Admission is free. For more information, call (615) 893-2300 or visit explorethedc.org.
Feb. 10 – Wild Things
Learn to love the wilderness with the family for children through age 5 at The Wilderness Station (687 Veterans Pkwy.) at 9:30 a.m. Wednesday, Feb. 10. Advanced registration is required. For more information, call (615) 217-3017 or visit murfreesborotn.gov/parks.
Feb. 10 – Thyroid Recovery Workshop
Thyroid symptoms can cause fatigue and low energy, difficulty losing weight, mental fog and poor memory, headaches, anxiety, depression and more. Dr. David Morris D.C. provides education at a free workshop at 7 p.m. (219 Robert Rose Dr. Ste. D) to answer the most-asked questions about thyroid issues. Call (615) 225-9100 to reserve a seat.
Feb. 11 – Exilis Fat Reduction Event
The Skin & Allergy Center (1970 Medical Center Pkwy.) offers a non-invasive fat reduction treatment that utilizes radiofrequency energy to heat up layers of fat. The heat melts fat and your body absorbs it naturally. Walk in from 5–7 p.m. with refreshments and "poolside" drinks at the "beach party." For more information, contact (615) 624-5050 or find the Exilis Body Contouring Event in Murfreesboro on Facebook.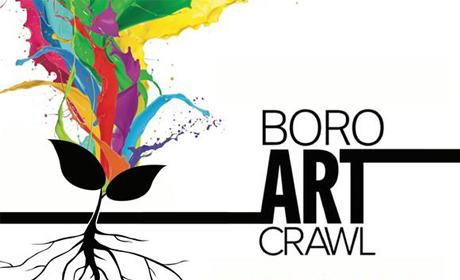 Feb.11 – Cultivate Networking
Join Cultivate Coworking (107 W. Lytle St.) from 5–7 p.m. to enhance your network within the community. Cost is free for Cultivate members and $5 for guests. Open to all. Snacks and drinks provided. For more information, call (615) 203-6084.
Feb. 12 – Boro Art Crawl
The Boro Art Crawl showcases Murfreesboro's artistic talent from 6–9 p.m. on Friday, Feb. 12 at venues surrounding the Murfreesboro Public Square. For more information, visit boroartcrawl.com.
Feb. 13 – Safe Saturday
Come out for this free monthly seminar the second Saturday of every month from 9–11 a.m. at Revolution Chiropractic, 546 Brandies Cir. Learn how to be safe every day with topics like self defense, child safety, health and fitness and routine safety. For more information, call (615) 225-2251.

Feb. 13 – Battle of the Brews
Craft beer lovers are welcomed to join Kymari House and the Mid-State Brew Crew for the Battle of the Brews at Middle Tennessee Natural History Museum (816 Old Salem Hwy.) on Saturday, Feb. 13. Ticket price includes a bottomless souvenir sampling glass for tastings and special dessert pairings. After sampling, vote for your favorite Brewmaster 2016. This event is family-friendly (kids get in free) and is a great way to celebrate Valentine's Day with friends and loved ones. All proceeds benefit Kymari House, a non-profit agency providing family support services to children at high risk of child abuse/neglect. For more information, find Battle of the Brews on Eventbrite.
Feb. 17 – Solar 101 Workshop
Lightwave Solar will host a workshop for business owners on Wednesday, Feb. 17, from 10 to 11:30 a.m. at the Rutherford Chamber of Commerce (3050 Medical Center Pkwy.). The workshop will explain the financial incentives for commercial solar installations, including the 30% federal tax credit, accelerated depreciation, TVA's solar program and USDA's 25% solar grant for small, rural businesses and farms. Presentation will highlight a 1-year payback model with financing. Bring your electric bill for a free preliminary estimate at the event. For more information, contact Lightwave Solar at 615-641-4050.
Feb. 18 – Greenhouse Ministries Note Burning Celebration
With the help of donations and pledges from the community, Greenhouse Ministries completed the first phase of their capital campaign to "Build the Greenhouse." Join them for their "Note Burning" at noon Thursday, Feb. 18, at 309 S. Spring St. in celebration of their future home. Greenhouse Ministries began their first capital campaign on Sept. 14, 2015, with four phases consisting of the new land purchase, the new building, establishing an endowment for operating expenses and purchasing and renovating the current building. For more information, call (615) 494-0499.
Feb. 18 – The Connection, Business Networking at Mayday
The Connection: an Evening of Professional Networking and Business Brainstorming will be held from 5–7 p.m. Thursday, Feb. 18, at Mayday Brewery, 521 Old Salem Rd. All Middle Tennessee entrepreneurs and professionals are welcome to attend this casual, no-obligation event, where they can meet other small-business owners and tap into one another's experience and energy. An open roundtable discussion will encourage participation from those in attendance, asking them to articulate their vision for their business and calling for examples of some of the business challenges and solutions they are experiencing. The series will continue the third Thursday of each month.
Feb. 19 – Coffee with the Veterans
Join Operation Adopt a Hero at Cultivate Coworking (107 W. Lytle St.) from 7:30–9 a.m. on the third Friday of each month for Coffee with the Veterans, an informal, social networking event designed to foster friendships between local veterans and their community. Enjoy coffee, pastries and the chance to meet and mingle with our service members and their families. For more information, call (615) 893-6565.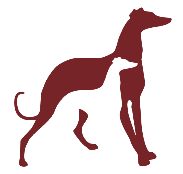 Feb. 20 – New Beginnings Conference 2016
Support the empowering of women with a day of faith and friendship at Embassy Suites (1200 Conference Center Blvd.) from 9 a.m.–4 p.m. Saturday, Feb. 20, with life stories from women in the community and some shopping on the side. There are a limited amount of tickets available at cheriejobe.com or select stores. For more information, call (931) 607-5828.
Feb. 21 – Greyhound Pets of America Nashville
Register for Greyhound Pets of America Nashville's Winter Gathering at MTSU's Livestock Center (1729 Greenland Dr.) from 1–4 p.m. Sunday, Feb. 21, with proceeds befitting GPAN in taking care of track-injured dogs. Enjoy shopping, games and prizes, pet pedicures, a chili recipe contest, vendors like Coach Potato, GPA Tri-state, GPA Emerald Coast and Birds Pottery and more alongside the chance to tour Birmingham adoption program's new dog hauler. This is a sight-hound only event. For more information, contact gpanashville@gmail.com or visit gpanashville.org.

Feb. 26 – Mardi Paws Masquerade Ball
Join Purple Paws at Stones River Country Club (1830 NW Broad St.) on Friday, Feb. 26, beginning at 6 p.m. for a traditional Mardi Gras Ball full of costumes, a Cajun buffet, authentic New Orleans beverages, zydeco music, silent auction, a walk through Jackson Square and a pet goodie bag. One hundred percent of profits support animal rescue expenses in Middle Tennessee. There will be a $100 prize for the best Mardi Gras mask. For tickets and more information, find Mardi Paws Masquerade Ball on Eventbrite.

Feb. 26–28 – 2016 Southern Equine Expo
The 2016 Southern Equine Expo presented by Meridian Equine Educational Center invites you to Miller Coliseum to learn the art of equine with presentations, hands-on demonstrations, educational lectures, clinics and competitions featuring a variety of breeds and disciplines with this year's featured clinician, America's Cowboy, Ken McNabb. Whether you are a trail rider, a rancher, a non-pro or open competitor, learn about creating a healthy environment in which each horse is trained using gentle methods. For more information, contact (615) 962-3655 or equineexpo@comcast.net, or visit southernequineexpo.com.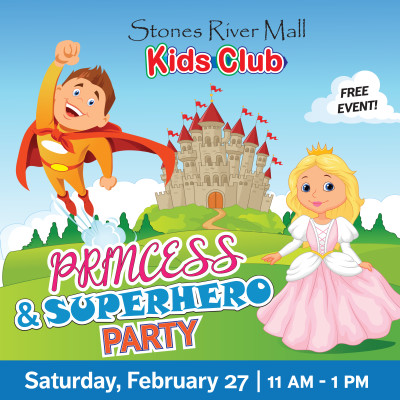 Feb. 27 – Champions 4 Health
In honor of Black History Month, Championtone Fitness (1180 Park Ave.) welcomes you to its first "Champions 4 Health" Fair from 10 a.m.–3 p.m. Saturday, Feb. 27, an event bringing awareness to health issues within the community and possible solutions. Get information from professionals in fields including women's and men's health, pediatric care, health problems in the African-American community, nutrition and pre-natal care and more. Admission is free. For more information, contact championtonefitness@gmail.com or (615) 473-1952.
Feb. 27 – Kids Club: Princess & Superhero Party
Join the Kids Club: Princess & Superhero Party at Stones River Mall's Center Court (1720 Stones River Pkwy.) from 11 a.m.–1 p.m. on Saturday, Feb. 27, for children to showcase their favorite princess or superhero costume while decorating their very own crowns and capes. Hancock Fabrics employees show off their custom-made costumes with professional photographs provided by JCPenney Portraits. Enjoy complimentary face painting and balloon art. Admission is free. Children must be supervised by an adult. For information, visit stonesrivermall.com, or contact (615) 896-4486 or mnoblitt@sterlingorganization.com.

Feb. 27 – Essential Oil Class
Interested in learning more about essential oils and how they can help improve your health? Learn ways to use them in everyday life from supporting your immune system to natural, green cleaning with Michelle Coffman and Melissa Wagner at Dr. Stephen Nutt's Family Chiropractic and Wellness (1114 N. Tennessee Blvd.) from 1–2 p.m. and an advanced class from 2:30–3:30 p.m. on Saturday, Feb. 27. Michelle will also do Zyto scans immediately after classes to test your body for specific needs. For more information, call (615) 542-1760