Something has let you know that fall is here. It might be an offer to "float down here." It might be a whimpering plea for help. Or it might be the sound of steps coming toward you from an unknown direction. . . .
Whatever it is, you have to survive. You have to make it through falling darkness and that bubble of worry in your gut that's going to boil as you dodge that thing that's been pursuing you from room to room.
Out of the safety of suburban life, you'll find carnage and danger at crypts, derelict structures and haunted woods around the mid-state. The Pulse has assembled this quick guide to the haunted attractions in the Middle Tennessee area. It's up to you, dear reader, to tell us your favorite haunt this year. Leave a note on the Pulse's Facebook page, and let us know which haunted houses really get the blood flowing.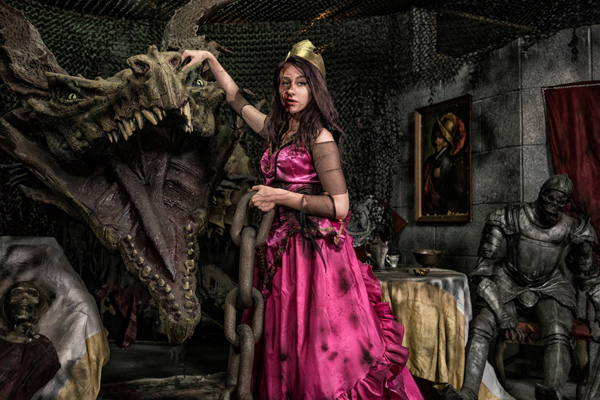 Watch that first step. It's a killer.
Clarksville Zombie Hunters
3975 Martha's Chapel Rd.
Cunningham, TN 37052
clarksvillezombiehunters.com
Price: $24
Creepy Hollow Haunted Woods
2133 Joe Brown Rd.
Spring Hill, TN 37174
creepyhollowwoods.com
Price: $25
Dead Land Haunted Woods
7040 Murfreesboro Rd.
Lebanon, TN 37090
deadlandwoods.com
Price: Single Trail – $15 / Both Trails – $25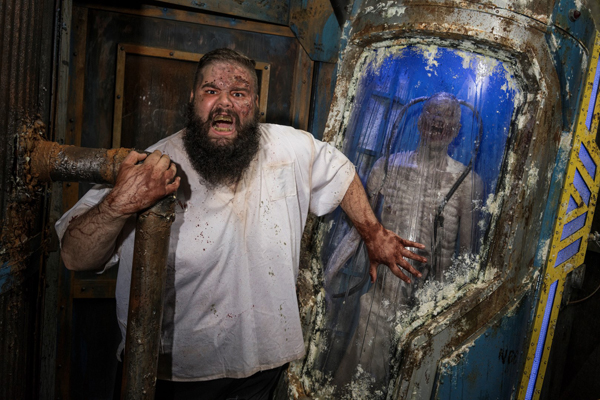 Devil's Dungeon
510 Davidson St.
Nashville, TN 37213
devilsdungeon.net
Price: $18
Full Moon Slaughterhouse
3445 Lebanon Pk.
Hermitage, TN 37076
fullmoonslaughterhouse.com
Price: $20–$25 (depending on days)
Haunted Hell – Clarksville
1770 Madison St.
Clarksville, TN 37043
Price: $18
Haunted Hell – Nashville
3930 Apache Tr.
Antioch, TN 37013
hauntedhellclarksville.com
Price: $18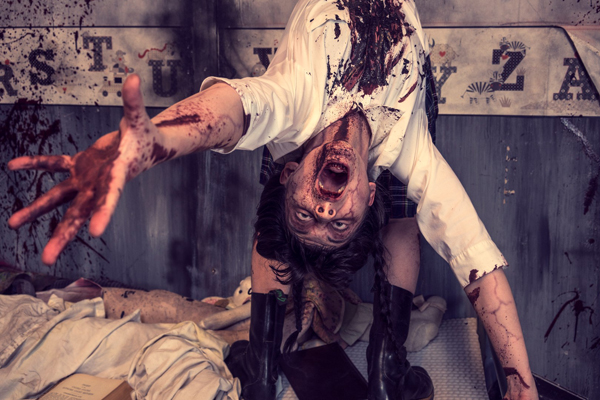 Meyers Creek Haunted Woods
3800 John Bragg Hwy.
Murfreesboro, TN 37127
meyerscreekhauntedwood.com
Price: $18
Miller's Thrillers Haunted Woods
1431 Carters Creek Pk.
Columbia, TN 38401
millersthrillers.net
Price: $20 per attraction;
Combo pass to both attractions – $30
Monster Mountain
273 McMurtry Rd.
Hendersonville, TN 37075
monstermountain.net
Price: $20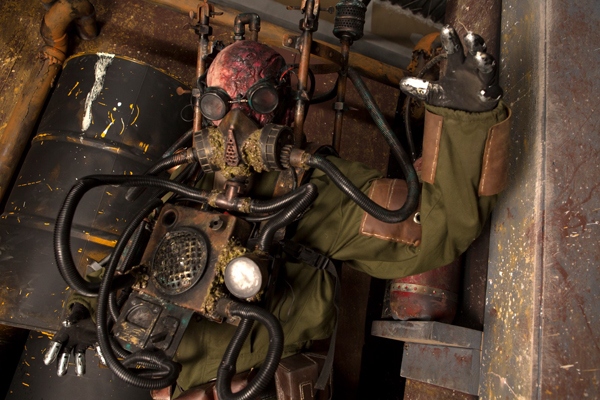 Nashville Nightmare
1016 Madison Sq.
Madison, TN 37115
nashvillenightmare.com
Price: $30 (four attractions)
Priest Lake Haunted Woods
4001 Bell Rd.
Hermitage, TN 37076
nashvillehauntedwoods.com
Price: $20–$25
Scream Creek Haunted Woods
1765 Martins Chapel Church Rd.
Springfield, TN 37172
honeysucklehillfarm.com
Price: $23