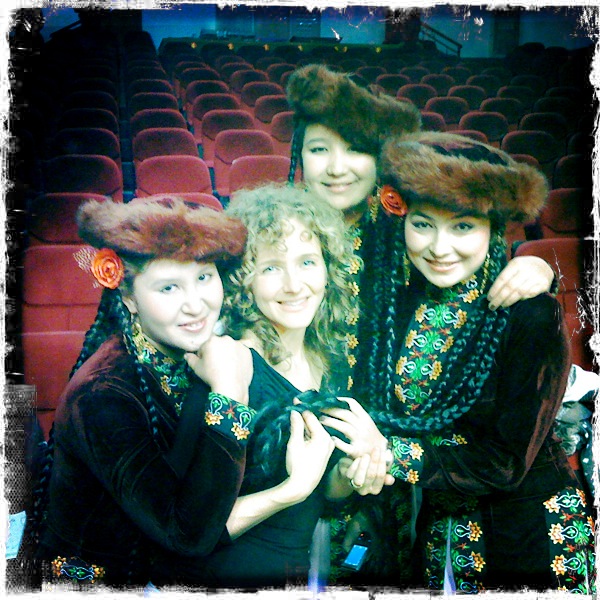 The Center for Chinese Music and Culture at Middle Tennessee State University will host a six-week festival highlighting Chinese music, dance and visual art beginning Jan. 30.
The 3,200-square-foot center opened in March 2016 after the university received a $1 million donation from the Confucius Institute, a worldwide effort affiliated with the Ministry of Education of the People's Republic of China that promotes Chinese culture and language through partnerships with universities, including MTSU.
In addition to hosting events throughout the year, the The Center for Chinese Music and Culture is home to a gallery of Chinese folk instruments and an archive library.
According to Dr. Mei Han, the center's director, the festival will coincide with the Chinese New Year, which falls on Feb. 16. The center will host a variety of art, lectures, performances and exhibitions on and off campus through March 26.
On Jan. 30, the Center for the Arts on College Street will open its Chinese Art exhibit, where visiting professors will lead workshops on Chinese calligraphy, traditional and modern painting, and philosophy. Other festival events include a discussion by Grammy-award winning musician Abigail Washburn, a Dragon Dance (traditional Chinese dance often performed during Chinese New Year) at the Murfreesboro Art Crawl in February and a Chinese New Year concert at the Wright Music Building on MTSU's campus.
Along with being the center's director, Han is an ethnomusicologist specializing in Chinese music and professionally plays the zheng, a Chinese string instrument. The Pulse spoke to Han about the center's first two years on campus, the upcoming festival and other events in store for 2018.
Murfreesboro Pulse: Reflecting on the almost two years since its opening, what has been your experience as the founding director of the Center for Chinese Music and Culture?
Mei Han: It has been a very positive experience. Since the Center was opened, we have been warmly welcomed by the MTSU and the Murfreesboro communities. Through lecture, performance and outreach programs, more than 7,000 students have visited the Center's musical instrument gallery. We have presented many concerts which showcase high quality of Chinese and East Asian Arts, and more than 20,000 Tennesseans have heard and seen our music performance in libraries, senior homes, school gyms and festivals. The Center has become an important part of the education and experience of global culture within the region, and we also sponsor many activities that bring American and Chinese cultures together, such as our dueling dulcimer concert and the MTSU jazz faculty ensemble concert and lecture tour to China.
What is the main goal of the Murfreesboro Festival of Chinese Arts, and what events can the community expect during the festival?
Our goal is to showcase a wide variety of Chinese art, from painting to music, and from calligraphy to dragon dance. The festival also presents a number of talks on cultural exchange by Chinese and American boundary-crossing artists and scholars, such as Grammy winner Abigail Washburn and famous ethnomusicologist Dr. Joseph Lam, the Director of the Confucius Institute at University of Michigan at Ann Arbor.
What other events and projects does the Center plan to host in 2018?
We will continue to promote cultural diversity and mutual understanding between American and Chinese people. We are collaborating with the Nashville Public Library to present a Beijing Opera face-painting event in April and an exhibition of Chinese Han dynasty (221 BC–200 AD) Stone Rubbing in July and will present concerts throughout this year in Murfreesboro and throughout the Middle Tennessee region.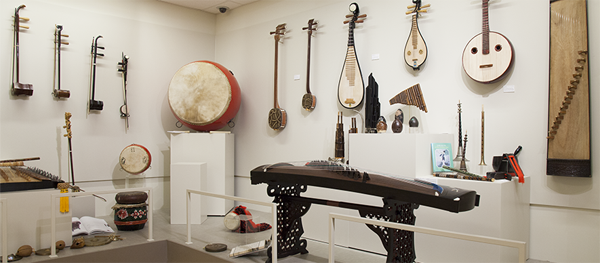 Check out the schedule for the Murfreesboro Festival of Chinese Arts below. For more information on the Center for Chinese Music and Culture, visit mtsu.edu/chinesemusic. The center is open to the public Monday through Friday from 9 a.m. to 3 p.m.
Chinese Art Exhibition
When: Jan. 30–March 6
Where: The Center for the Arts, 110 W. College St., Murfreesboro
Jan. 30, 7 p.m. – Opening reception followed by a lecture/workshop on Chinese calligraphy and traditional painting by Dr. Nan Liu; music by Dr. Mei Han
Feb. 9, 7 p.m. – Lecture/workshop on contemporary Chinese painting by Dr. Jianhua Yang; music by Dr. Mei Han
Mar. 3, 3:00 p.m. – Lecture/workshop on Chinese philosophy and painting by Dr. Guanping Zheng
Abigail Washburn: "Bridging Cultures through Language and Music"
When: Feb. 1 (time TBA)
Where: MTSU Center for Chinese Music and Culture, 503A Bell St.
Dragon Dance at Murfreesboro Art Crawl
Lecture/workshop on contemporary Chinese painting by Dr. Jianhua Yang; music by Dr. Mei Han
When: Feb. 9 at 6 p.m.
Where: Downtown Murfreesboro
Chinese New Year Celebration Concert
When: Feb. 16 (Chinese New Year's Day), 7:30 p.m.
Where: Hinton Hall inside Wright Music Building, MTSU
Chinese soloists with MTSU Symphony Orchestra
When: Feb. 24, 8 p.m.
Where: Hinton Hall inside Wright Music Building, MTSU
Dr. Joseph Lam: "The Presence and Absence of Kunqu in Operatic U.S. Music: A Historical Review"
When: March 25
Where: School of Music, MTSU
Concert at the Stones River Chamber Players Series
Wei Liang (erhu: Chinese 2-string fiddle), Mei Han (zheng: Chinese long zither), Brian Mueller (marimba and percussion)
When: March 26, 8 p.m.
Where: Hinton Hall inside Wright Music Building, MTSU
___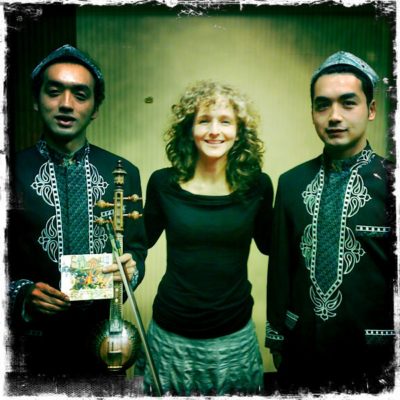 The Silk Road with Abigail Washburn
In 2011 Abigail Washburn traveled to China to tour the historic Silk Road—the major trade route of the ancient world that Marco Polo made famous centuries ago. Accompanied by a fine group of U.S. musicians known as The Village, she toured from Hohhot to Urumqi, stopping to perform and collaborate all along the way with the goal of building bridges and dissolving difference by communing in good music.
Supported by the U.S. Embassy and the Chinese International Center for Exchange, the musicians performed extensively at schools, universities and theaters, as well as spontaneously on city walls and in town squares all across China's "Wild West."
The Village collaborated with amazing local musicians of various ethnicities, backgrounds and styles all along the route.
Visit abigailwashburn.com/silkroad for videos of this musical journey along the Silk Road and the mingling of Chinese and American folk music.