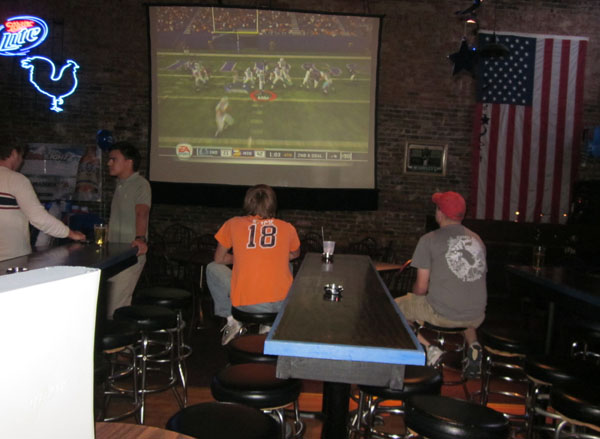 Former Tennessee Titan wide receiver Kevin Dyson came to the Blue Rooster on Oct. 25 to take on the winner of the venue's Madden tournament, meet local football fans, sign autographs and enjoy some Coors Light and Rooster hot wings.
Pulse Editor-in-Chief Bracken Mayo used to beat down sports columnist Zach Maxfield way back in the day when they would play Madden 2003. The Tennessee Titans had a very solid team in that version, with weapons including Steve McNair, Frank Wycheck, Eddie George and, of course, Dyson himself.
Coors Light is sponsoring various events around the country where former NFL players will take on gamers in video game action.
Ryan Johnston won the event in Murfreesboro, and defeated Dyson on the Blue Rooster big screen.