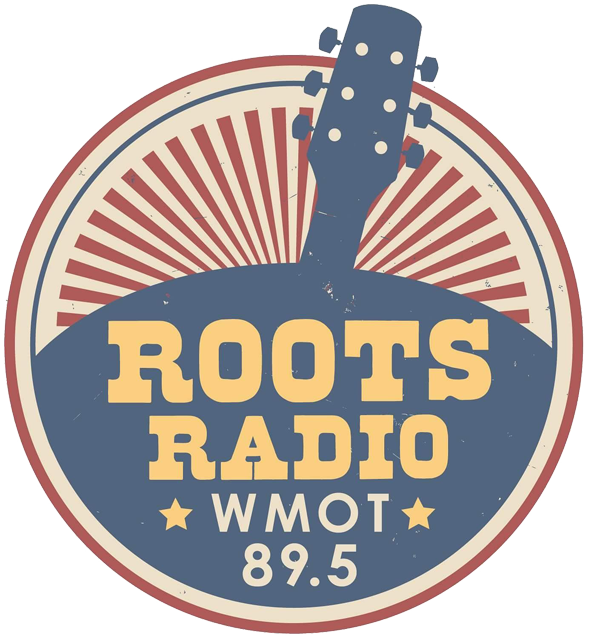 It's no secret to most Murfreesboro residents that contained within the city's borders is an obelisk marking the geographic center of Tennessee. Many area citizens, though, may not have realized that a very different type of center has recently been established less than a mile from that point: an anchoring hub for the many-hued behemoth now known as Americana/roots music, sending it across the region's airwaves from the campus of MTSU. If you still consume music over the radio, you've likely noticed that the jazz, classical and talk programming previously featured on the university's WMOT-FM has given way to a curiously diverse new musical menu (though jazz is still airing from MTSU on HD and other alternate frequencies). What you may not be aware of is that the revamped public radio station, now entering its second year as Roots Radio 89.5, holds the distinction of being one of the country's most forward-thinking and unique.
As the station's current staff (not to mention its faithful flock of satisfied listeners) observes the first anniversary of its rebirth, there is much to celebrate. When Roots Radio made its debut last year on Sept. 2, 2016, it did so with the most ambitious set of goals in its history: to increase its audience, expand learning opportunities for media students, create more synergy with other College of Media and Entertainment resources and make greater use of highly music-savvy faculty. The station's bold switch-up of musical styles was, of course, another of its upgraded objectives; indeed, it's the reason for WMOT's recent successes.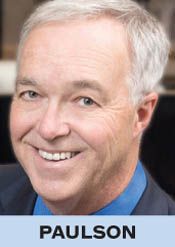 Ken Paulson, dean of MTSU's College of Media and Entertainment and the initiator of the station's sweeping overhaul, tells the Pulse that the format change "could not have gone any better. Our audience size and community support have grown exponentially, and the feedback from listeners has been truly heartening," Paulson says. "WMOT is the fastest-growing radio station in Middle Tennessee and is offering extraordinary opportunities to our students. It's been a big step forward."
A year ago, the station ranked 43rd out of 44 Nashville area stations; today, it's rated in the mid-20s and rising, with 500 new supporting members in the last 10 months, according to Val Hoeppner, who doubles as executive director of WMOT and the university's Center for Innovation in Media. "The other goal that was at the top of my list was student involvement," Hoeppner begins. "Last year we had one student working on the radio station. Today we have more than 20 students who work as audio producers, video crew for our Wired In shows, on-air talent, promotions crew, news staff and social media staff," Hoeppner says, noting that students are paid for their efforts.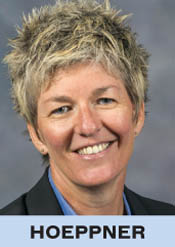 "We have also grown support from the business community through underwriting and sponsorship," Hoeppner adds. "Yee-Haw Brewing, owned by Joe Baker, has been a tremendous sponsor, underwriting programs and providing us opportunities to build community through events."
Community building, Hoeppner emphasizes, is a major focus for WMOT, being a listener-supported public station. With the help of Yee-Haw, the new Roots Radio will make its presence further known in downtown Nashville later this month with an outdoor stage at AmericanaFest, a nationally attended event held annually in Nashville. Through this sponsorship with Yee-Haw, Hoeppner says, awareness of the station will reach thousands of visiting Americana Music Association members as well as the general public throughout the week.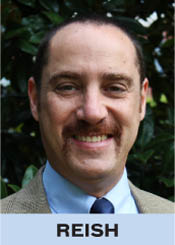 The station's rapid growth under the Roots Radio banner "has exceeded all of our estimates," adds Greg Reish, director of MTSU's Center for Popular Music. "Almost overnight we have become one of the flagship Americana stations in the country, as the format itself is surging." Reish, an early proponent for the station's roots-music reboot who calls its recent accomplishments and heightened profile "astonishing," oversees the Center's gargantuan collection of vintage recordings, publications and other musical and cultural treasures—an invaluable storehouse that often goes unnoticed in the community and region. An increase in exposure for this important resource, especially among the greater music community, has already begun as a result of the active relationship in place between Roots Radio and the CPM.
Performers of note, such as storied session musician Charlie McCoy and country hitmaker-turned-roots-artist Kathy Mattea, are brought to MTSU by CPM outreach and programming. Notables such as these, according to Reish, "are able to visit WMOT, go live on the air with one of the hosts, and promote their CPM events," Reish says. "Likewise, artists like Sierra Hull who've come to campus specifically to be on WMOT have had a chance to visit and learn about the CPM." In short, word among the music community is spreading about the Center and its unique link with WMOT. Mutual artist interaction, though, is only one of the benefits of that bond.
As Reish explains, "The Center for Popular Music supports the new WMOT in that we are an unmatched repository of roots music, just about the deepest catalog imaginable. The foundations of everything that's included under the 'big tent' of Americana are all meticulously and profoundly documented in our collection."
The campus-based archive is particularly useful for covering the more vintage side of the station's broad programming, supplying specialty material like obscure gospel music for the Sunday morning show Somebody Say Amen and Reish's handpicked, theme-based playlists for Lost Sounds, his own weekly program.
While it isn't the primary source of on-air fare for Roots Radio's eclectic old-meets-new concept, the CPM's vast musical depth and breadth is echoed in the station's slogan, "Americana Deep and Wide." Americana in and of itself is a particularly wide-spanning classification; the individuals choosing the music for today's WMOT, though, have placed the perimeter lines out even further. The question "what exactly is Americana?" has been bandied about for years, even as the genre's identity has gradually solidified from a somewhat ragtag assemblage of independent-minded artists into a viable new limb of the music industry. You'll find varying definitions, and while all seem to concur that Americana is a roots-based sound that includes blues, country, folk, bluegrass, R&B and assorted fusions of those, a definitive answer is hard to come by.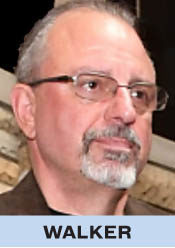 John Walker, the executive producer of Roots Radio and its genial weekday-morning air personality, believes that Americana is "an ongoing exercise in defining—and re-defining—the boundaries. It's not so much a genre as it is an aesthetic . . . a feeling that a certain song or a certain artist's body of work has the integrity to be considered a part of the rich heritage of American popular music." In any case, that's the take on the topic held by those who artfully weave the multi-textured tapestry of styles now heard on WMOT. Walker's intuitive theory goes a long way toward explaining a programming approach that might follow tracks by Jason Isbell, Alison Krauss or Johnny Cash with Little Feat, The Wallflowers or a roots-inflected Rolling Stones cut left untouched by classic rock radio.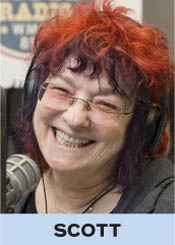 Walker, who cofounded the innovatively inclusive Music City Roots brand and weekly show that prefigured Roots Radio, proved essential to establishing the fully formed programming style heard on the station from day one. Also vital is kindred spirit Jessie Scott, a widely respected visionary in Americana radio programming who serendipitously appeared in Walker's professional circle around the time Ken Paulson came knocking to explore a collaborative reinvention of WMOT. Paulson's concept was a perfect match for all parties; with Walker's longtime associates and key MTSU personnel on board, a truly pioneering radio format was poised to emerge.
And so it has, bringing musical discoveries to enthusiastic listeners throughout and beyond Middle Tennessee. Walker, who had long held the goal of launching a station as adventurous as Roots Radio, shares their enthusiasm from his side of the microphone. "Personally, I'm thrilled, but not surprised at the way the market has embraced us," Walker says. "I'm thankful that Ken Paulson and Val Hoeppner shared our vision and allowed us to shake things up at WMOT."
Listen to WMOT online at wmot.org.
(Watch for more on Roots Radio's origin and distinctive approach to radio in next month's Pulse.)